Risotto Allo Zafferano
by Mark Prescott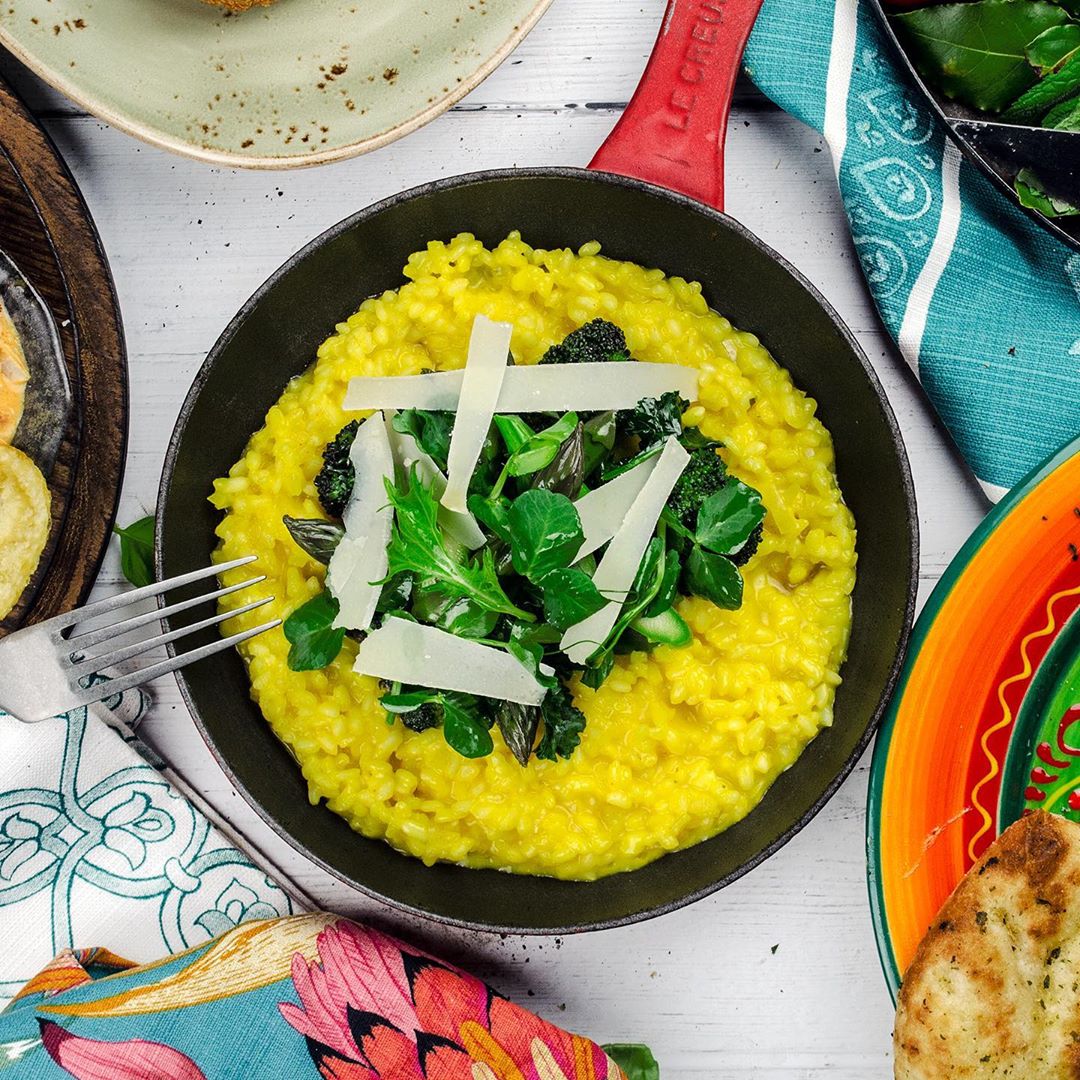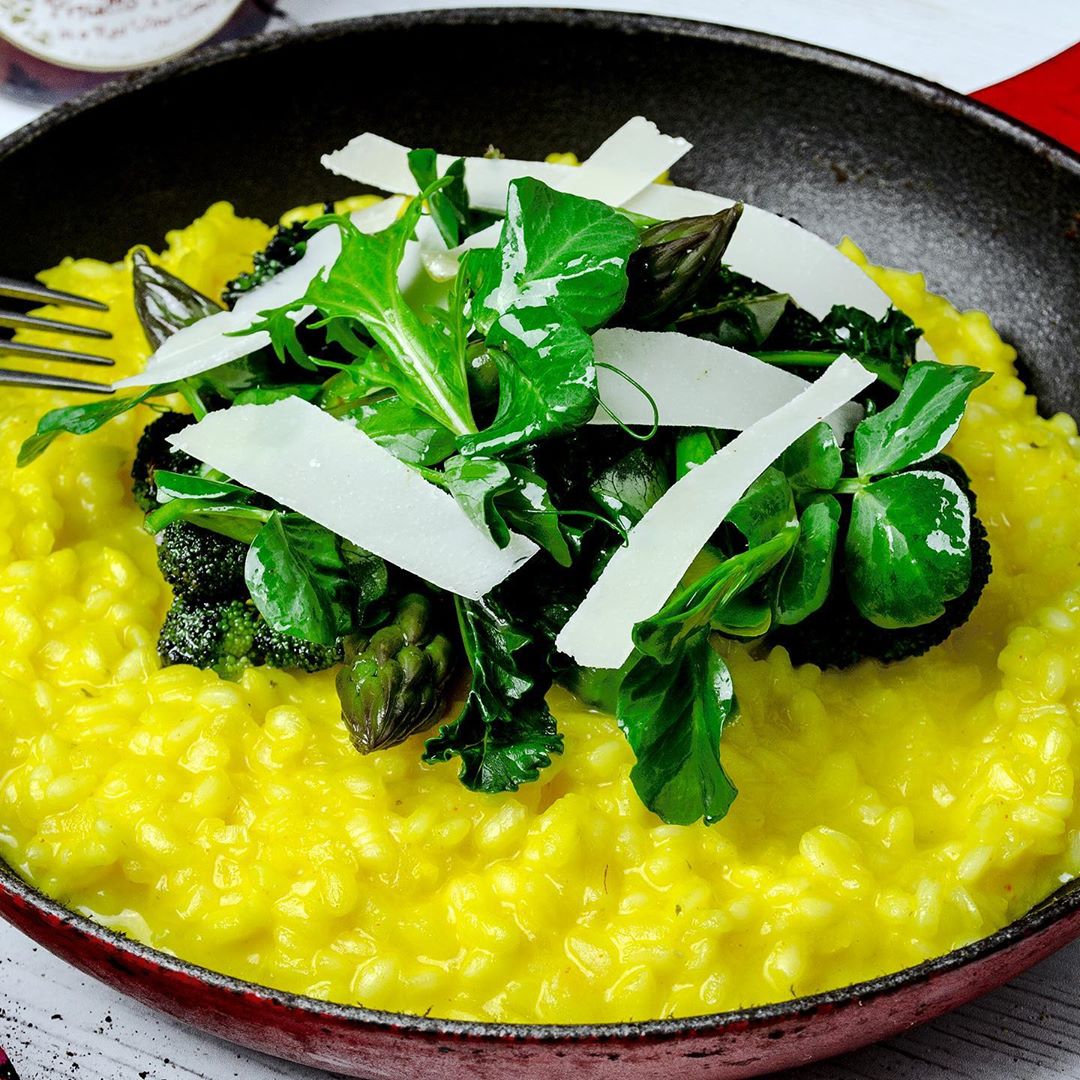 A dish historically linked with the city of Milan in northern Italy, featuring some healthy Season-Fresh Greens and Manchego Cheese.

Print Recipe
INGREDIENTS TO GET READY

400g Bomba Rice

1.2 Litres Vegetable Stock

2 x Medium Onions (Finely Chopped)

1/2 Teaspoon Saffron Strands (or 1 x Teaspoon Turmeric)

4x dessert spoons Extra Virgin Olive Oil

200ml Berceo Tempranillo Blanca

100ml Creme Fraiche

100g Crumbled Manchego Cheese

Salt & White Pepper

240g Summer Greens of your choice. I used New Season English Asparagus, Purple Sprouting Broccoli, Wild Rocket.
PUT IT TOGETHER

1. In a heavy-bottomed saucepan, slowly cook the chopped onions without colour in the Olive Oil. Add the Bomba Rice and cook for a further 3 minutes, stirring constantly, add the white wine to the rice allow to reduce by half

2. Add the saffron and a couple of ladles of hot stock, add a ladle of stock each time the previous stock has absorbed, only stir the rice when adding stock

3. The rice should take around 15 minutes to cook and still have a slight bite, you may not need all the stock

4. Remove the rice from the heat add the creme fraiche and Manchego crumb, season with salt and pepper

5. Blanch your chosen vegetables in rapidly boiling salted water for a couple of minutes, drain and season. Add the rice to a serving bowl, place the vegetables in the center of the rice, garnish with pea shoots and enjoy a taste of northern Italy!
Recipe Cuisine: Mediterranean