Seared King Prawns Frito Risotto, Sweet Smoked Paprika, Lemon Infused Olive Oil – [Arroz Con Gambas]
by Mark Prescott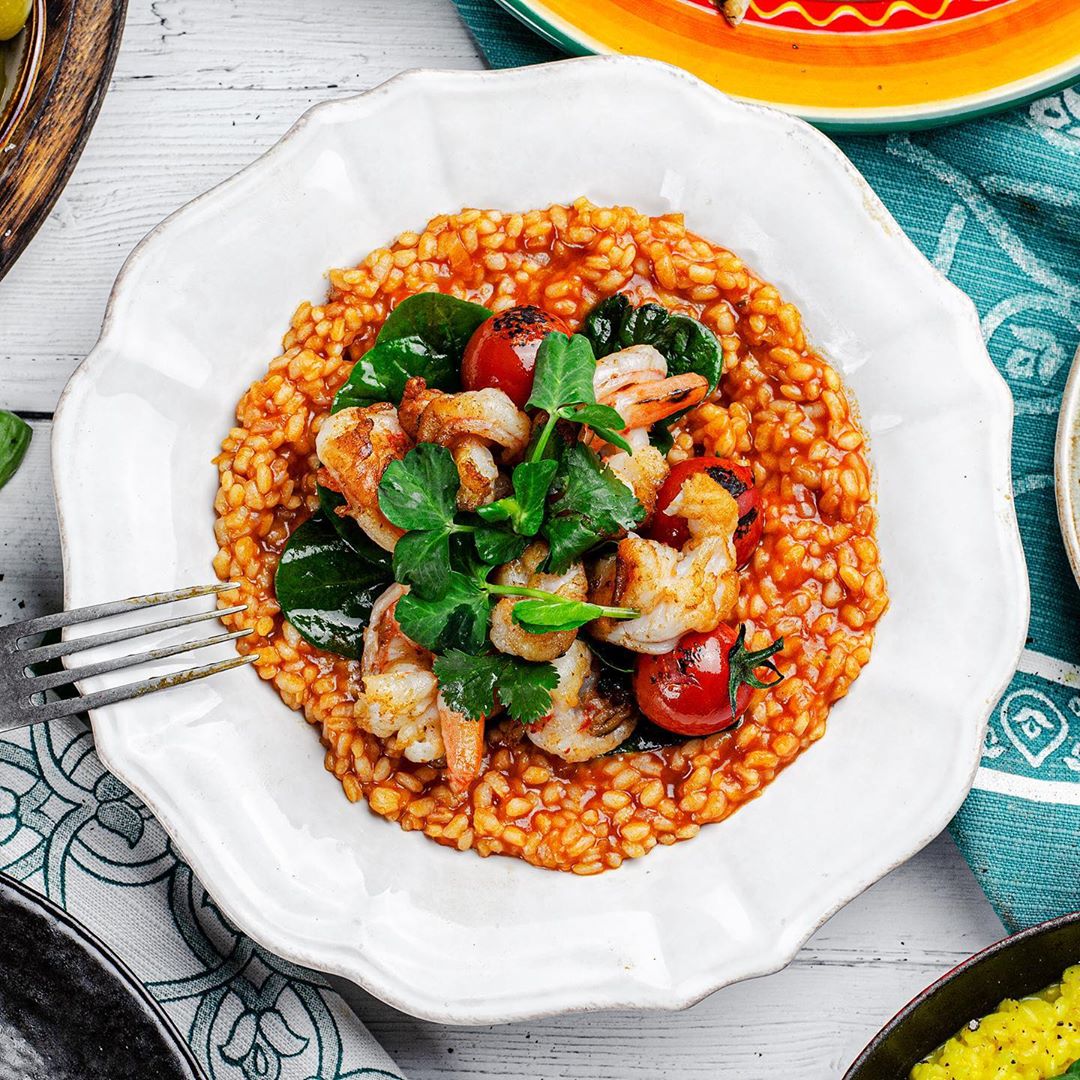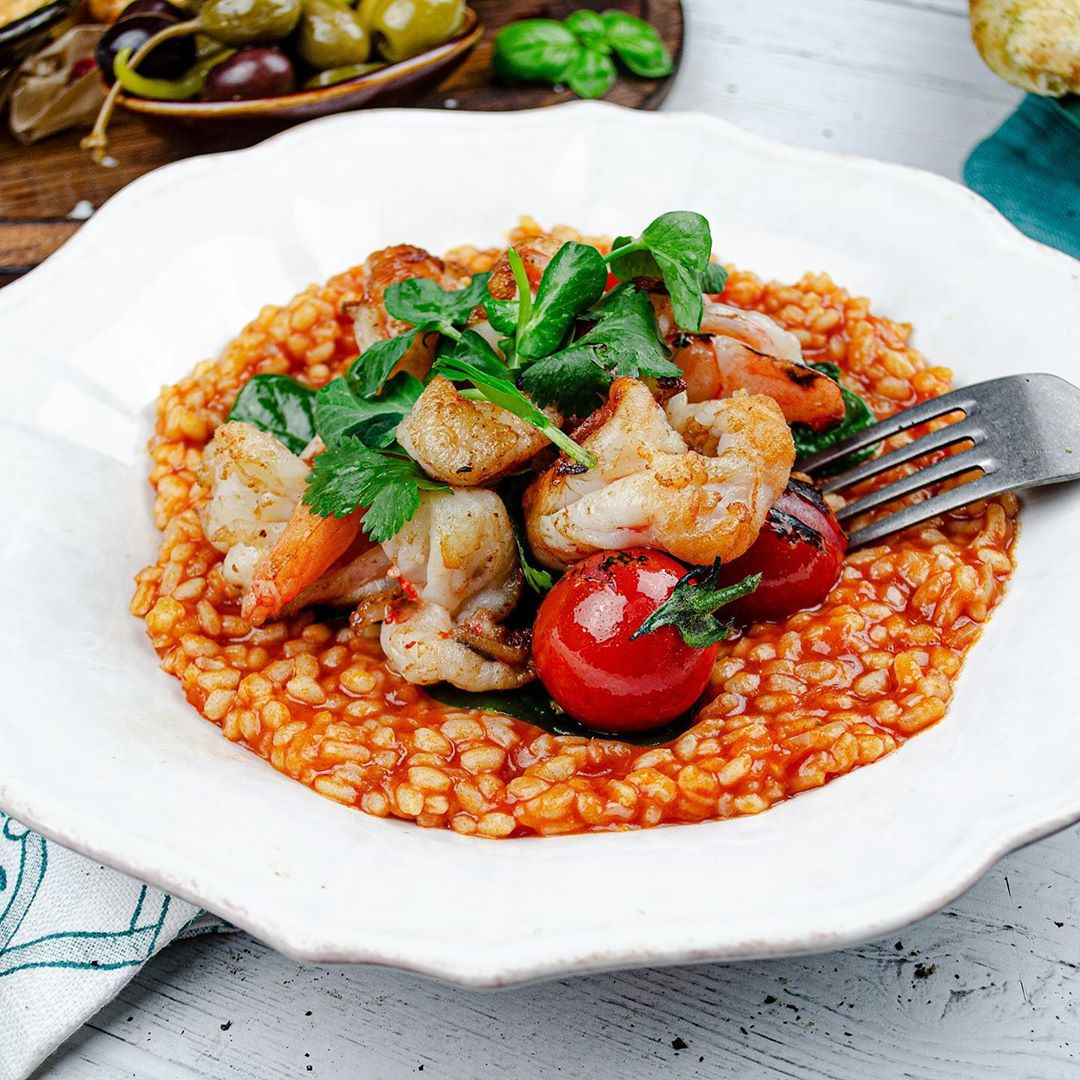 Any risotto makes a rich and fulfilling dinner - but it is so diverse experiment and use your own favourite flavours and combinations.

Print Recipe
INGREDIENTS TO GET READY

400g Bomba Rice

800ml Vegetable Stock

400ml Frito Sauce

2x Medium Onions (finely chopped)

4x Tablespoons Ex Virgin Olive Oil

200ml Berceo Tempranillo Blanco

100g Crème Fraîche

100g Crumbled Manchego Cheese

1x Lemon, juice and zest

Salt

Pepper

20no 8/10 Grade Raw Peeled King Prawn Tails

20g Fresh Coriander (for garnish)

Sweet Smoked Paprika

2x Dessert Spoon Lemon infused Olive Oil

12no Scorched Cherry Tomato's (optional)
PUT IT TOGETHER

1. In a heavy based saucepan add the oil and gently cook the chopped onions without colour for 3/4 minutes, add the rice and scald for 2/3 minutes stirring continuously

2. Add half the wine and reduce by half, add half the stock stir and bring to a gentle simmer. When the stock has absorbed add the remaining stock, stir and gently cook until all the stock has absorbed

3. Add the Frito sauce to the rice stir gently and cook out for a further 5 minutes, remove the risotto from the heat, add the Lemon juice and zest, crème fraîche, and finally the Manchego crumble, stir well until the rice is smooth and silky, divide into 4 warm bowls

4. Season the prawn tails with salt and pepper, heat 2 dessert spoons of olive oil in a wok or frying pan, when the oil is hot carefully add the prawn tails and sauté rapidly for 2/3 minute until the prawns are seared and cooked through

5. Drain the prawns on kitchen paper and portion evenly onto the risotto, drizzle with a touch of lemon oil and finish with a few sprigs of coriander and a pinch of paprika
Other Notes: A bottle (or 2) of chilled Berceo Rioja Rosado will elevate this dinner to another level. Enjoy.
Recipe Cuisine: Mediterranean