Seared Seabass with Bravas Potatoes
by Mark Prescott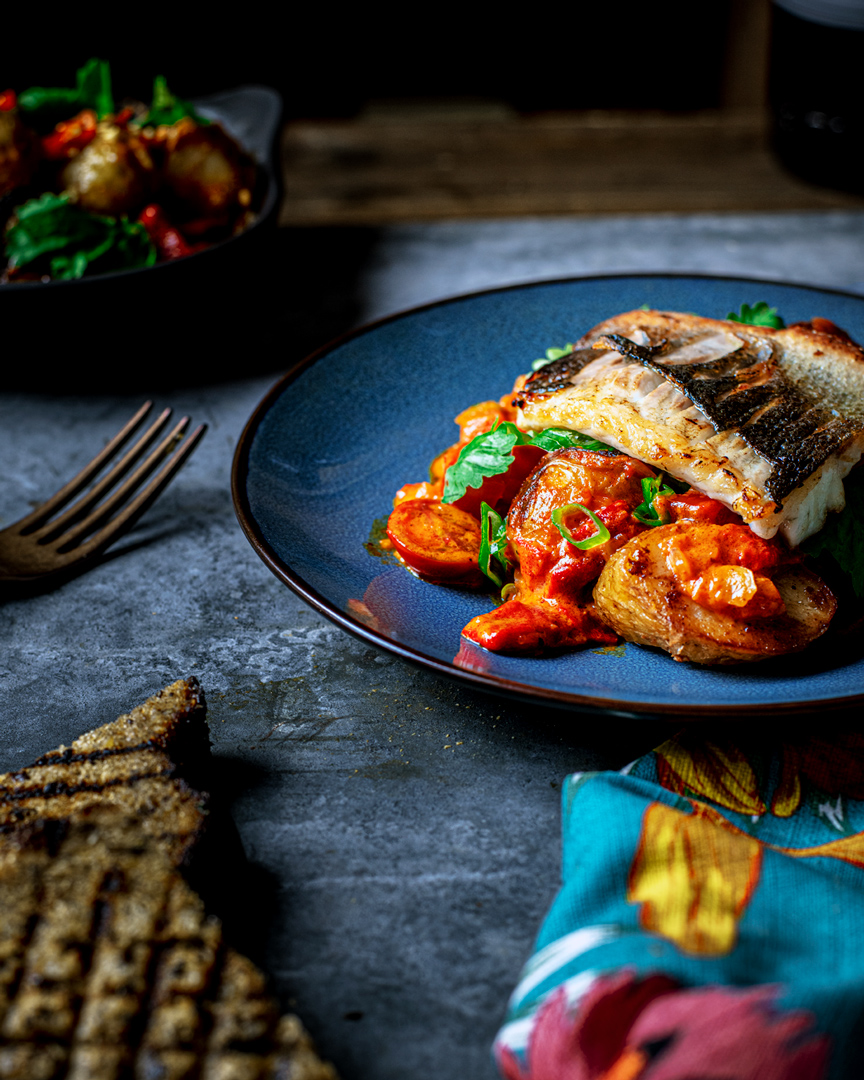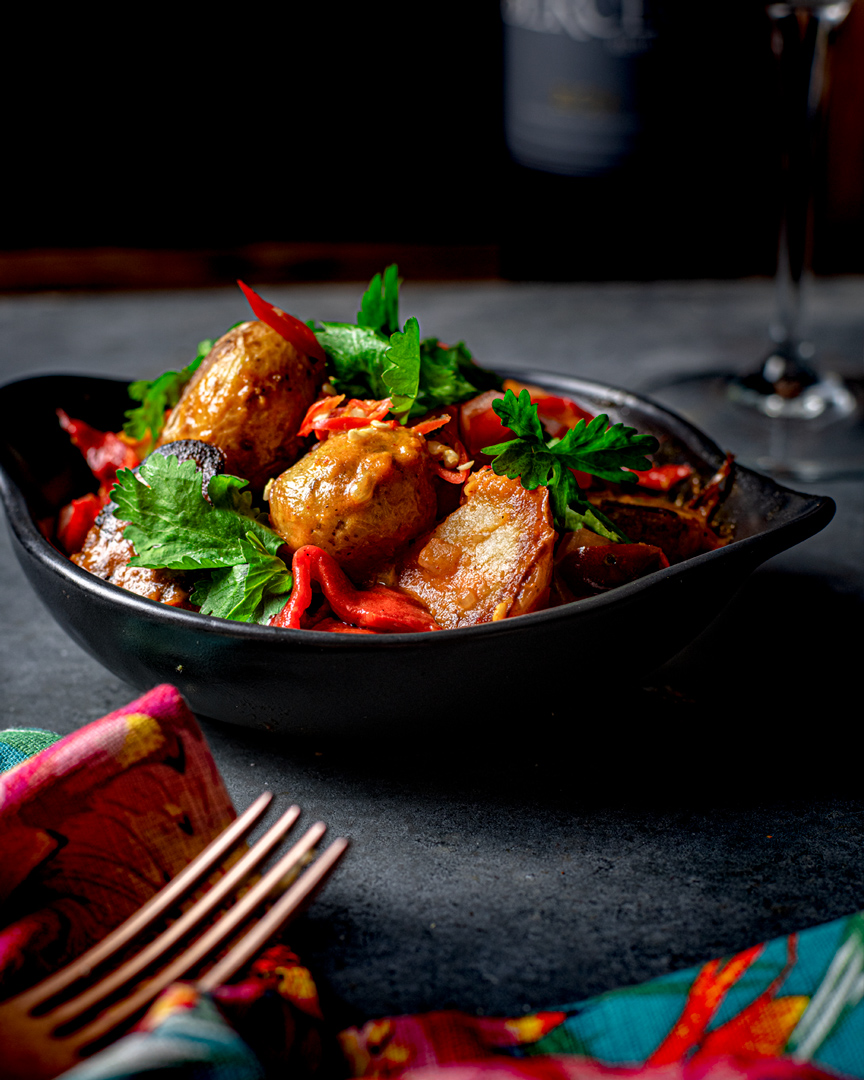 This is a delicious little Tapas plate and you could use any fish, Mackerel, Salmon, Tuna would all work. Complement with a nice chilled glass of Berceo Rioja Rosado.

Print Recipe
INGREDIENTS TO GET READY

2x 6/7 oz Boneless Seabass Fillets

2x Dessert spoons Chilli infused Olive Oil

2oz Salted Butter

1x Recipe Bravas Potatoes (click here)
PUT IT TOGETHER

1. Trim the Seabass fillets if necessary, cut each fillet in half to give 4 even portions, season with salt.

2. Heat a non stick frying pan and when hot add the olive oil. Place the Seabass into the pan skin side down, gently flatten with a spatula, add the butter. The fish will cook in 3/4 minutes there is no need to turn it and as the butter foams it will crisp the skin.

3. Remove from heat drain on kitchen roll and serve immediately whilst hot.