Bravas Potatoes – Patatas Bravas
by Mark Prescott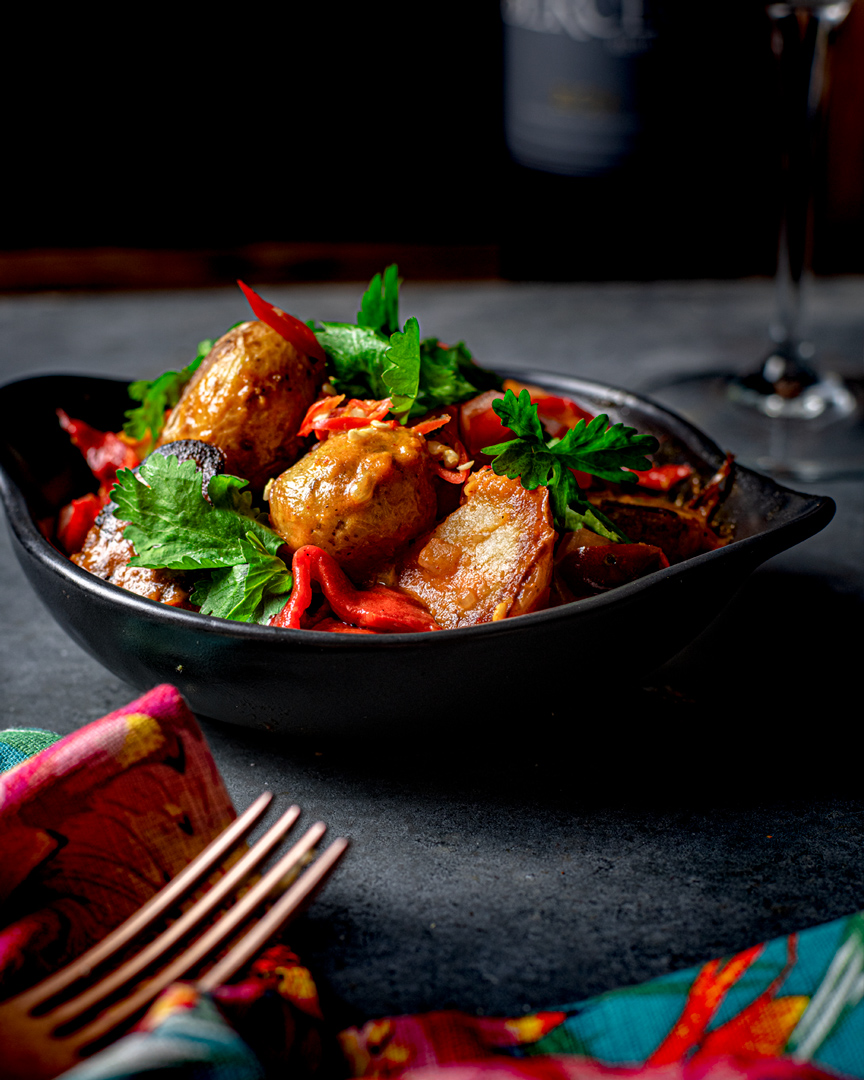 Print Recipe
INGREDIENTS TO GET READY

250g Baby New Potatoes

2x Small Red Onions (finely chopped)

4x Cloves Garlic (smashed and finely chopped)

2x Red Chillis (De seeded and finely chopped)

200ml Bravas Sauce

180g Piquillo Peppers with Garlic

10g Fresh Corriander to Garnish

2x Large Spring Onions (very finely sliced)

150ml Chilli infused Olive Oil
PUT IT TOGETHER

1. Bring the potatoes to a gentle simmer in a pan of rapidly boiling Salted water, cook for approximately 8/10 minutes. Drain in a colander allow to steam dry do not refresh.

2. In a frying pan or wok add the Chilli oil, when the oil is hot add the potatoes and saute until they start to crisp up and go golden brown, reduce the heat and ,add the chopped Garlic and Onions to the pan, saute for a couple of minutes, do not allow the onion and garlic to burn.

3. Add the chopped red chillis and then the Bravas Saucebing to a simmer and remove from the heat,Place in a serving dish sprinkle with the spring onions,and garnish with corriander leaves.