A wonderful Spicy & Smoky Traditional Spanish Favourite Patatas Bravas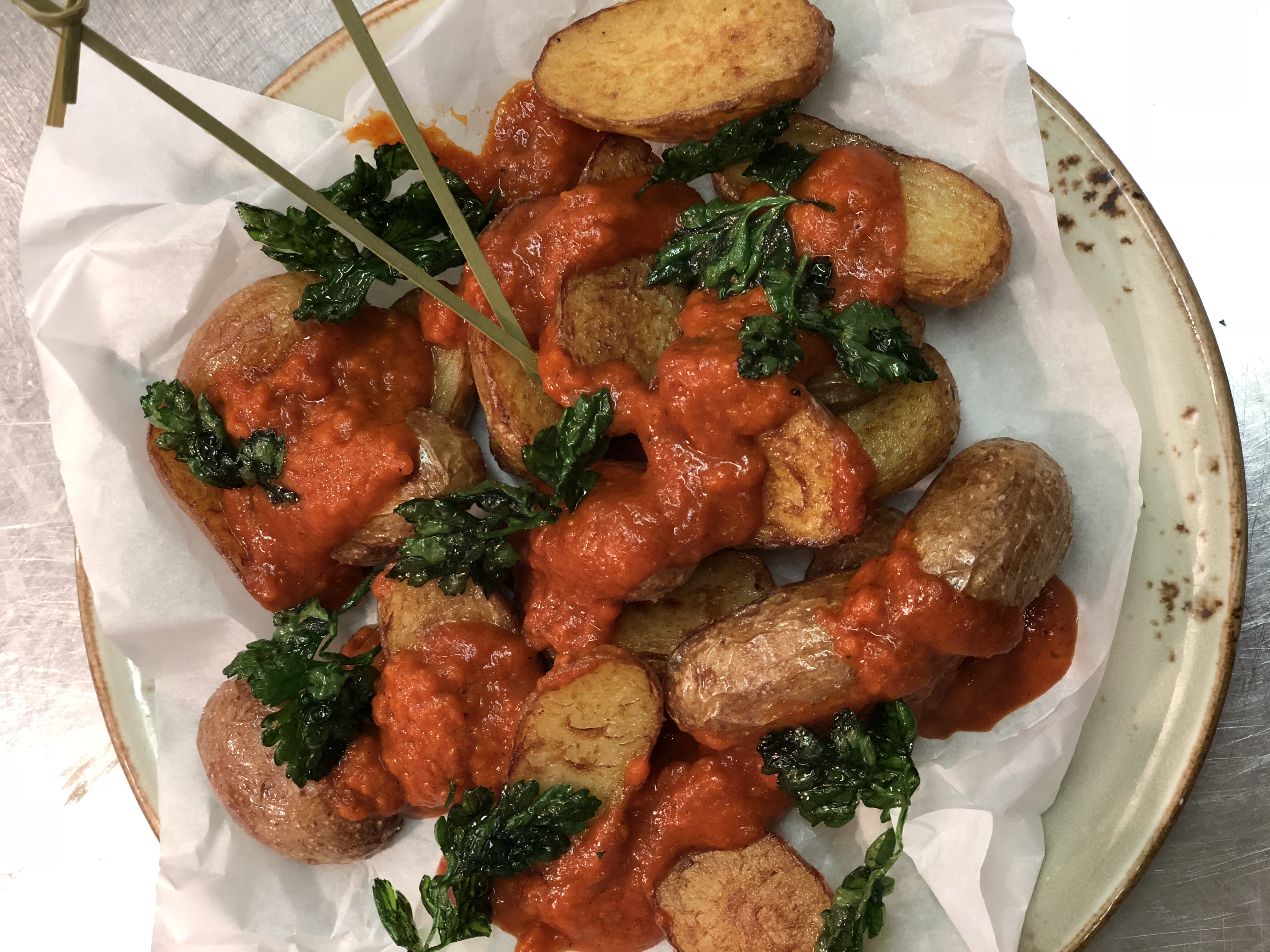 Patatas Bravas Recipe
READY IN
45 minutes
PREP TIME
10 minutes
COOKING TIME
35 minutes
SERVES
2
INGREDIENTS TO GET READY

1 Jar Spanish Passion Patatas Bravas Sauce
600g/ 1lb 5oz New potatoes
4-5 tbsp Spanish Passion Extra Virgin Olive Oil
Salt & Freshly Ground Black Pepper
Fresh Basil or Thyme to dress
METHOD

1. Pre Heat the oven to 160 C
2. Cut the Potatoes in half cover with Olive Oil and season with Salt and Black Pepper, place in a roasting tin and cook for 15 minutes or until soft.
3. A few minuets before removing the Potatoes, add the Basil or Thyme, making sure you coat it in the Olive Oil, finish off cooking for the remaining few minutes with the potatoes, at the same time add the Bravas Sauce to a small pan and warm through on a medium heat.
4. Remove Potatoes and place in a serving dish , cover with the Bravas Sauce and Serve immediately.
Add recipe items to your basket
Reviews (0)
Only logged in customers who have purchased this product may leave a review.