White Tuna, Sweetcorn & Jalapeño Fishcakes with Allioli Tartar Sauce.
by Mark Prescott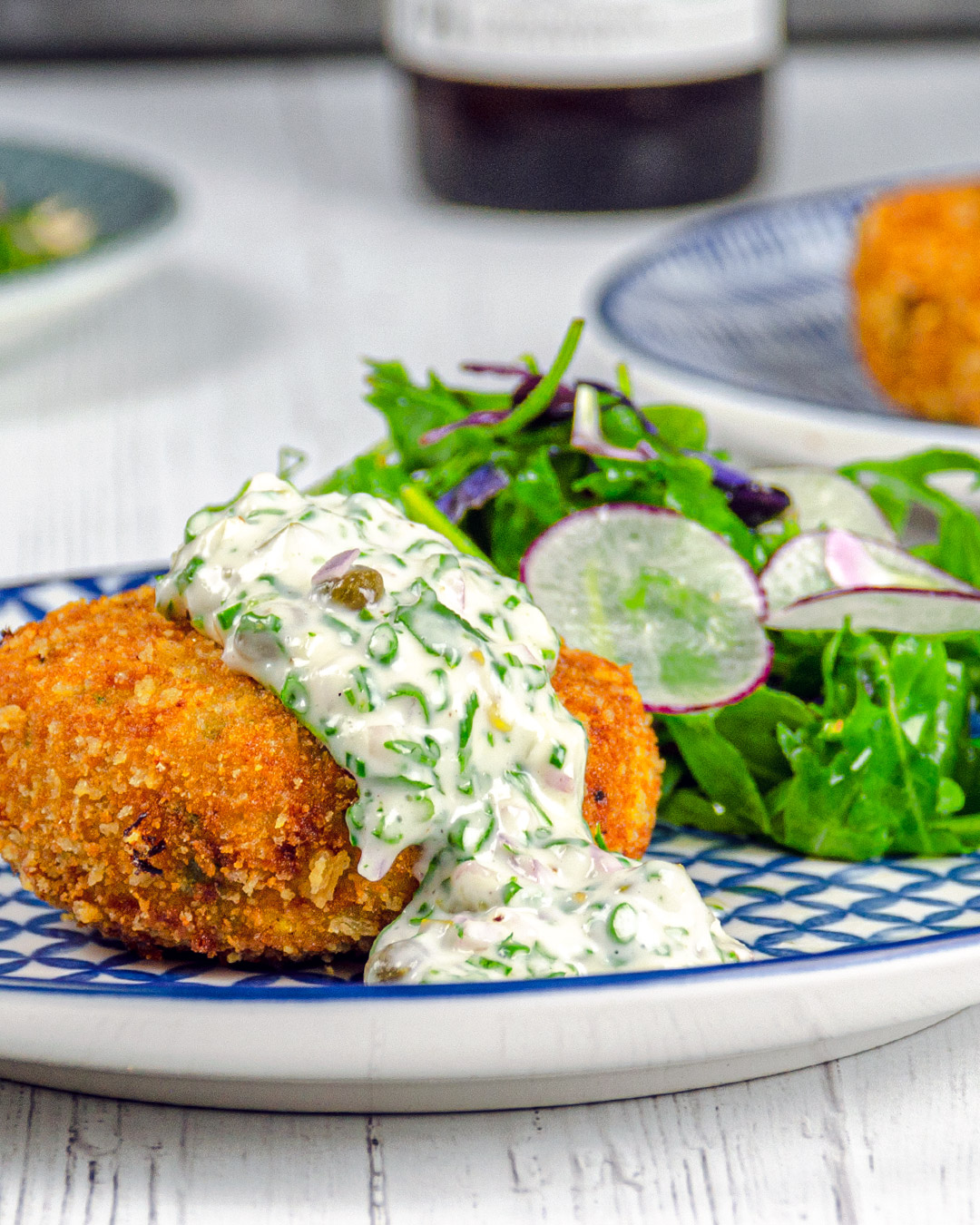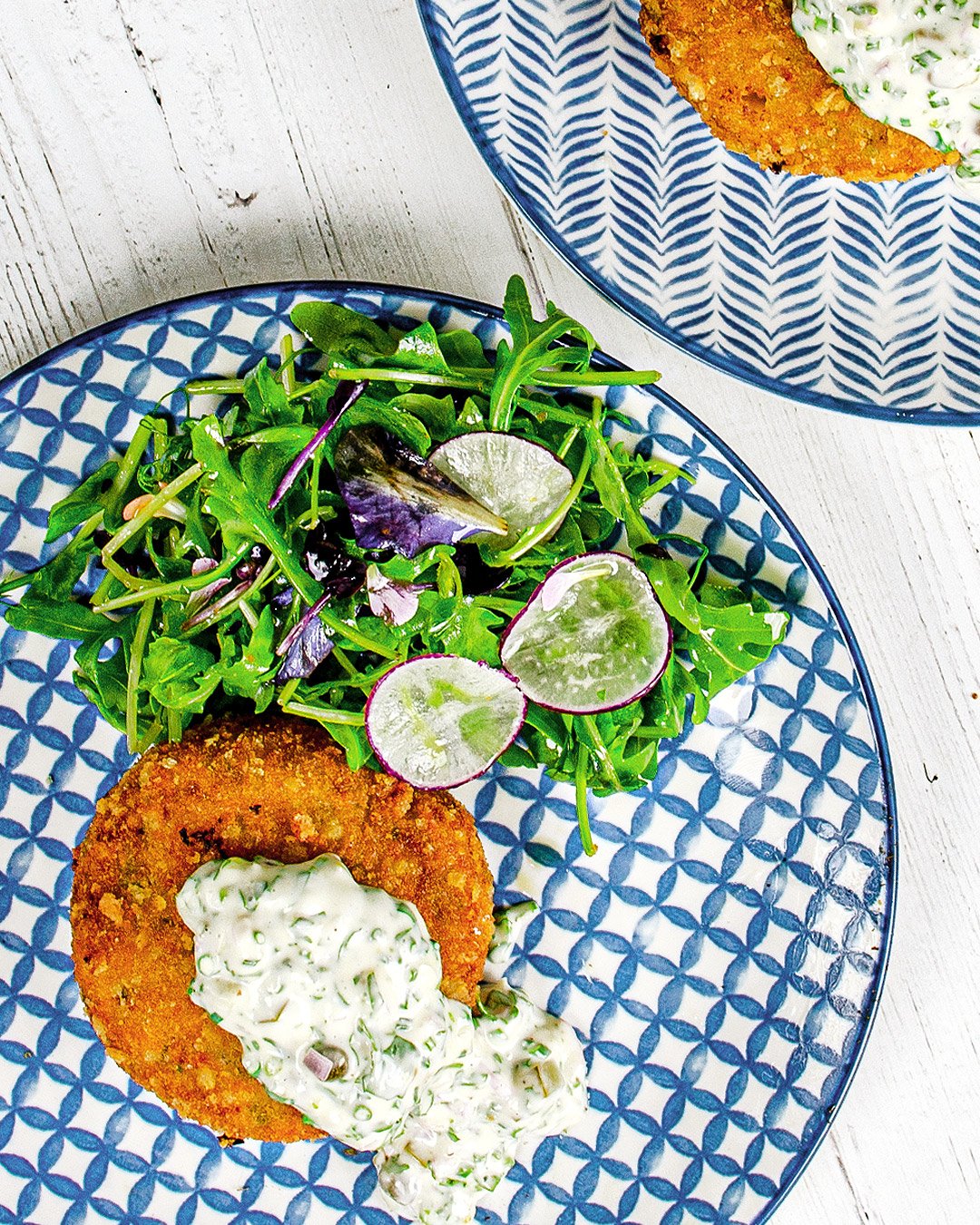 Everybody likes a good fishcake, suitable for a brunch, lunch or evening meal starter, smaller sizes make great tapas croquettes, brilliant for sharing and tasty party food bites.

Print Recipe
INGREDIENTS TO GET READY

400g x Large Baking Potatoes


100g Grated Manchego

1 x Generous pinch Sweet Smoked Paprika


1/2 x Teaspoon Chilli Flakes


200g White Tuna 


10g Chives (finely Chopped)


10g Parsley Finely Chopped


2x Spring Onions Finely Chopped


120g Sweetcorn (drained)


40g Jalapeño Finely Diced


2x Egg Yolks

2x Large Whole Eggs


100ml Milk


200g Flour


200g White Breadcrumbs or Panko
Aioli Tartare Sauce

200g Allioli

100g Extra Thick Mayonnaise

40g Capers (chopped)

1x Large Banana Shallot (finely Chopped)

10g Chives finely chopped

10g Parsley finely chopped

Zest and juice
1/2 lemon

10g x Jalapeño finely chopped

40g Pepi Pimi (gherkins with red pepper) Finely Chopped

Place all ingredients in a mixing bowl and mix well.
PUT IT TOGETHER

1. Wash the potatoes and place on a baking tray cook for approximately 40 minutes in a preheated oven 180c or until cooked.When cooked remove from oven cut in half and allow to cool for 5 minutes.

2. Once the potatoes have cooled a little scoop out the flesh into a bowl and breakdown to a coarse mash, add all the prepared ingredients apart from the tuna and mix well, when the mixture is bound together flake in the tuna and mix well. Divide the mix into 8 even balls.

3. Whisk the eggs and milk together to create an egg wash, and pour into a tray, prepare a tray of flour and a tray of bread crumbs.

4. Form the balls of mixture into flat puck like cakes,(i find this easier using lightly oiled latex gloves) firstly pass the cake through the flour making sure they are coated all over then through the egg wash and finally through the breadcrumb.Ensure the cakes are neat and compressed and refrigerate for at least an hour before cooking.

5. Pre heat deep fat fryer to 170c and cook the fishcakes until they are crisp and golden brown, drain on kitchen roll and serve immediately while still hot.

6. Place on serving plates top with a generous amount of Allioli Tartare and small leaf salad of your choice.