Traditional Shakshuka
by Mark Prescott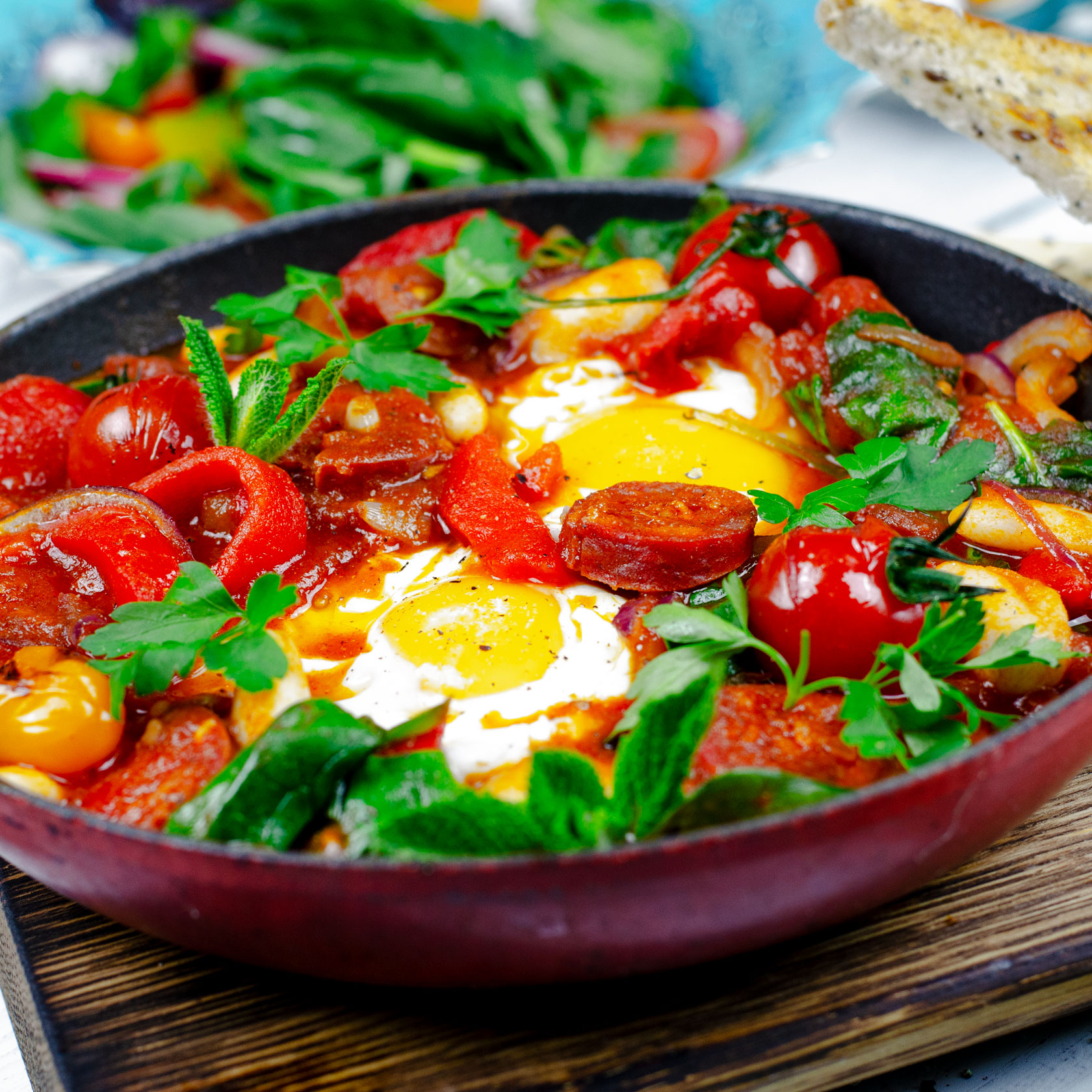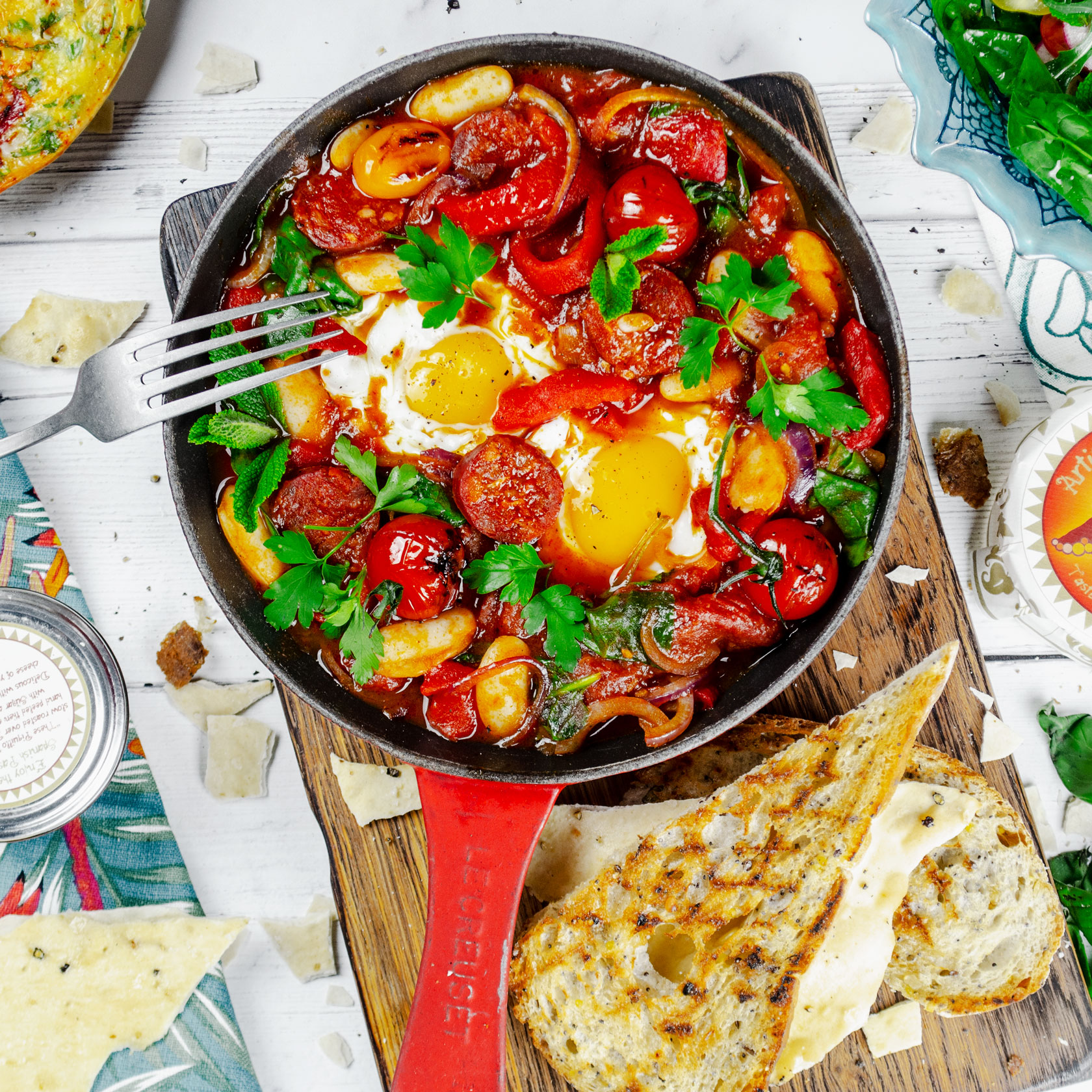 Shakshuka is a very popular dish originally from the Middle East which can be eaten at any time of day, more often for breakfast or brunch and can be adapted or enhanced to suit all tastes. Enjoy...

Print Recipe
INGREDIENTS TO GET READY

2 Large Eggs

100g White Beans

50g Bell Pepper Strips

1 Small Red Onion (finely sliced)

2 Cloves Garlic (Crushed and Chopped)

A generous pinch of Sweet Smoked Paprika

100g Washed Baby Leaf Spinach

2 Dessert Spoons Spanish Passion Extra Virgin Olive Oil

100ml Spanish Passion Tomato Frito Sauce

50g Sliced Chorizo

Fresh Coriander, Mint or Flat Leaf Parsley to Garnish
PUT IT TOGETHER

1. Gently heat the olive oil in a metal frying pan or skillet, add the sliced onions, sliced Chorizo and garlic and gently sauté for a couple of minutes without colour

2. Add the pepper strips, spinach and beans, mix well and add the Frito sauce, bring to a gentle simmer.

3. Using a spatula form two wells in the mix, crack an egg into each well and gently cook for a couple of minutes until the eggs start to set.

4. Place the pan into a preheated oven, 180°c and cook until the eggs are cooked to your own personal liking.

5. Remove from oven, sprinkle with paprika and garnish with the herbs, again to your own personal preference.

6. Serve with hot grilled bread or warm flatbreads....Enjoy!
Other Notes: Try this Traditional Shakshuka recipe with hot, grilled bread or warm flatbreads.
Recipe Cuisine: Mediterranean