Torched Mackerel Fillets with Beetroot and Celeriac Remoulade, Beetroot Dressing, Allioli.
by Mark Prescott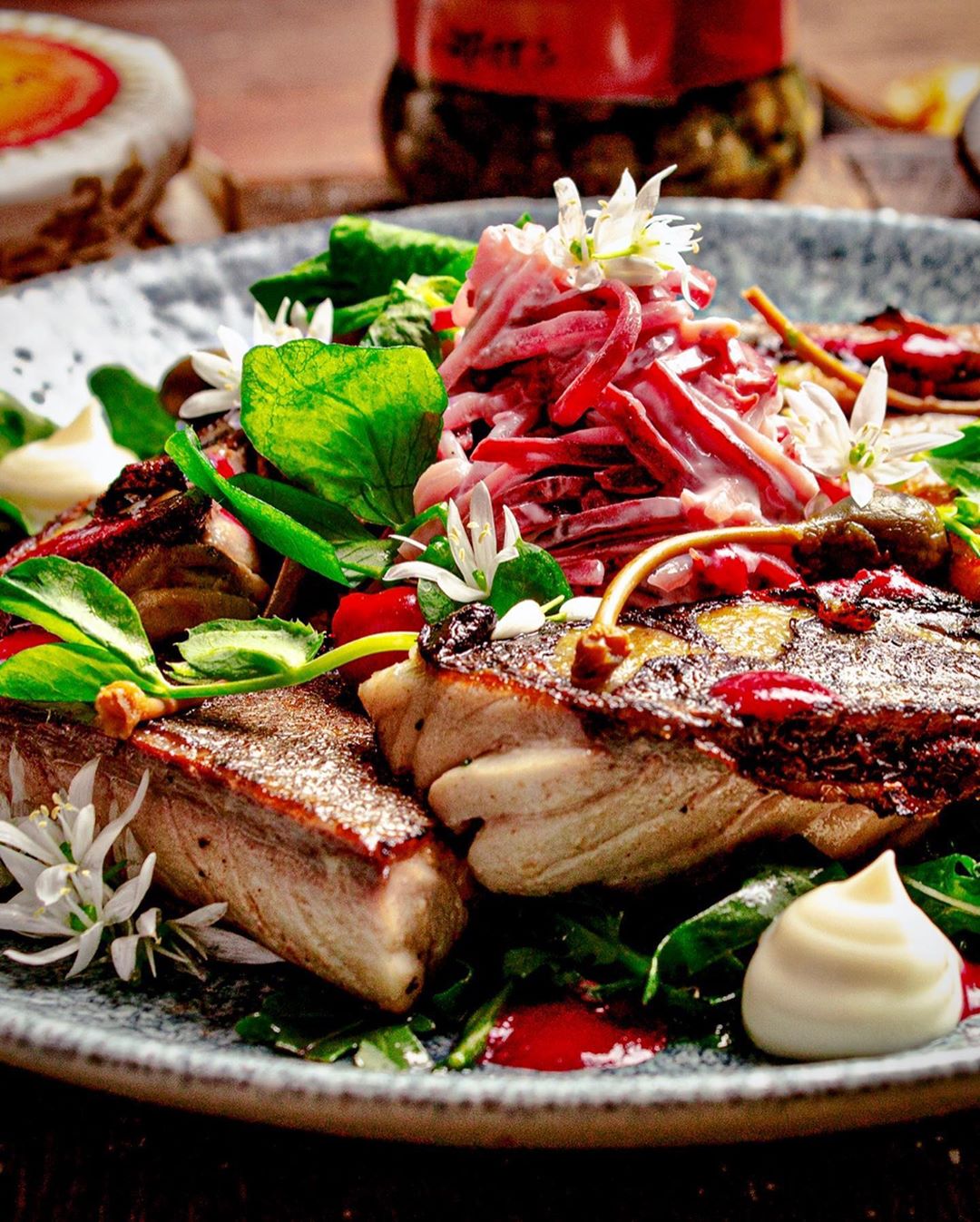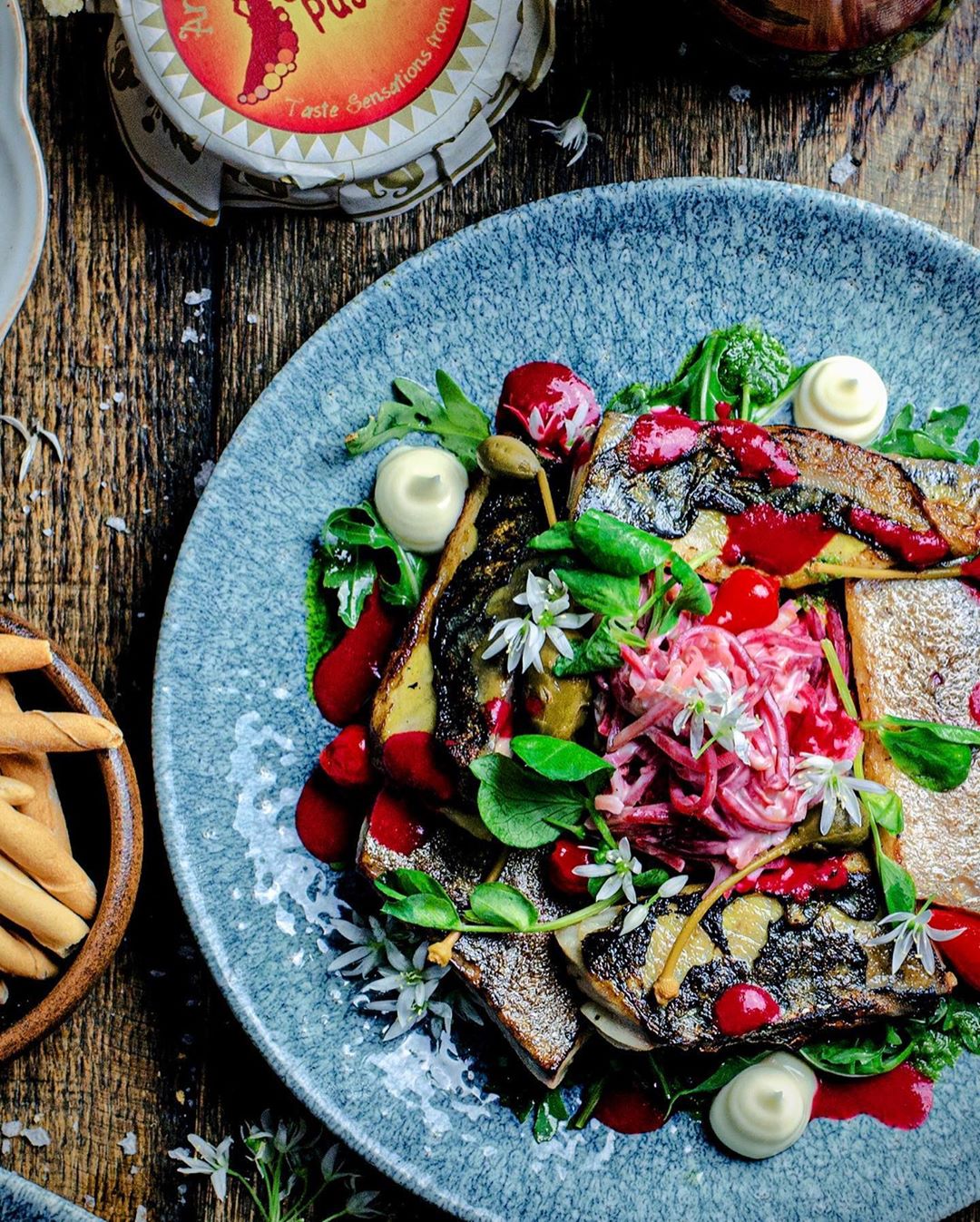 This is a simple and very elegant salad which is packed with goodness and has great textures, definitely a dish for a special occasion.

Print Recipe
INGREDIENTS TO GET READY

4 x large Boneless Mackerel Fillets (let the fishmonger do the hard work)

100g x Grated Beetroot

100g x Grated Celeriac

60ml Extra Thick Mayonnaise

50g Allioli

50g Caperberries

1x Lemon

50ml Extra Virgin Olive Oil

Garlic flowers or Edible Flowers (optional)

50g Wild Rocket

50g Pea shoot & Watercress Salad

Juice of 1 large Lemon
Beetroot Dressing

50ml Beetroot Gazpacho
2x Teaspoon Organic Balsamic Vinegar
Mix together to make a light dressing.
PUT IT TOGETHER

1. Mix the oil and lemon juice together season with salt and pepper, cut each Mackerel fillet into 3 pieces and place in the marinade for at least 30 minutes.

2. Mix the beetroot Gazpacho with the Balsamic Vinegar to make a light dressing.

3. Drain the Grated Beetroot and Celeriac in a colander and squeeze dry, season and bind with the mayonnaise.

4. Mix the salad leaves together and arrange in the centre of each plate, drizzle with beetroot dressing, and add the odd dab of aioli, divide the remoulade evenly and place in a mound in the centre of each plate.

5. Remove the Mackerel from the marinade and lay on a baking tray, using a blow torch sear the skin until it becomes crisp and charred without burning.

6. Arrange the mackerel around the remoulade, finish with the caperberries and edible flowers if you are using them.
Other Notes: Try with our Crisp zesty Berceo Sauvignon Blanc delicious.
Recipe Cuisine: Mediterranean