Stringless Beans with Toasted Pine nuts, Green Mojo Sauce, Romesco Sauce, and Seaweed Spring Salt.
by Mark Prescott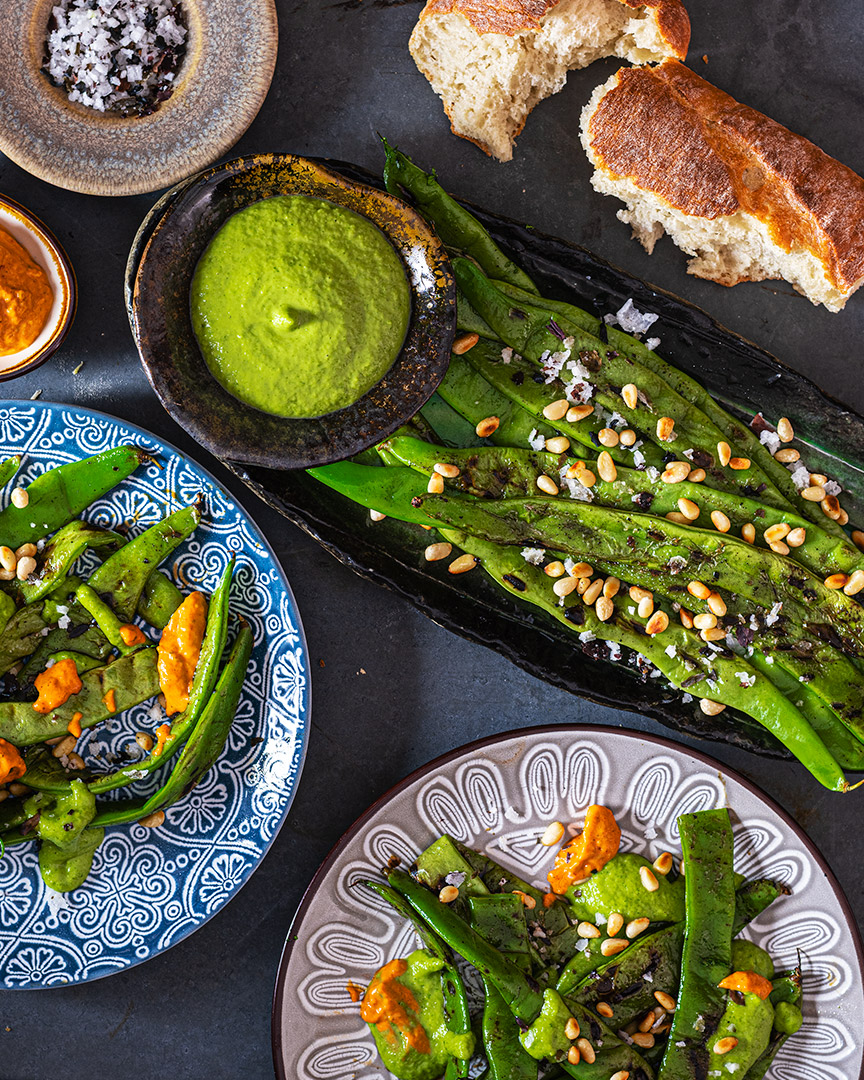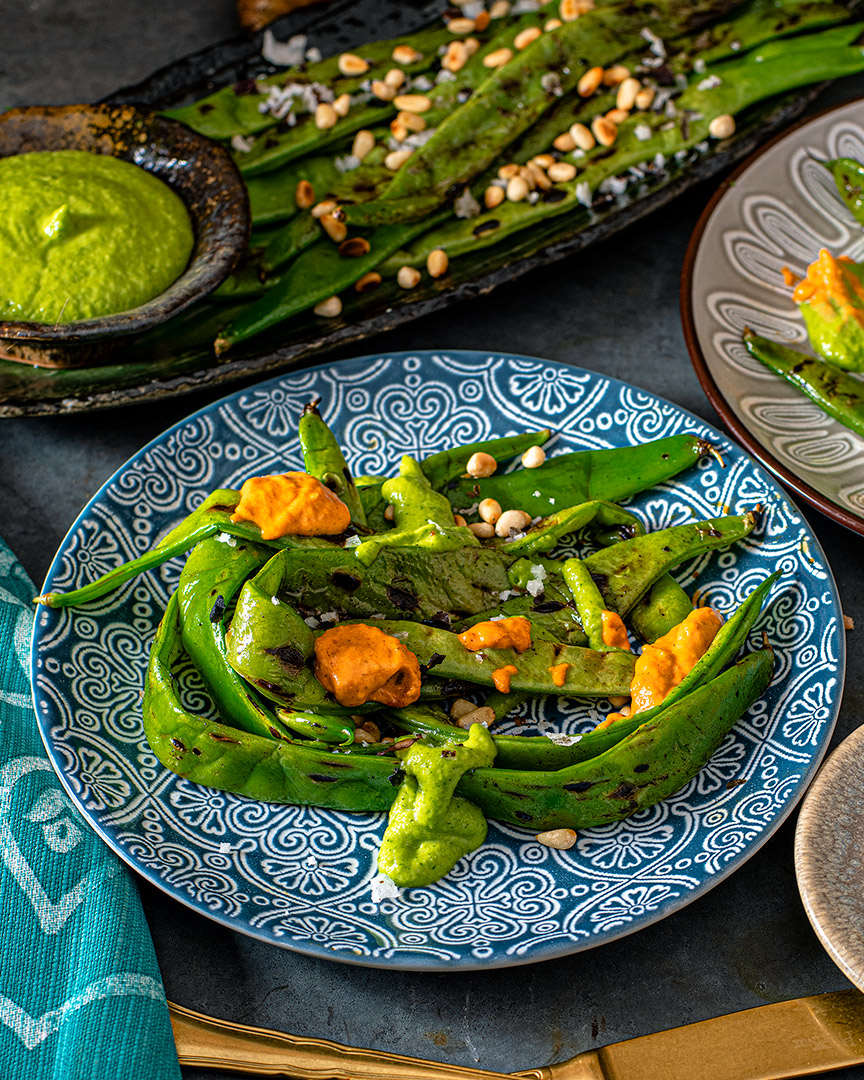 In my opinion, this is a typical traditional style of tapas, produce from a garden or market stall, almost zero preparation and as fresh as a sunny summer evening, dive in and eat and dip with your fingers until your next plate of Tapas arrives. Delicious.

Print Recipe
INGREDIENTS TO GET READY

200g Stringless Flat Beans

20ml Basil infused Olive Oil

10g Pinenuts (toasted)

1 xTea spoon Seaweed Salt Flakes

2x Dessert spoon Romesco Sauce
Green Mojo Sauce (Fresh)

6x Cloves Garlic
2 x Green Peppers (chopped and De seeded)
150ml Basil Infused Olive Oil
10ml White Wine Vinegar
20g Fresh Coriander
1x Pinch Cumin
2 x Slice Fresh White Bread (remove crust)
1 x Small green Chilli.
Salt and Pepper to taste
Place all the ingredients apart from the bread into a blender and pulse to a smooth paste.Add the bread in small pieces and blitz till smooth.
PUT IT TOGETHER

1. Wash the beans and blanch in a pan of rapidly boiling salted water for 30 seconds.Refresh immediately in ice cold water ,when cold drain and dry on kitchen paper, place the beans into a bowl drizzle with the Basil oil and season with ground black pepper. When the BBQ or Grill plate is hot add the beans and cook each side for 2/3 minutes util the beans char and blister.

2. Place the beans onto a serving platter and sprinkle with seaweed salt flakes and toasted Pinenuts. Enjoy with generous lashings of Fresh Green Mojo Sauce and Romesco Sauce.

3. Don't forget the chilled wine, this dish actually goes fantastically well with our Complot IPA - chilled of course.
Recipe Cuisine: Mediterranean