Spaghetti Puttanesca
by Mark Prescott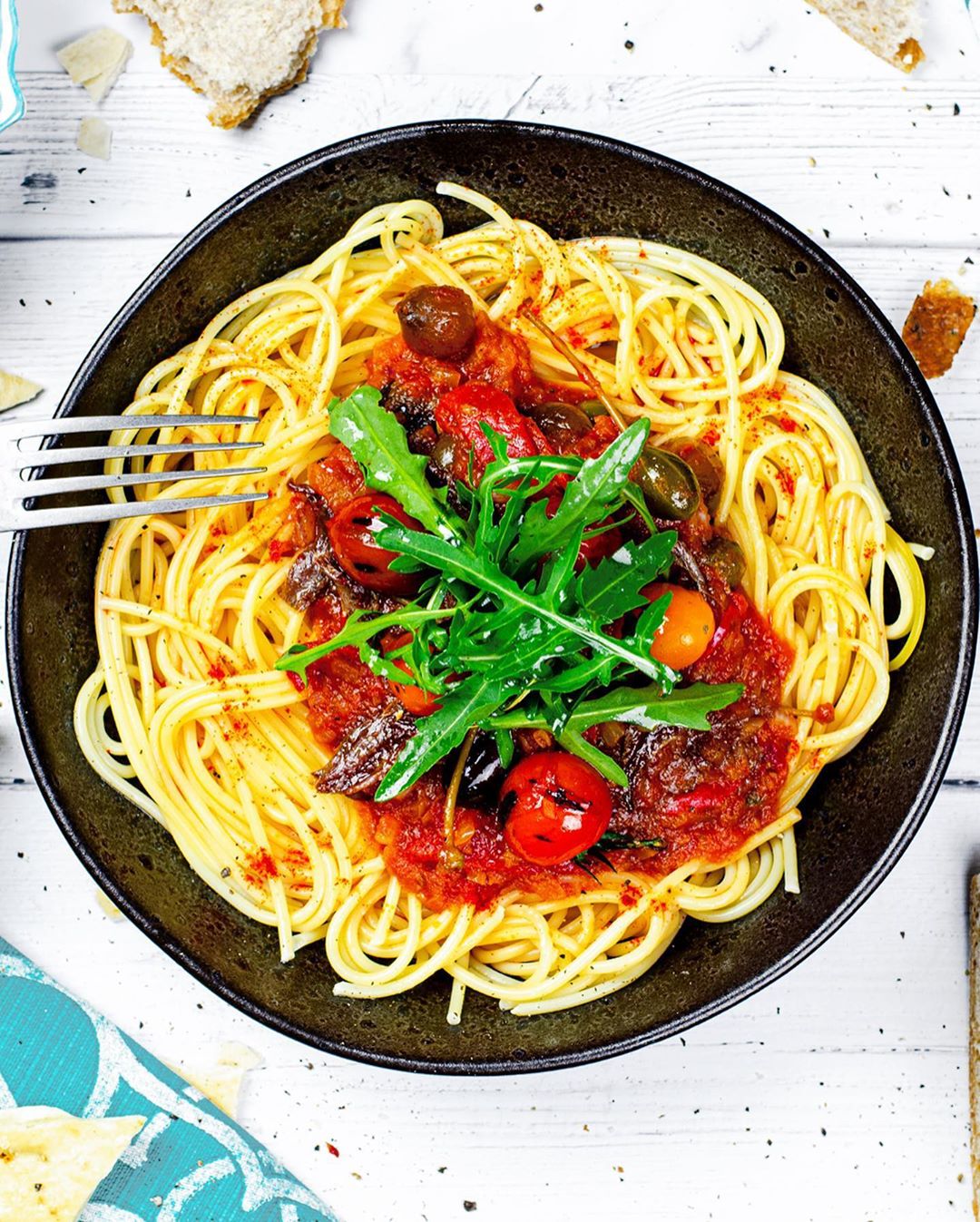 This is a very classical Italian dish. Allegedly created by Neopolitan 'Ladies of the Night' for sailors visiting the port to give them strength before a night of passion!!

Print Recipe
INGREDIENTS TO GET READY

10x Pitted Black Olives

10x Pitted Green Olives

3x Dessert spoons Chilli flavoured Olive Oil

2x Large cloves of Garlic (smashed and chopped)

1x Red Onion finely Chopped

10x Caper Berries (or 3 dessert spoons capers)

8x Anchovy fillets (chopped)

40g Piquillo Peppers

1x Generous pinch Chilli Flakes

10x Cherry Tomatoes

1x Jar Picadillo Sauce

200g Spaghetti
PUT IT TOGETHER

1. Heat the chilli oil in a large frying pan, add the garlic, onion and anchovies cook for a couple of minutes without colour

2. Add the chilli flakes, olives and caper berries, stir and add the cherry tomatoes, stir and add the Picadillo sauce, bring to a gentle simmer and season as required

3. Cook the Spaghetti in radially boiling water, until al dente, drain any return to the pan add the Puttanesca, stir well to combine the flavour

4. Serve immediately, garnish with crumbled Manchego cheese and flat leafed Parsley. Enjoy!
Recipe Cuisine: Mediterranean