Serrano-wrapped English Asparagus, Allioli Mayonnaise, Pea Shoot and Watercress salad.
by Mark Prescott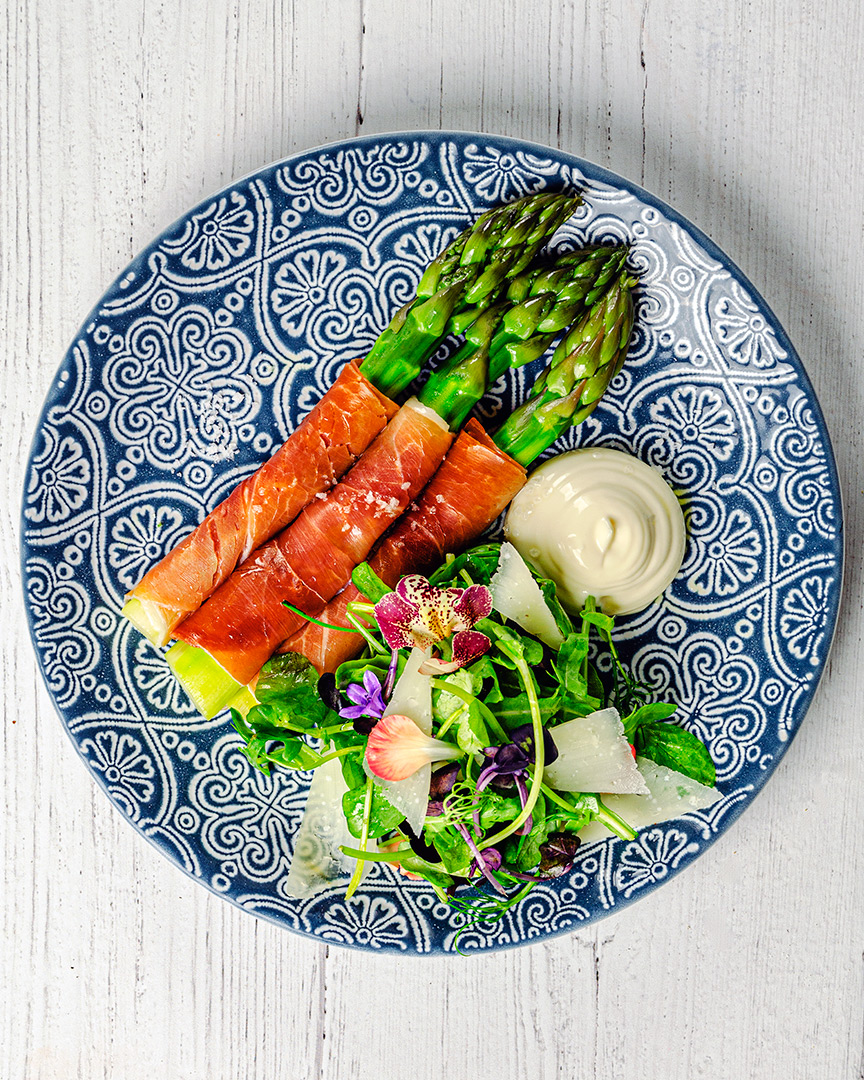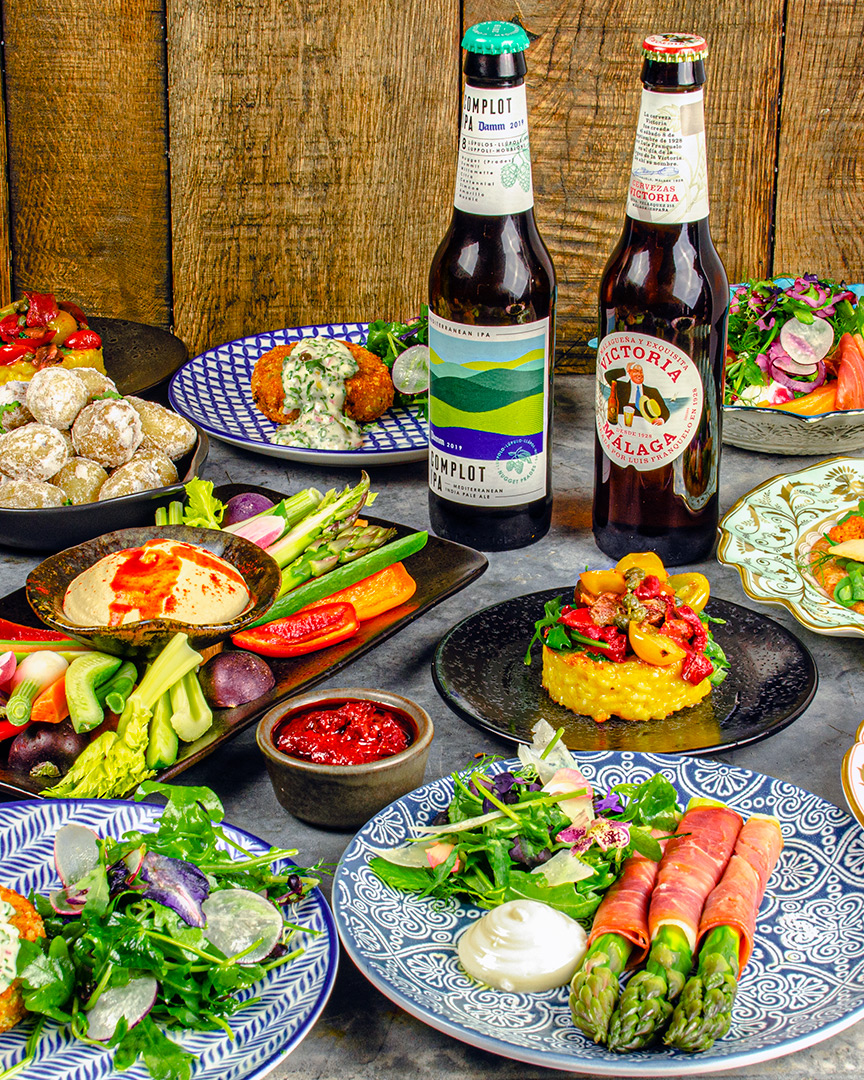 This is another very simple quick and tasty tapas which can also be prepared well in advance. In late Spring there is an abundance of beautiful thick dark green purple English asparagus - its a real treat, not expensive and packed with flavour so give this one a try. Use your fingers and dip away - who cares!

Print Recipe
INGREDIENTS TO GET READY

6 x Thick English Asparagus Spears (i prefer to peel if eating cold)

3 x Slices Serrano Ham

80g Watercress & Pea shoot Salad (any salad you wish or prefer)

150ml Aioli Mayonnaise

40g Manchego Ribbons (cut with a vegetable peeler)

1 x Dessert spoon Lemon-Infused Olive Oil
Allioli Mayonnaise

100g Allioli
50g Extra Thick Mayonnaise
Place in a bowl and whisk till smooth
PUT IT TOGETHER

1. Lay the Asparagus spears on a flat surface and peel with a vegetable peeler. Bring a saucepan of salted water to a rapid boil and blanch the Asparagus for 2 minutes. Refresh in iced water.

2. When the Asparagus is chilled through dry on kitchen paper and season to your liking. Cut each slice of Serrano ham in half - length ways, starting under the tip of the asparagus wrap a slice of ham tightly round each spear.

3. Dress the salad with the lemon oil, season and place on your serving plate, arrange the wrapped Asparagus as you wish and split the Allioli mayonnaise between the two plates.