Serrano Ham and Cheese French Toast, Spicy Bravas Mayonnaise
by Mark Prescott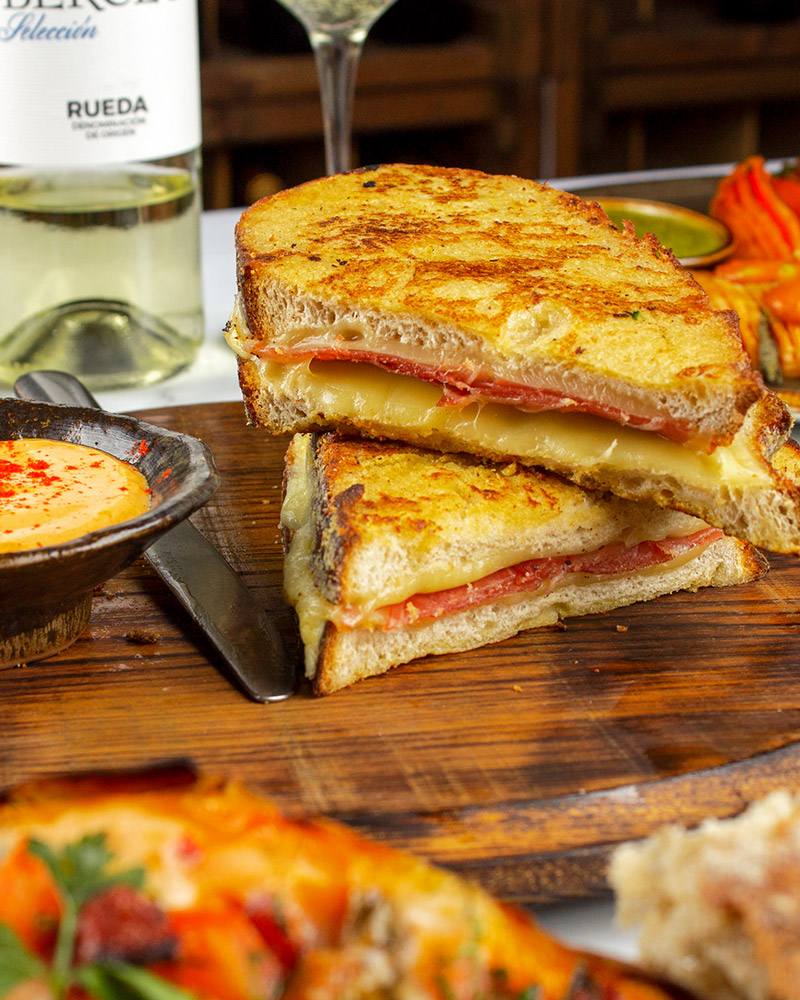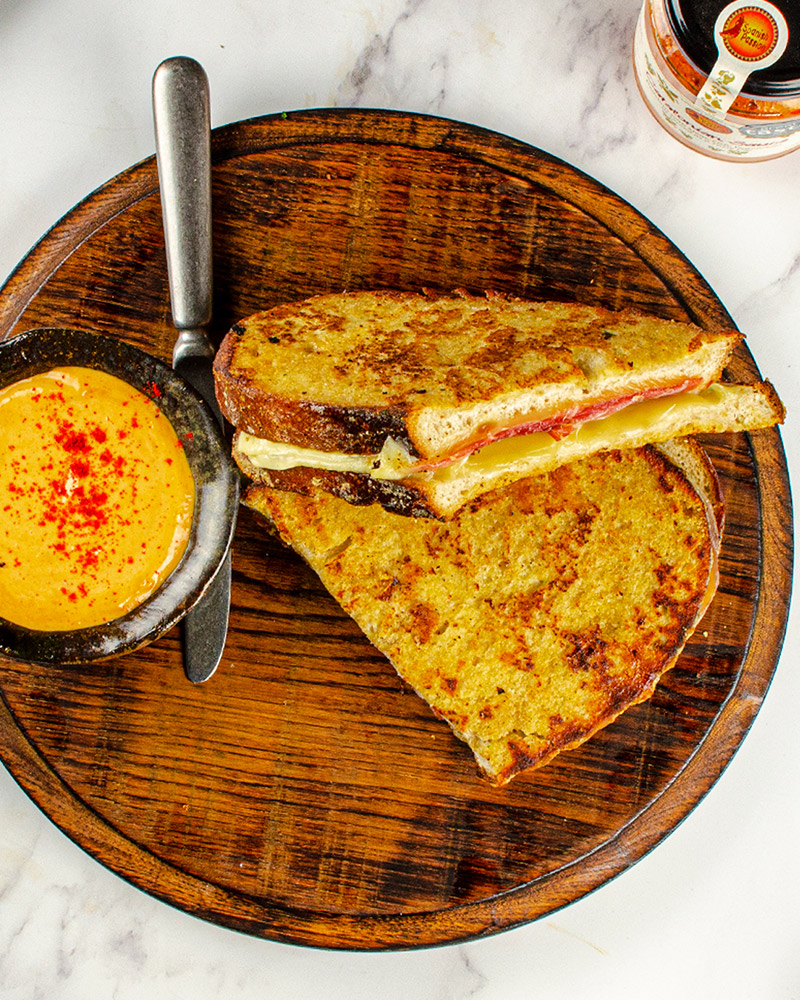 These sandwiches are filling and rich but so worth the effort! Perfect comfort food and great for breakfast - why not add a fried egg and lose the mayo, get the kids messy, hey will love helping in the kitchen!

Print Recipe
INGREDIENTS TO GET READY

8x Thick Slices Sourdough

4x Whole Eggs

300ml Milk

1x Generous pinch Sweet Paprika

Salt and pepper

1x Teaspoon Garlic Granules

12x Slices Serrano Ham

8x Slices Gruyere Cheese (or cheese of your preference)

100ml Extra Virgin Olive Oil

80g Butter
Bravas Mayonnaise

100ml Bravas Sauce
300ml x Thick Mayonnaise
Pinch Sweet Paprika.
Place ingredients in a bowl and mix well.
PUT IT TOGETHER

1. Place the eggs ,milk, paprika and garlic granules into a mixing bowl and mix well,season with salt and pepper to your taste.

2. Lay 4 slices of bread out on a flat surface ,lightly butter,on each slice of bread lay a slice of Cheese,3 slices of ham.and top with another slice of cheese,butter the 4 remaining slices of bread and top the bases ,forming 4 sandwiches

3. Heat a non stick frying pan and add50ml oil,pour the egg wash into a shallow tray dip the sandwiches in the batter and allow to sit for a minute on each side(probably safer to do two sandwiches at a time)

4. Place two sandwiches at a time into the oil allow around 4/5 minutes each side add half the butter when turning,the sandwiches should be crisp and golden brown,repeat with the remaining 2 sandwiches.

5. Place on plates and cut in half ,serve with a generous dollop of Bravas mayonnaise.
Recipe Cuisine: Mediterranean