Seared Padrón Peppers, Black Olive Crumb, White Flake Spring Salt with Allioli Mayonnaise.
by Mark Prescott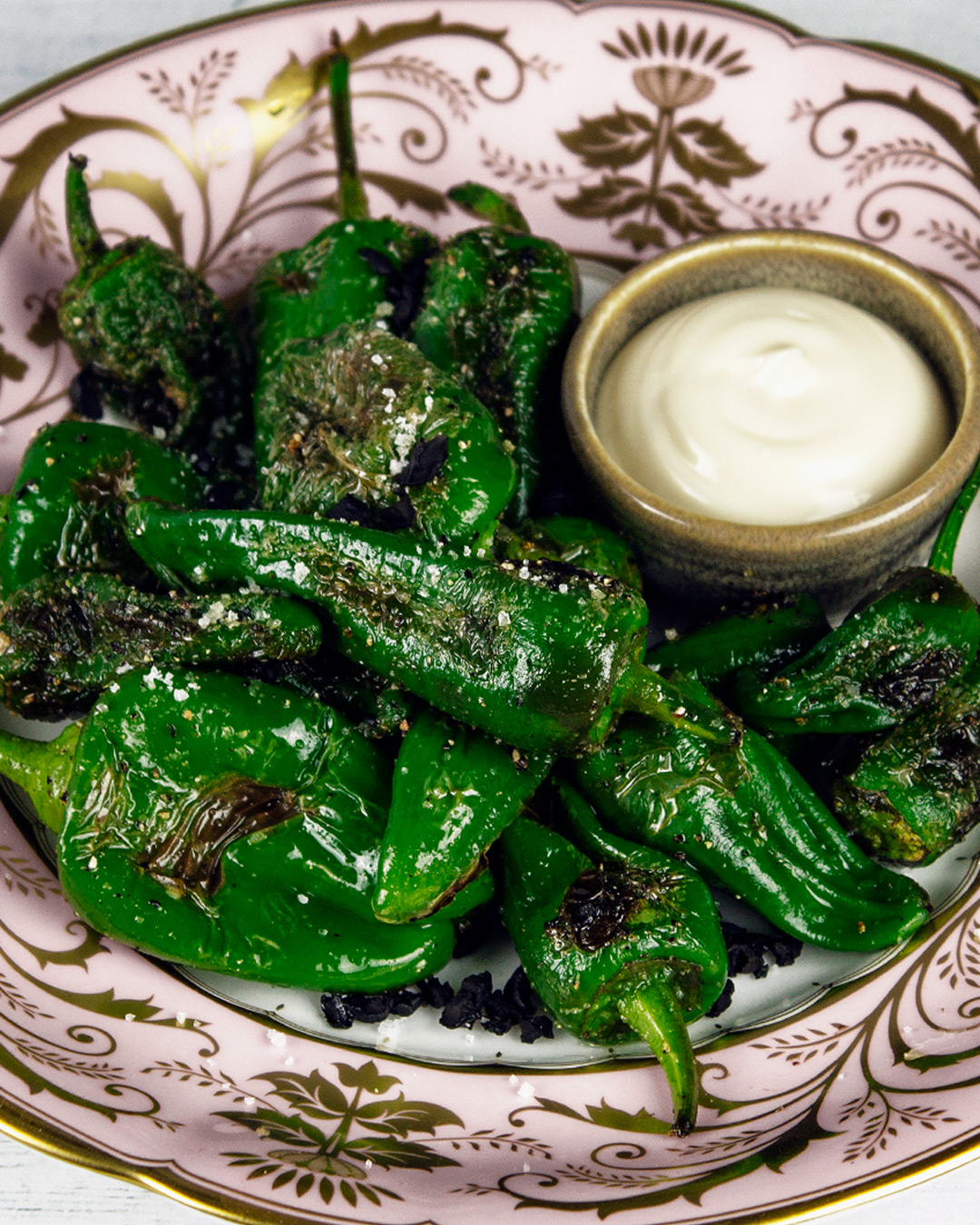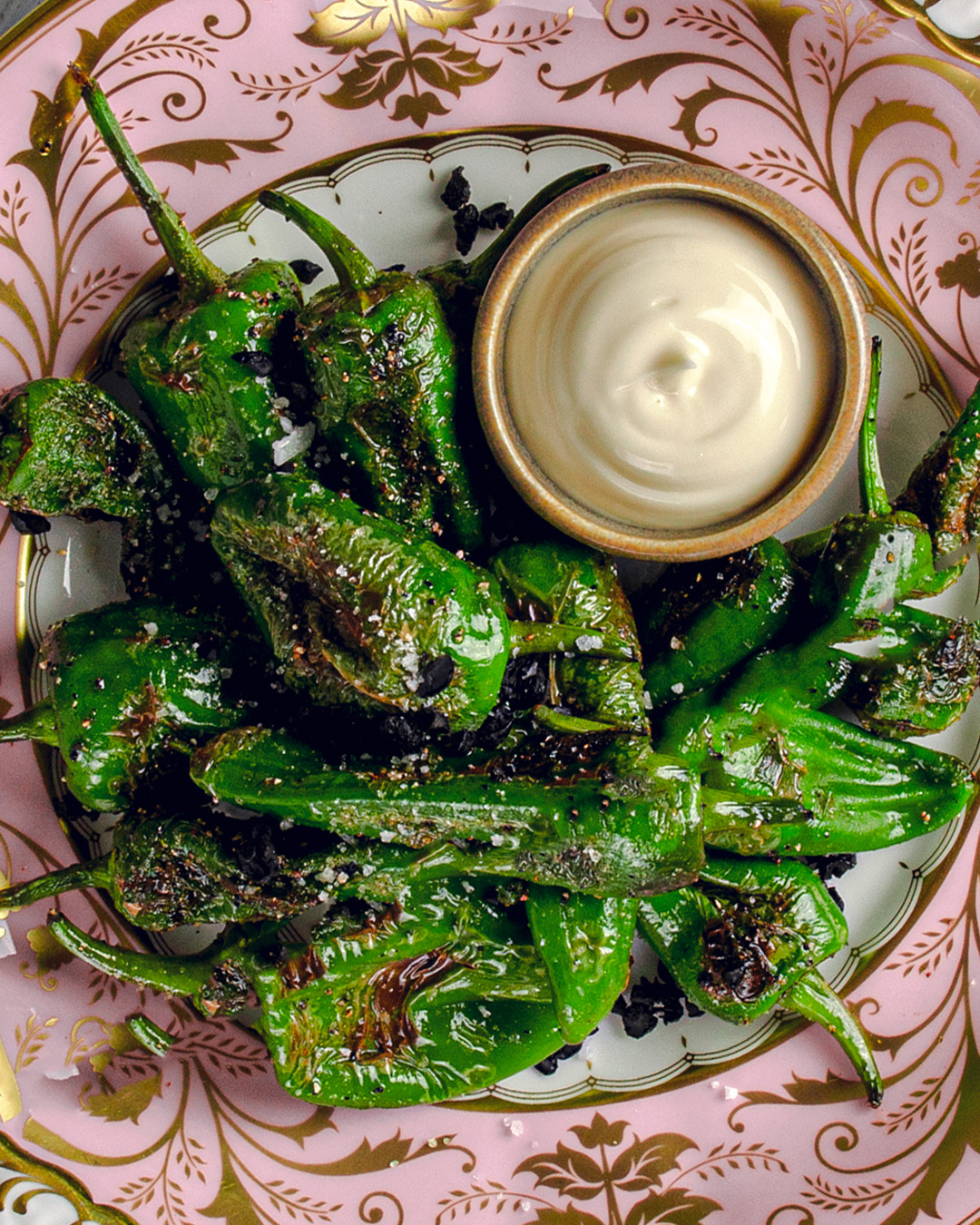 Padrón peppers are a very traditional tapas dish, these peppers are very mild, earthy, nutty and slightly sweet, however sometimes they are related to as 'Culinary Russian Roulette' as up to one in ten can be blisteringly hot, so make sure the chilled beers are at hand, both our Malquerida and Lemon beers make a perfect compliment to this dish.

Print Recipe
INGREDIENTS TO GET READY

200g Padron Peppers

50g Black Aragon Olives (coarsely Chopped)

Tea Spoon White Flake Spring Salt

100ml Olive Oil
Allioli Mayonnaise

100ml Allioli
50ml Thick Mayonnaise
Place ingredients in a mixing bowl and whisk till smooth.
PUT IT TOGETHER

1. Dehydrate the chopped black olives. Heat your oven to lowest possible setting 60/80c. Place the olives on parchment or grease proof on a baking tray and dry in the oven for around two hours until completely dry and crisp, (any remaining olives will keep in a airtight jar for months, a great addition to salads or quiches, garnishing fish dishes, absolutely packed with flavour and a little saltiness).

2. Place the oil into a wok or light frying pan, carefully heat the oil until it starts to smoke. Add the Padron Peppers, sauté until the peppers start to colour blister and wilt, drain onto kitchen paper to remove any excess oil.

3. Season the peppers generously with the salt flakes and sprinkle generously with the olive crumb, place in serving dish and enjoy while the peppers are piping hot.
Recipe Cuisine: Mediterranean