Quick & Easy Chorizo and Meatball Tray Bake
by Mark Prescott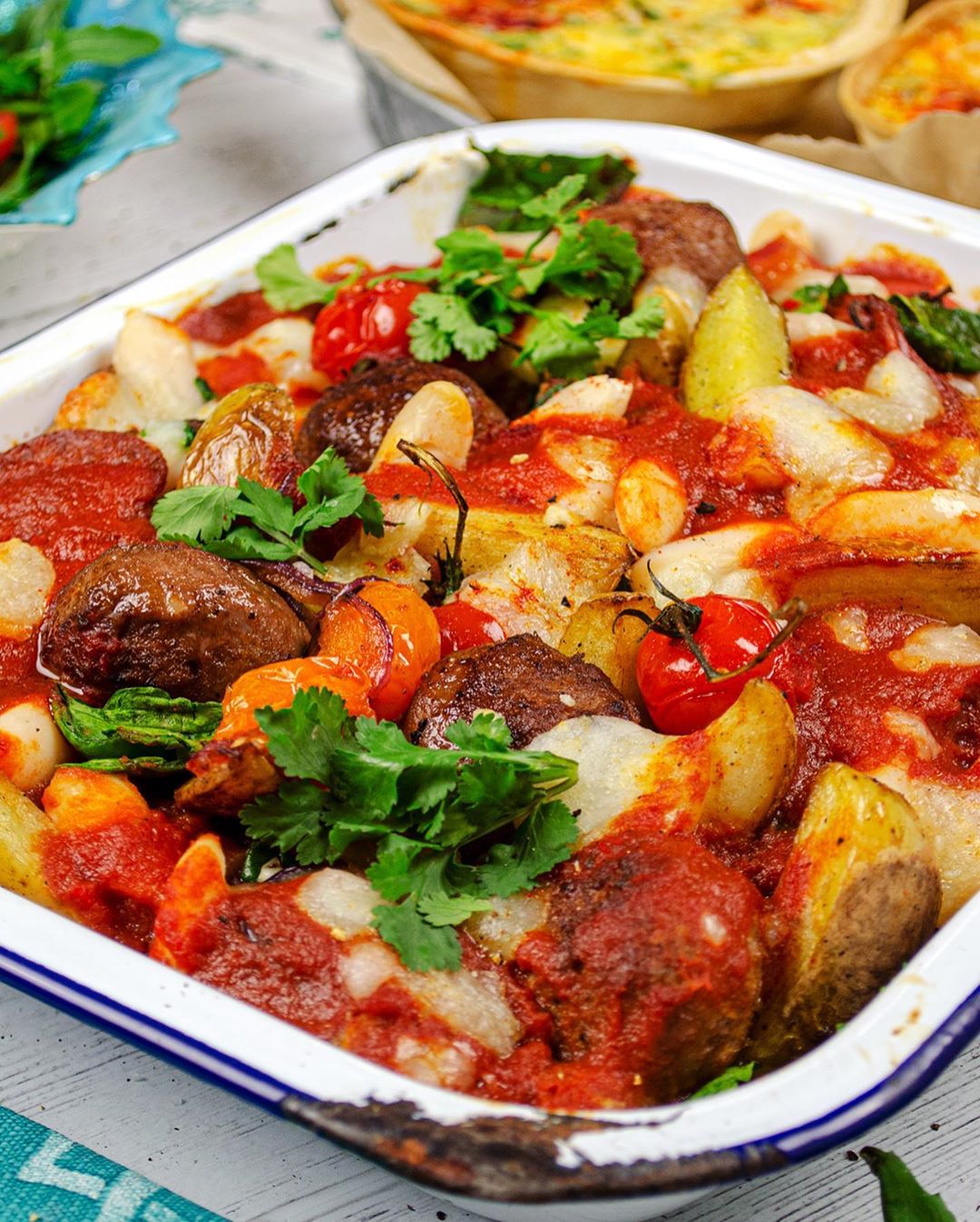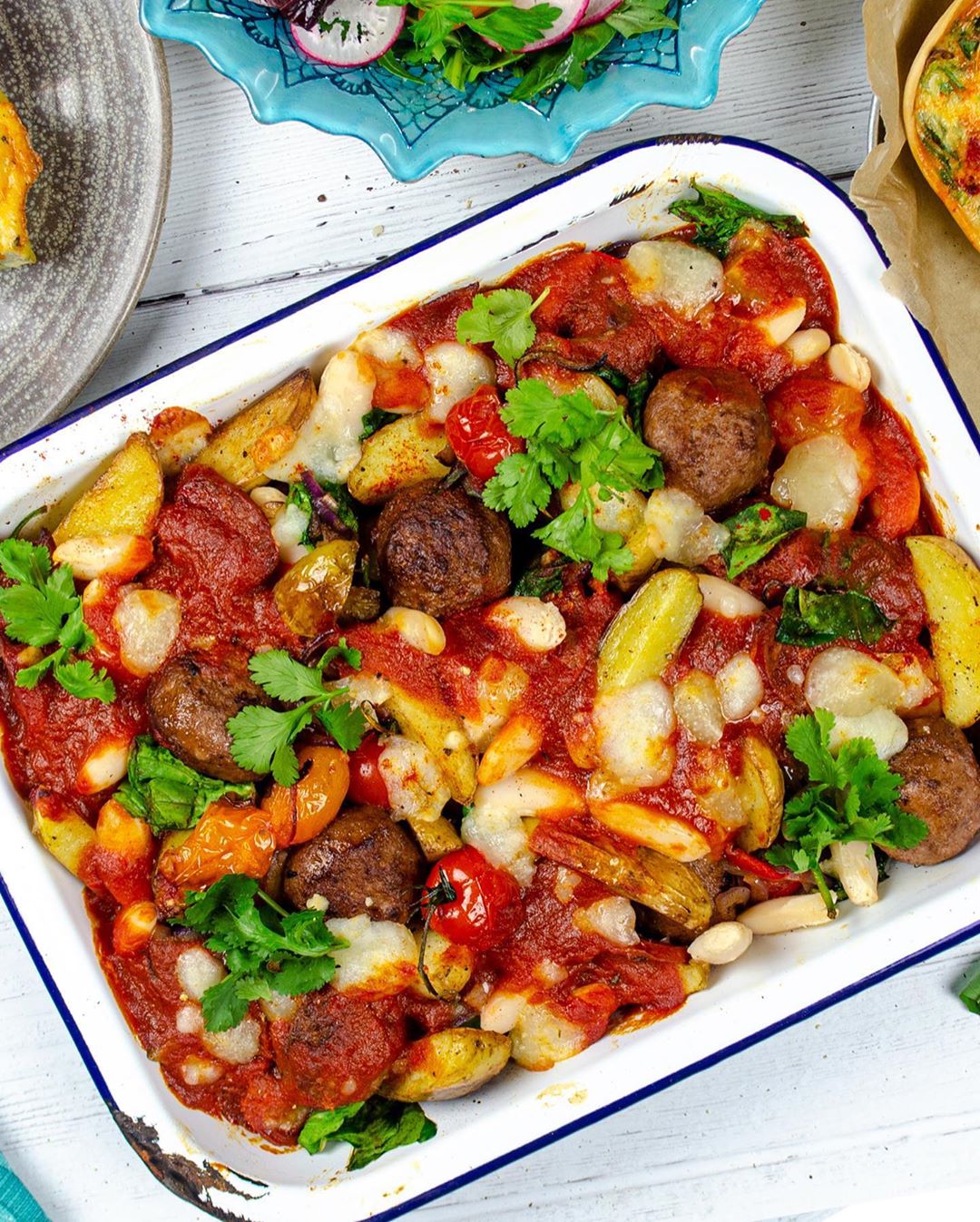 Tray bakes are ideal additions to BBQs and make great party food which children will also enjoy. They also look really impressive for a very simple style of cooking!

Print Recipe
INGREDIENTS TO GET READY

24 Lean meatballs

200g thinly sliced Chorizo

1 x jar Frito Sauce

200ml Dry white wine

1 x Jar white beans

200g Baby new potatoes

200g Washed baby leaf spinach

1 x Red onion finely chopped

4 x Clove garlic crushed and chopped

Generous pinch sweet smoked paprika

100g Crumbled Manchego cheese

6 Dessert spoons chilli-infused olive oil
PUT IT TOGETHER

1. Cook the baby potatoes in rapidly boiling salted water. Once cooked drain refresh and dry.

2. In a large frying pan heat the chilli oil and seal off the meatballs. When the meatballs are sealed on all sides add the Chorizo, onions and garlic cook out for 2/3 minutes, add the beans, baby potatoes, mix well and deglacé the pan with white wine.

3. Add the baby spinach and paprika. Mix well and add the Frito sauce.

4. Pour the mix into your baking tray, sprinkle with the Manchego crumb and place in a preheated oven 160c for approximately 20/25 minutes.
Other Notes: Enjoy and don't forget the compulsory bottle of Berceo Rioja Crianza. Adults only of course !!
Recipe Cuisine: Mediterranean