Mussels with Green Mojo Sauce, Coriander, Wild Garlic Oil
by Mark Prescott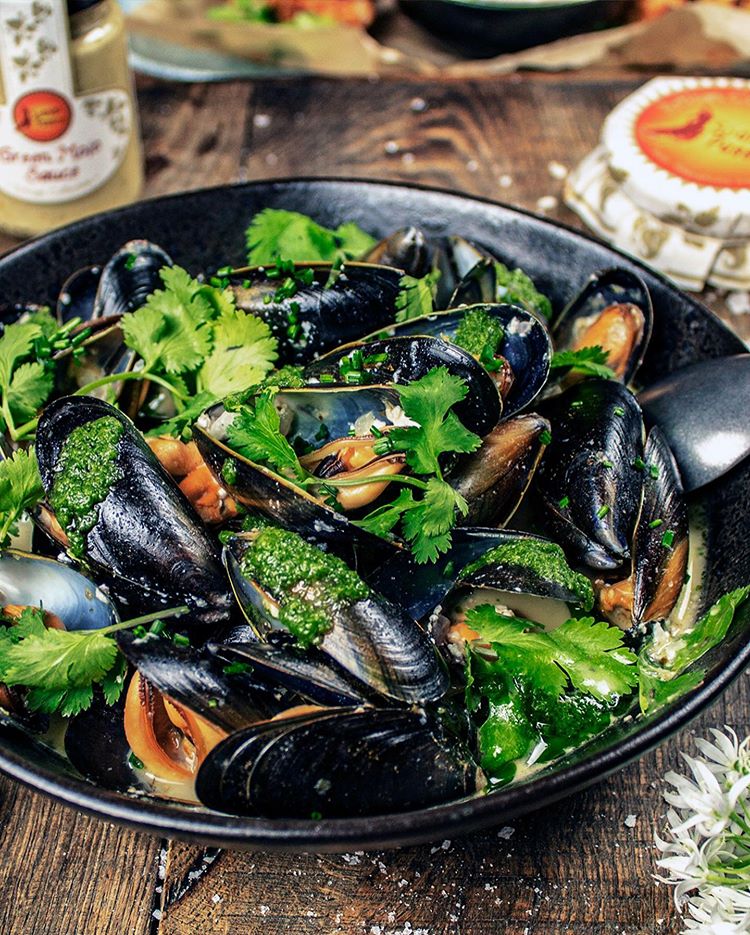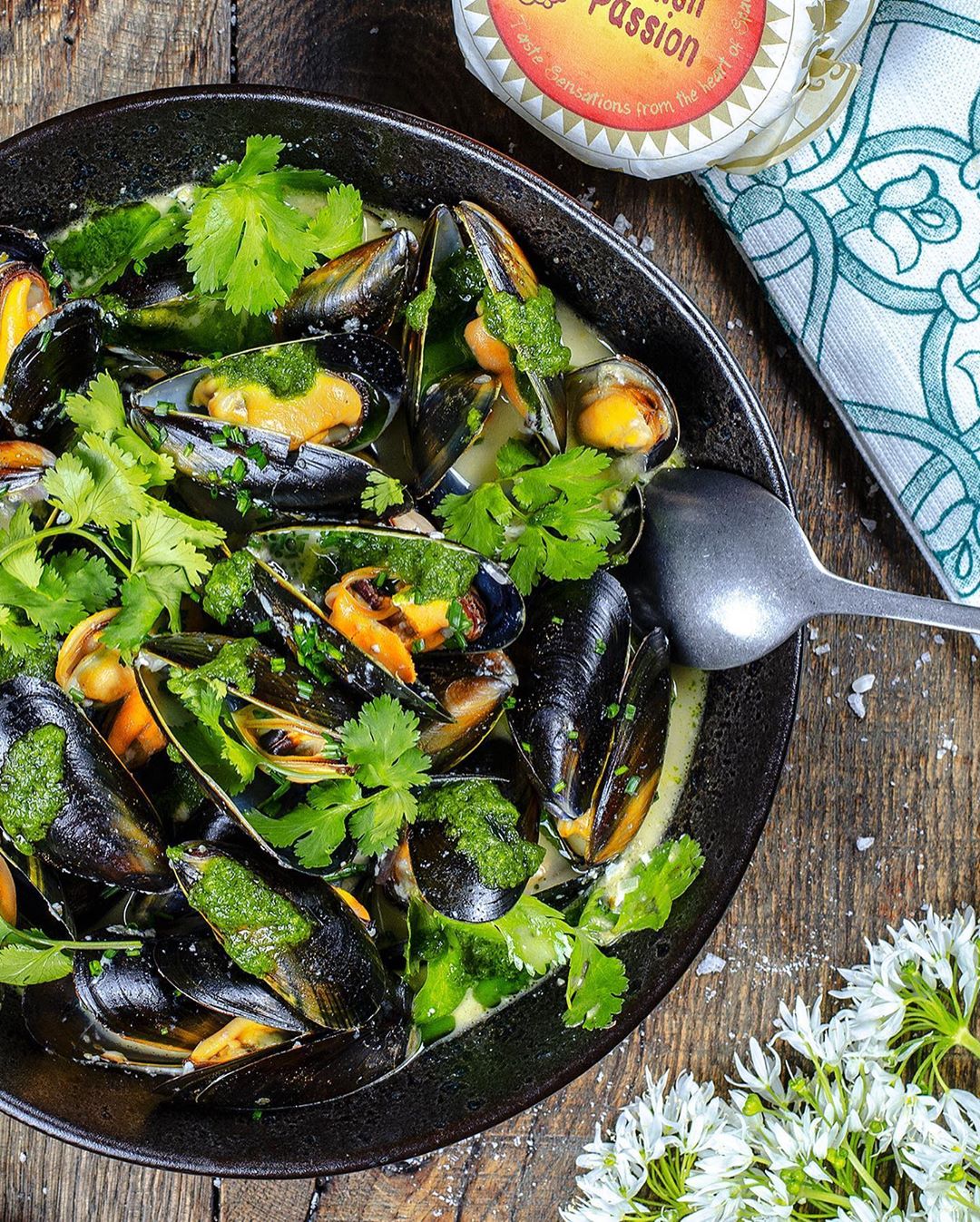 A sophisticated meal for dining alfresco with the pungent refreshing kick of wild garlic..which is a real treat when in season.

Print Recipe
INGREDIENTS TO GET READY

1kg Fresh clean mussels

4 x Cloves garlic smashed and finely chopped

1 x Onion (finely chopped)

200ml Dry white wine

4x Dessert spoons Extra Virgin Olive Oil

Salt and pepper

200ml Double cream

20g Fresh coriander leaves

150ml Green Mojo sauce
Wild Garlic Oil

100g Wild garlic leaves (chives if no wild garlic is available)
200ml Extra virgin olive oil
Heat the oil to 80c, add the garlic leaves and liquidise, chilli over ice to maintain colour.
PUT IT TOGETHER

1. Heat the olive oil in a heavy-bottomed saucepan, add the onion, cook for a couple of minutes without colour, add the garlic stir and add the Mussels - mix well. Deglaze the pan with the wine, place lid on the pan and allow the mussels to steam open - around 3/4 minutes.

2. Remove the lid from the saucepan and add the Green Mojo Sauce and the double cream, stir well, bring to the boil, remove from heat.

3. Divide the Mussels between 2 serving bowls sprinkle with the Coriander leaves, and drizzle with garlic oil, Enjoy!
Other Notes: Don't forget the crusty bread and its got to be Chilled White Wine with this one. <a href="https://www.instagram.com/p/CBIW1H_lZey/" target="_blank"> View Recipe on Instagram</a>
Recipe Cuisine: Mediterranean