Grilled Sourdough with Jalapeño and Chorizo Mac & Cheese
by Mark Prescott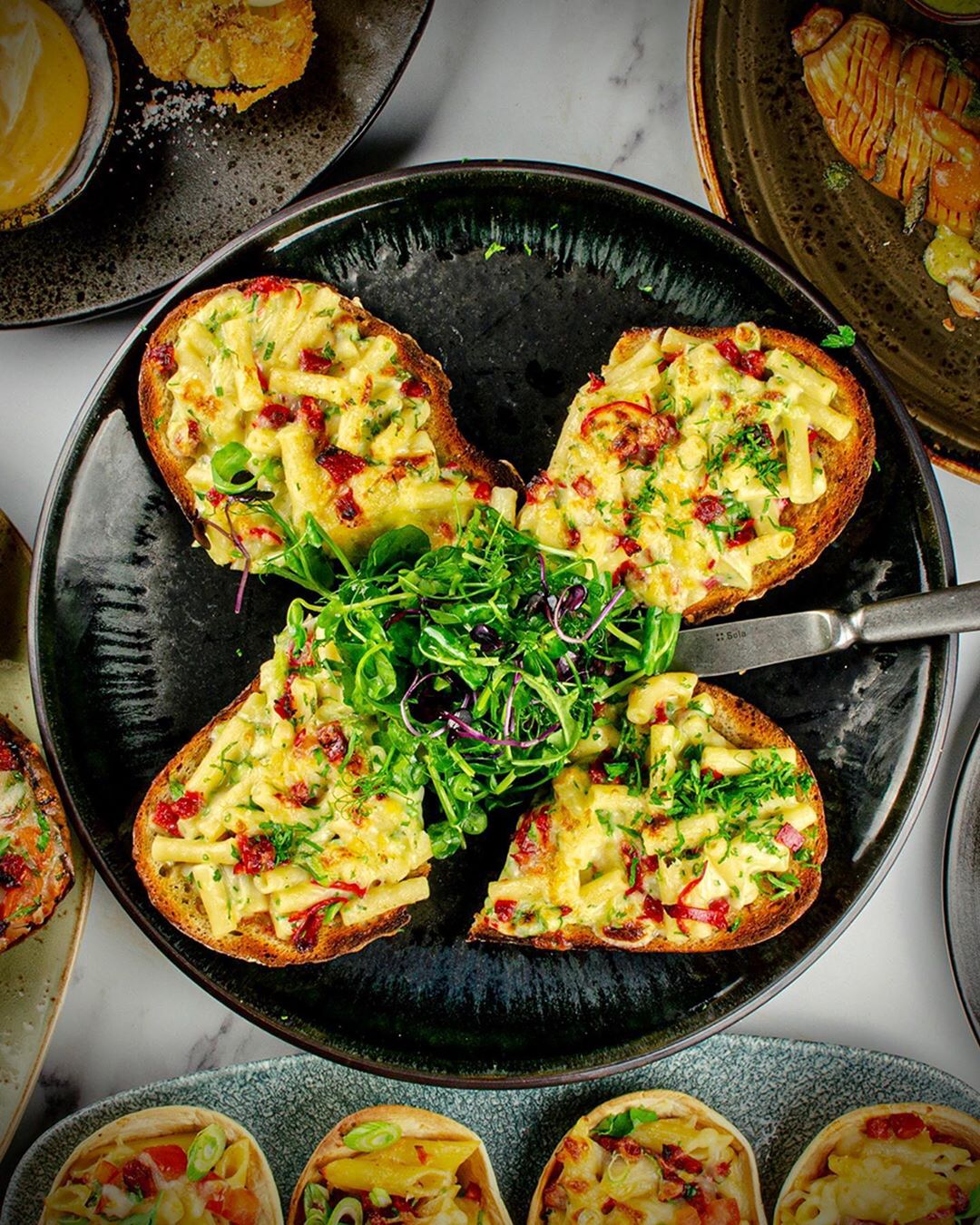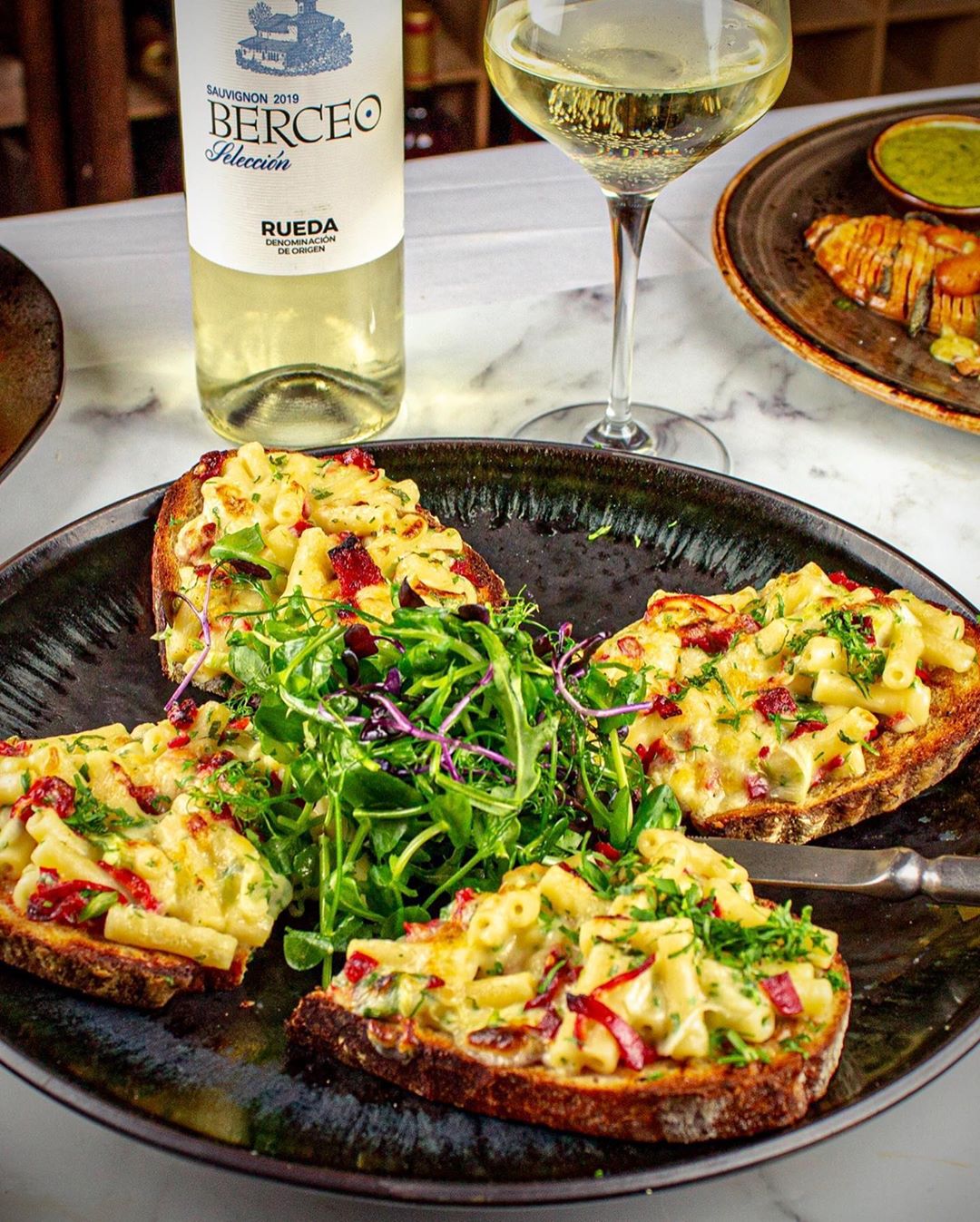 Who doesn't like cheese on toast !? This is a hearty snack or quick dinner with a twist and gives amazing soft and crunchy textures.

Print Recipe
INGREDIENTS TO GET READY

4x large thick slices of Sourdough bread

200g Macaroni

200ml Cheese Pasta Sauce

60g Grated Manchego Cheese

40g Grated Mozzarella

80g Diced Chorizo Bellota

4x Dessert spoons Extra Virgin Olive oil

1x Generous pinch Sweet Paprika

Salt &Pepper

2x Spring Onions (very finely sliced)
PUT IT TOGETHER

1. Brush both sides of each slice of sourdough with olive oil, heat a grill pan over a medium heat

2. Bring a pan of salted water to a rapid boil and cook the Macaroni to al dente around 12/15 minutes drain into a colander but do not refresh

3. When the macaroni has drained place into a mixing bowl, add the mozzarella, manchego, diced chorizo, paprika ,salt and pepper, mix well and then bind with the pasta sauce

4. Toast the Sourdough on the grill pan until it is golden brown and crispy on both sides

5. Divide the mix evenly between the 4 slices of toast, spread evenly to generously cover the whole surface of the toast

6. Place the toasts on a baking tray and place in the oven or under the grill until bubbling and golden brown, sprinkle with spring onions and eat while piping hot. Enjoy
Other Notes: This treat is perfect accompanied with a crisp herb leaf salad. This dish can easily be adapted and for a little luxury why not substitute the chorizo with prawn or evenly lobster for that extra special little treat. Don't forget the wine or a cold chilled beer!
Recipe Cuisine: Mediterranean