Green Mojo Tomato Salad with Serrano Ham Crumb
by Loretta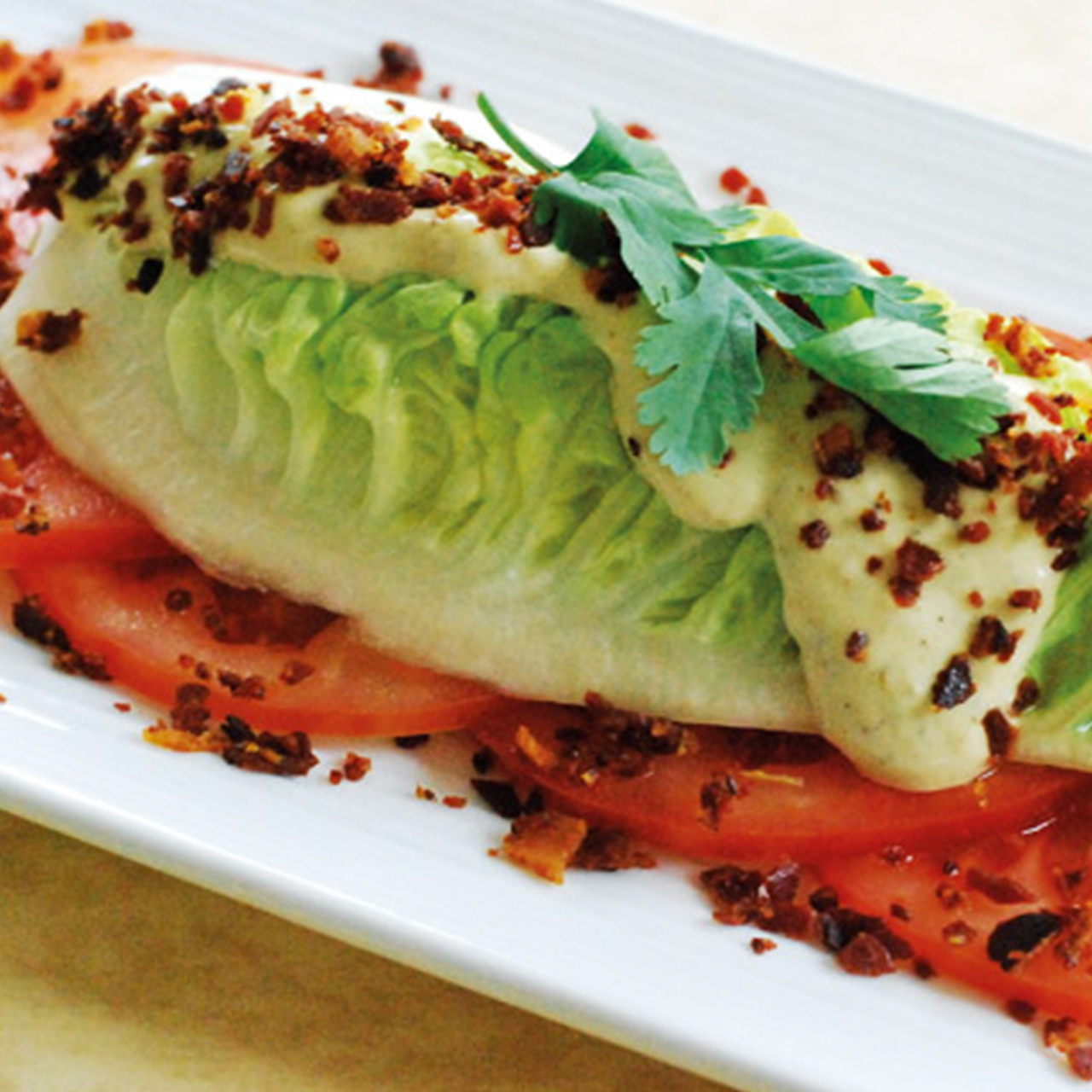 This recipe shows just how versatile Green Mojo Sauce can be, using it to make this delicious Salad Dressing.

Print Recipe
INGREDIENTS TO GET READY

1 large ripe but firm Beef Tomato

1 Jar of Spanish Passion Green Mojo Sauce

1 Jar of Mayonnaise

1 thick slice of British Ham (sliced into thin slices)

1 x 100g pack of Serrano Ham

1 Little Gem Lettuce

Salt & Pepper to season
PUT IT TOGETHER

1. Remove the outer leaves of the lettuce until you can see the crispy heart, wash and pat dry and cut off the bottom to make flat

2. Wash and slice the Beef Tomato into even thin slices placing 4 of the slices onto the plates making sure they overlap then season with Salt & Pepper to taste.

3. Cut the Gem lettuce in half lengthways and place them onto the Tomatoes already plated

4. Open the Jar of Green Mojo Sauce and spoon into a dish. Add 3 large teaspoons of Mayonnaise, mix together then spoon liberally over the Lettuce.

5. Sprinkle generously with the Serrano Crumb, and present with a sprig of fresh Coriander on top.
Recipe Cuisine: Mediterranean