Chorizo and Pulled Chicken Spring Rolls
by Mark Prescott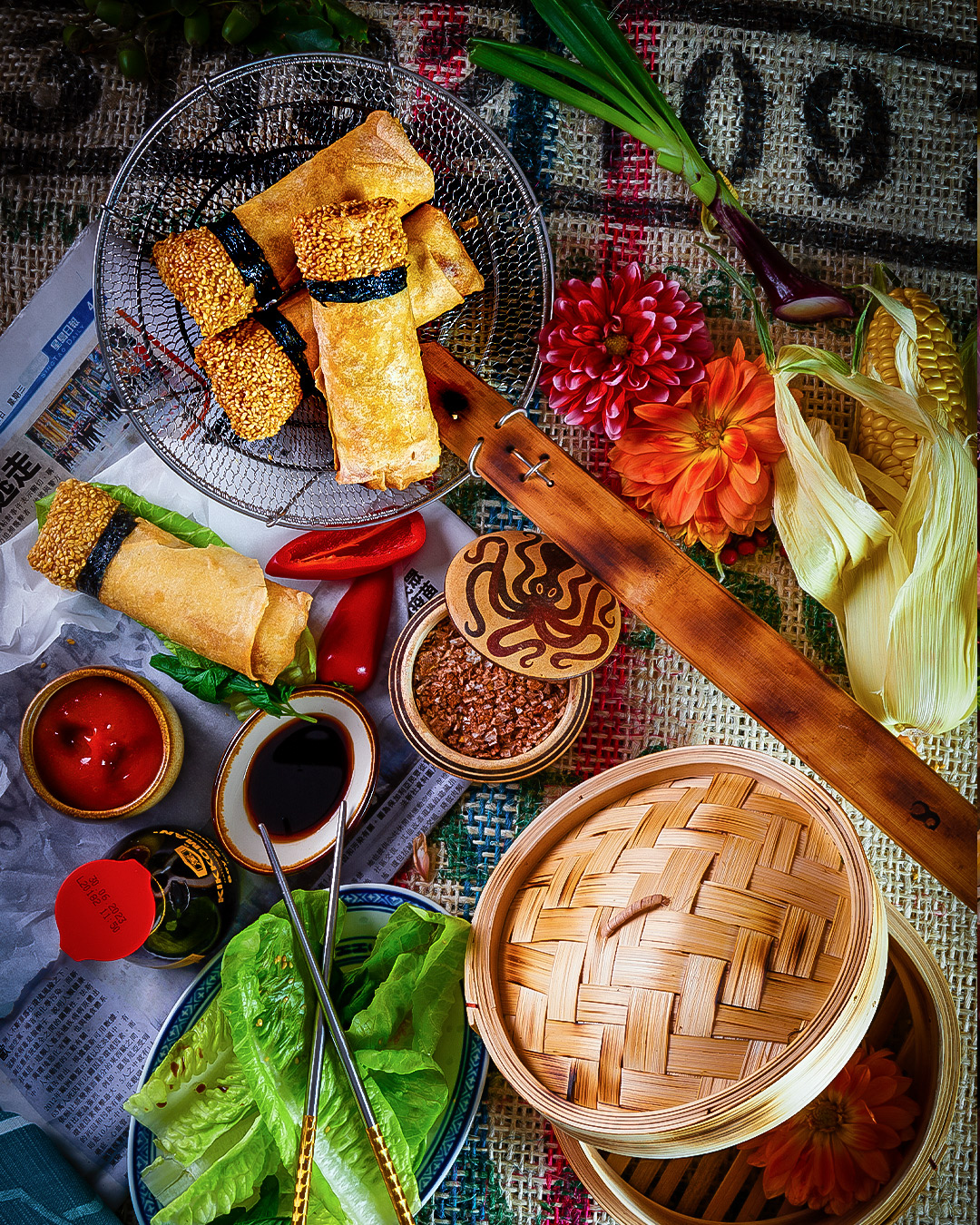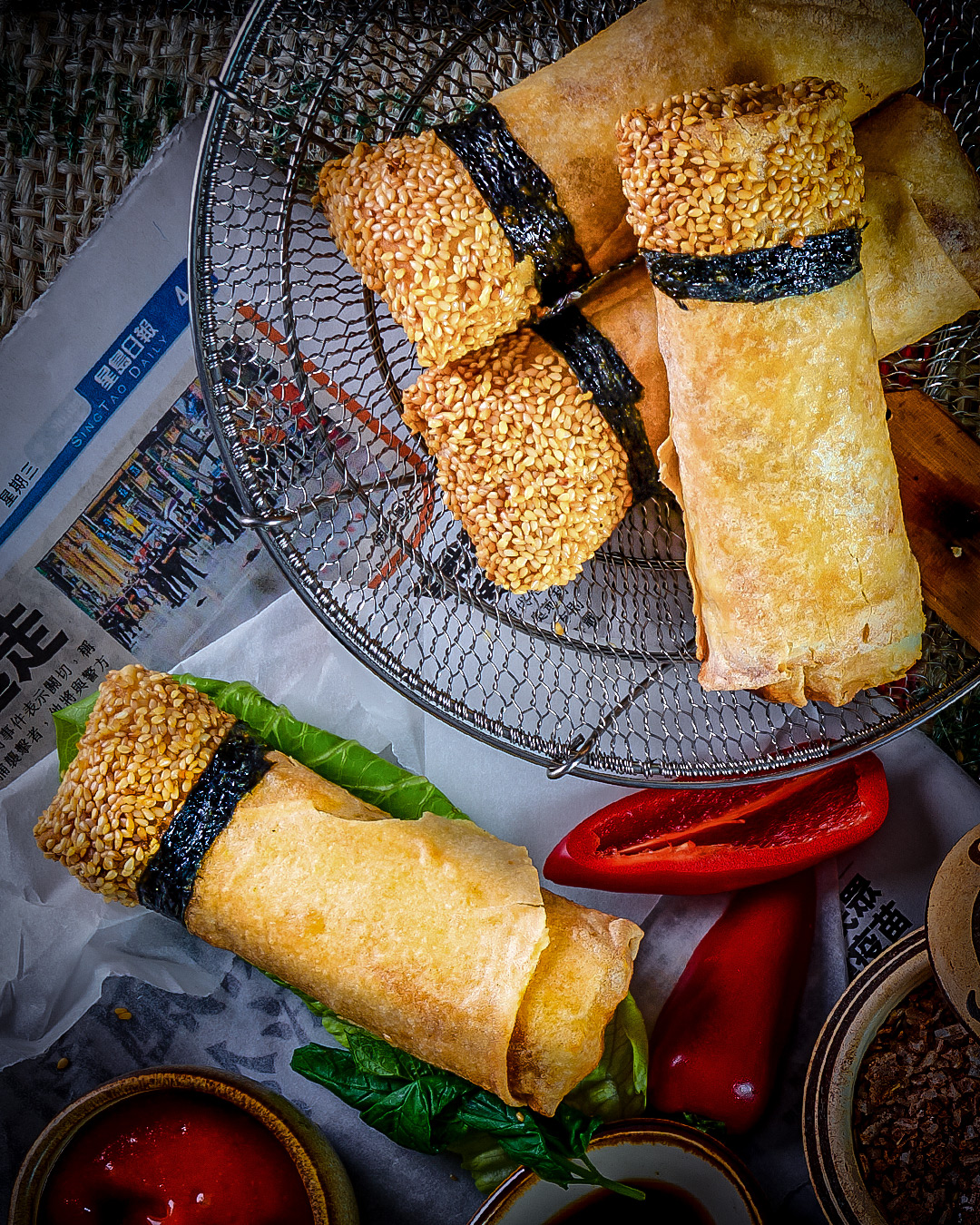 Print Recipe
INGREDIENTS TO GET READY

500g x Pulled cooked Chicken

200g x Cooking Chorizo (remove skin and finely chop)

1/2 x Hispi Cabbage(finely shredded)

1 x Pointed Red Pepper (fine julienne)

1 x Large Carrot (Fine julienne)

30g x Fresh Ginger (fine Julienne)

30g x Fresh Corriander

1 x Red Chilli (finely diced)

150ml. Galbi Sauce

200g x Mozzarella

20x Spring Roll Wraps

2x Eggs
PUT IT TOGETHER

1. Carefully remove all the meat from the carcass of a cooked roast chicken (1 small roasting chicken will yield approximately 500g meat) tear and pull the chicken into a mixing bowl.

2. Add the grated mozzarella, chopped chorizo, cabbage, ginger, carrot, red pepper, and coriander, mix well, and finally add the Galbi sauce to bind all the ingredients together. Mix well.

3. Layout a spring roll sheet on a flat surface, whisk the eggs together to form an egg wash. Brush the wrap with egg wash, have the wrapper with one point towards you, so it looks like a diamond, and place approximately 100g of filling in the center of the sheet. Bring the bottom corner up and over the filling fold in the side corners and roll into a cigar shape, repeat with a second wrap. Repeat with the remaining wrappers and filling. When rolled, place on a sheet of parchment paper seam side down.

4. Cook the spring rolls in a deep pan of oil at 160oC for approximately 5 minutes until crisp and golden brown. Enjoy while hot.