Chicken and Chorizo Quesadillas, Spicy Harissa Mayonnaise
by Mark Prescott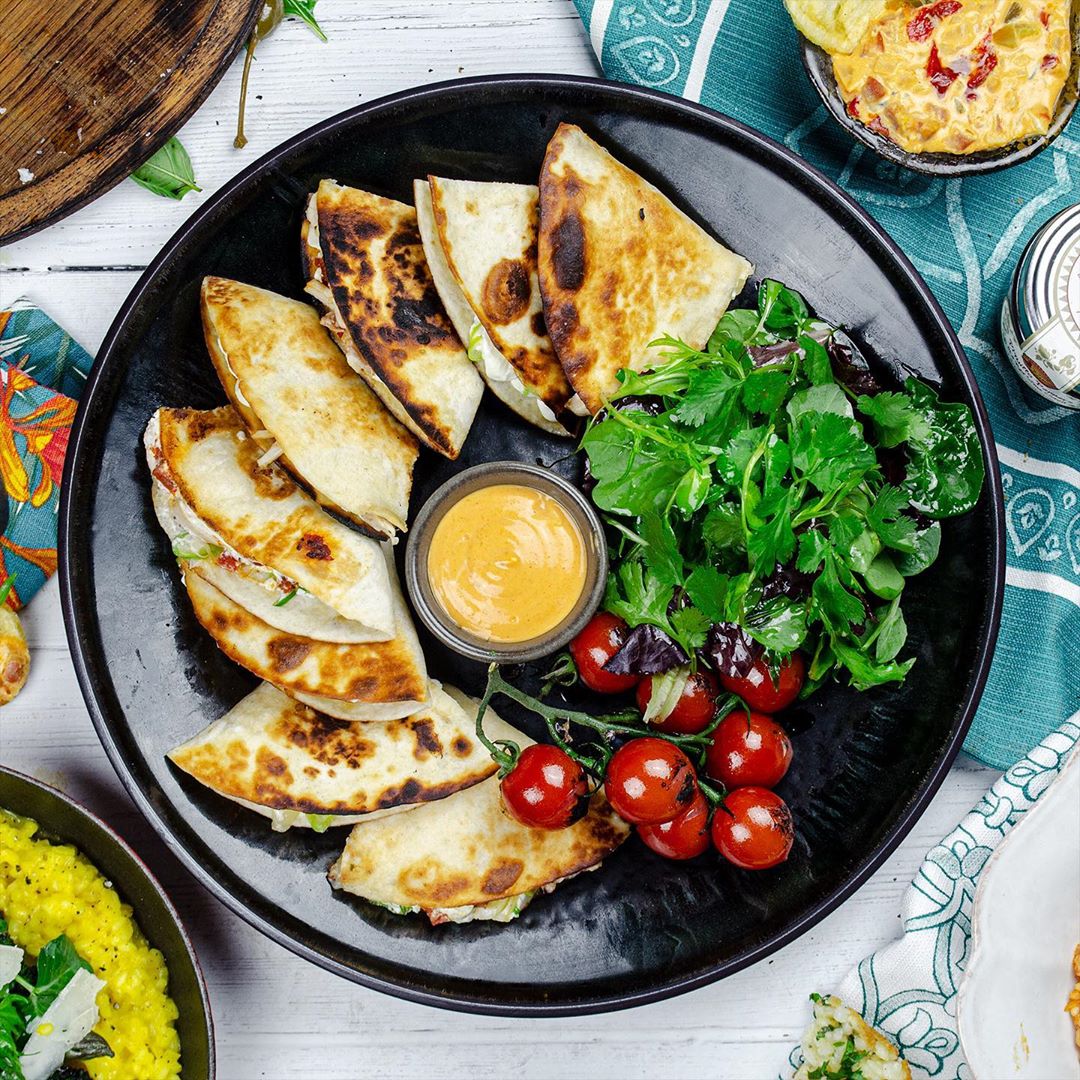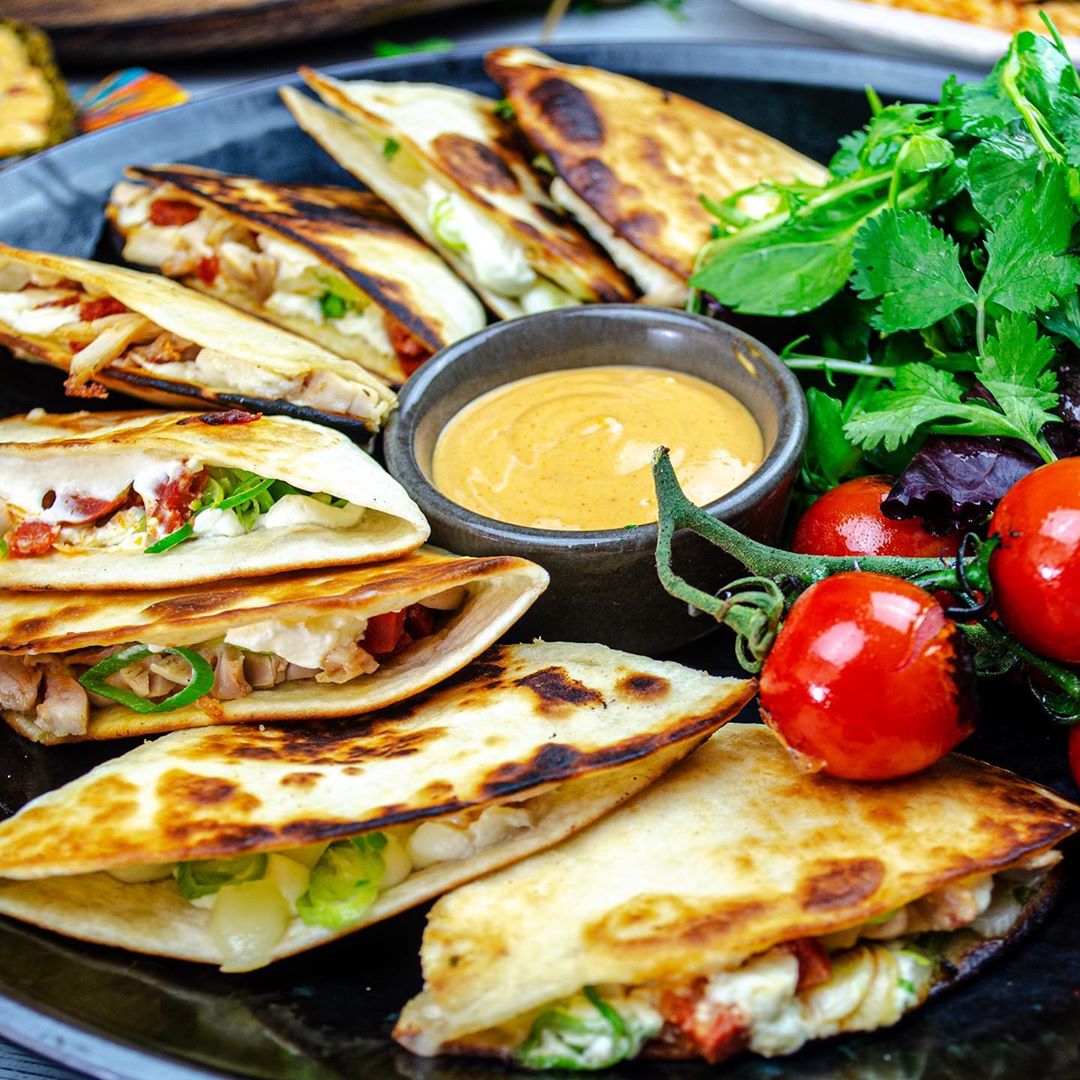 Some form of quesadillas can be found in the cuisines of all Hispanic countries, especially Mexico were they are eaten from dusk till dawn any time of day.

Print Recipe
INGREDIENTS TO GET READY

8x Small flour tortillas

100g Full fat cream cheese

100g Crumbled Manchego Cheese (or grated cheddar)

80g Chorizo (cut into small dice)

80g Shredded Chicken

1x Red Onion (finely chopped)

2x Spring Onions (finely sliced)

50g Jalapeño Peppers (finely chopped)

100ml Extra Virgin Olive Oil
Harissa Mayonnaise

400ml Thick Mayonnaise
150ml Harrisa
1/2 Teaspoon Sweet smoked Paprika
Place all the ingredients into a mixing bowl and whisk till smooth
PUT IT TOGETHER

1. Lay out 8 Tortillas on a clean flat surface, spread each Tortilla with a layer of cream cheese evenly covering the whole surface, sprinkle each tortilla with a generous amount of chopped chicken, chorizo, and jalapeño

2. Evenly sprinkle each tortilla with the chopped red onion and spring onion

3. Gently fold each tortilla in half to form a half moon shaped sandwich, press gently so the tortillas stick together

4. Lightly oil a shallow frying pan, or griddle pan, when hot cook the tortillas 2 at a time for approximately 2 minutes on each side until golden brown and crispy. Remove from pan and cook the rest of the quesadillas

5. Cut in half and serve immediately while still hot
Other Notes: They are so easy and fun to make and there are no rules, any of your favourite sandwich fillings will work - get the kids involved :) You can also go sweet, peanut butter, chocolate spread, biscoff all work well. Enjoying a simple sandwich will never taste the same again !
Recipe Cuisine: Mediterranean