Chicken and Chorizo Brochetas with Pearled Persian Cous Cous
by Mark Prescott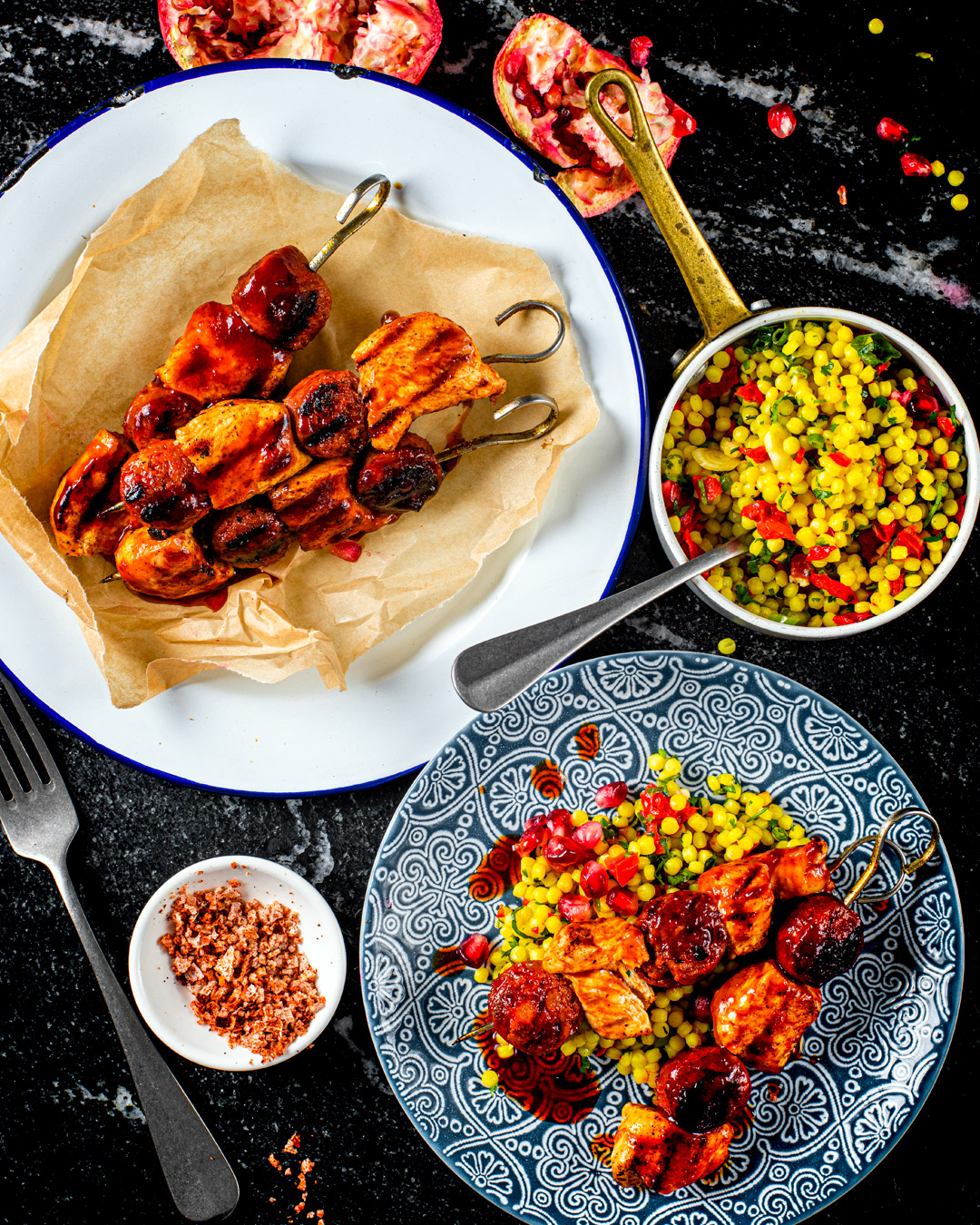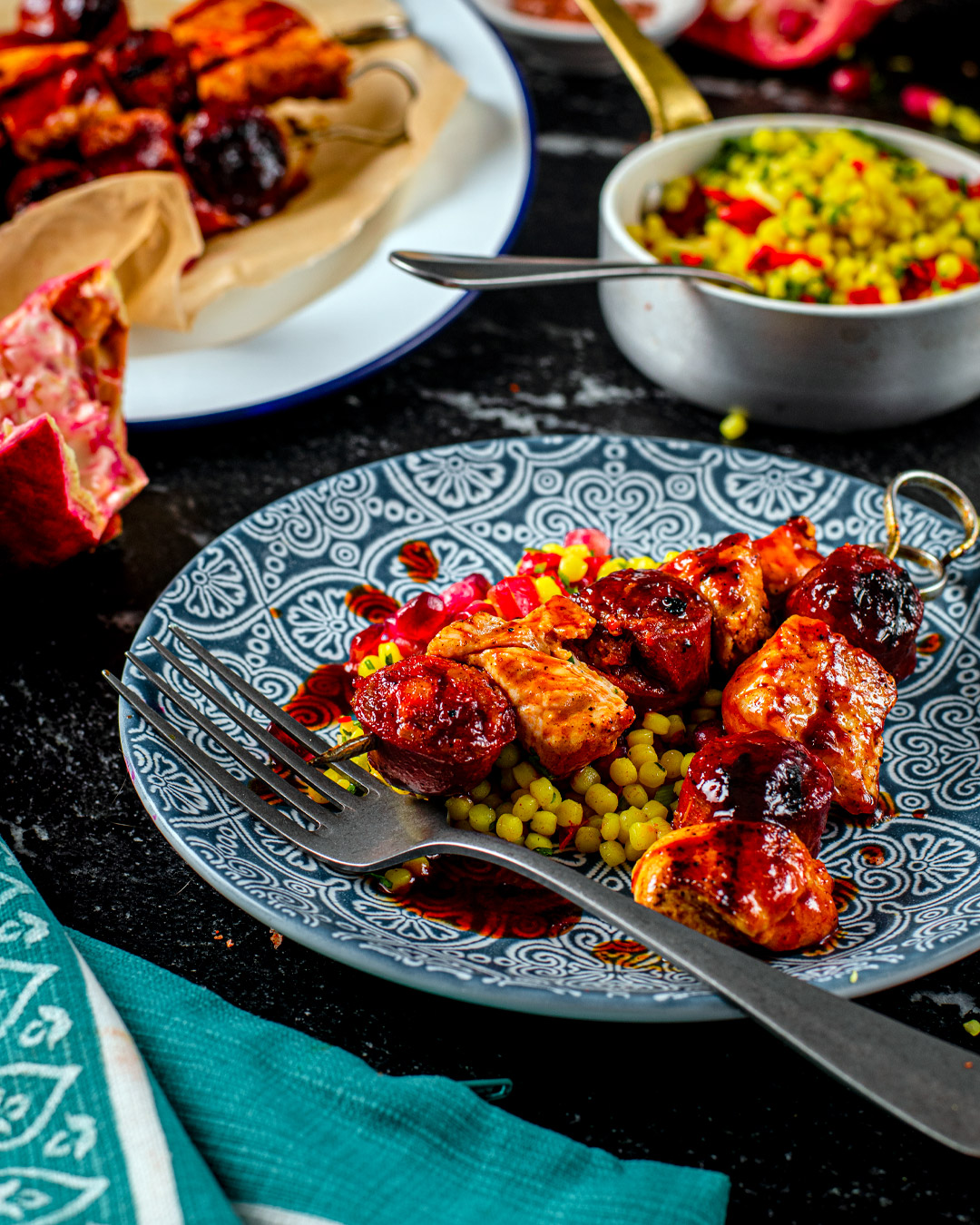 This Couscous is delicious hot or cold and is a super fresh compliment to any meat or fish even as a bright colourful stuffing for summer vegetables. If serving cold, it will taste even better after a night in the fridge!

Print Recipe
INGREDIENTS TO GET READY

300g Chicken breasts cut into 3cm Cubes

2x 70g Mild BBQ Chorizo cut each into 6

1x Teaspoon Sweet Paprika

1 x Pinch Ground Cumin

Salt &Pepper

2x Dessert spoons Garlic infused olive oil
Glaze

100ml Chipotle Barbaco Sauce
40ml Rosemary honey
Whisk together till smooth
Place the diced chicken and chorizo in a mixing bowl, add the garlic oil paprika and cumin and mix well.Allow to marinade overnight or a least a couple of hours.
Build your skewers alternating chorizo and chicken, place on a hot grill plate or the BBQ brush with the glaze and turn every couple of minutes till the chicken is cooked through, they should take around 8 minutes.
Spoon any remaining glaze over the skewers and eat while still hot.
Pearled Persian Cous Cous (4x Tapas Portions)

100g Giant Couscous
1x Large round Vine tomato (deseeded and Diced)
2x Spring Onion (very finely sliced)
40g Pomegranate seeds
1x Pinch of Saffron
juice and zest of 1 lemon
20g Coriander (finely chopped)
1x Small red onion (finely Chopped)
20g Pinenuts(toasted)
2x Dessert spoons Lemon infused olive oil
1x Teaspoon Nigella seeds
PUT IT TOGETHER

1. Bring 1 litre of clear vegetable stock to the boil, add the couscous and saffron and cook for 8/10 minutes at a gentle simmer drain into a colander, when drained put the couscous into a bowl, add the lemon juice and zest and the lemon oil mix well, cover with a cloth and allow to cool.

2. When the couscous has cooled add all the remaining ingredients mix well and season to taste,