Cheat's Asparagus, Serrano Ham and Egg Pizza with Rosemary infused Cheese
by Mark Prescott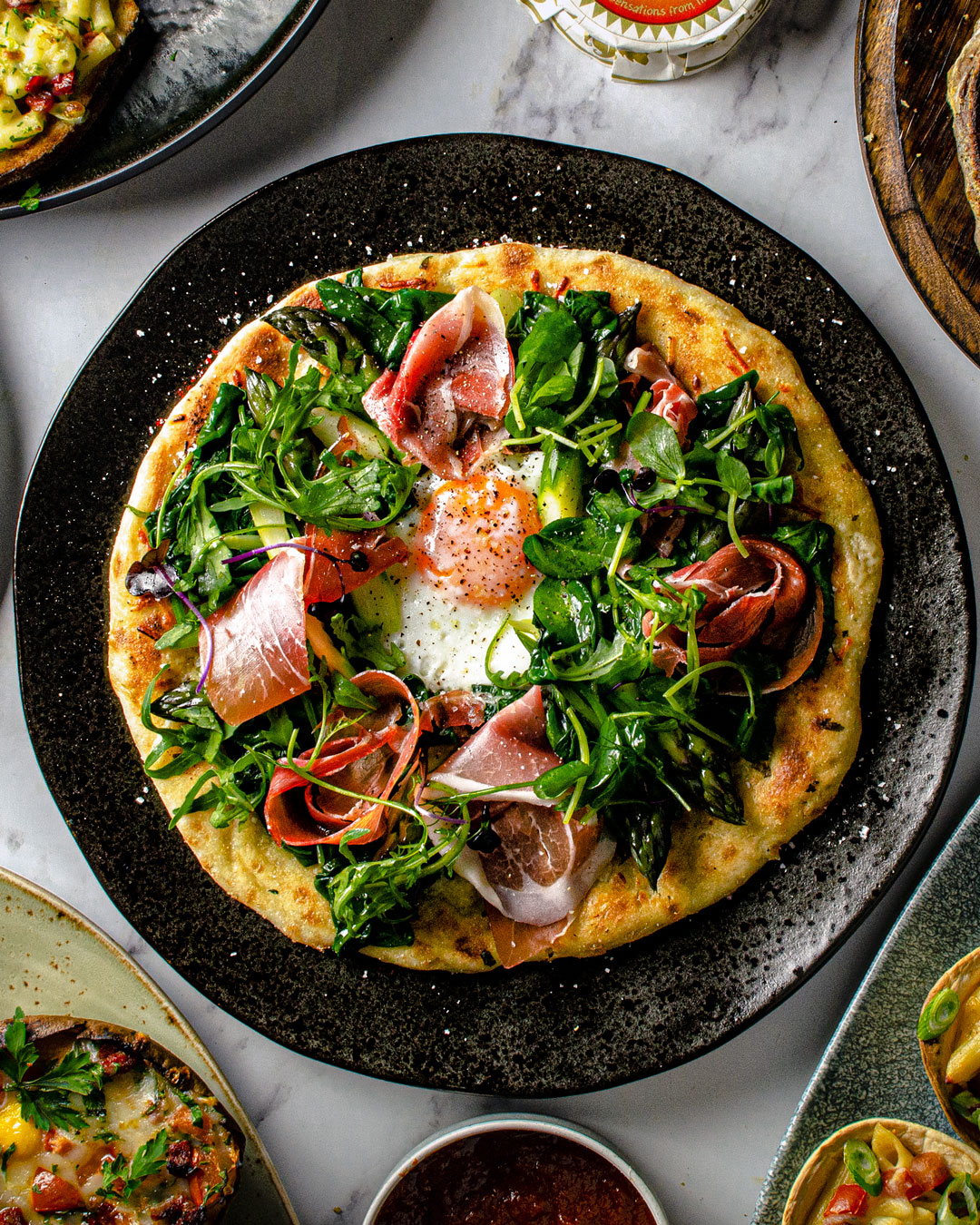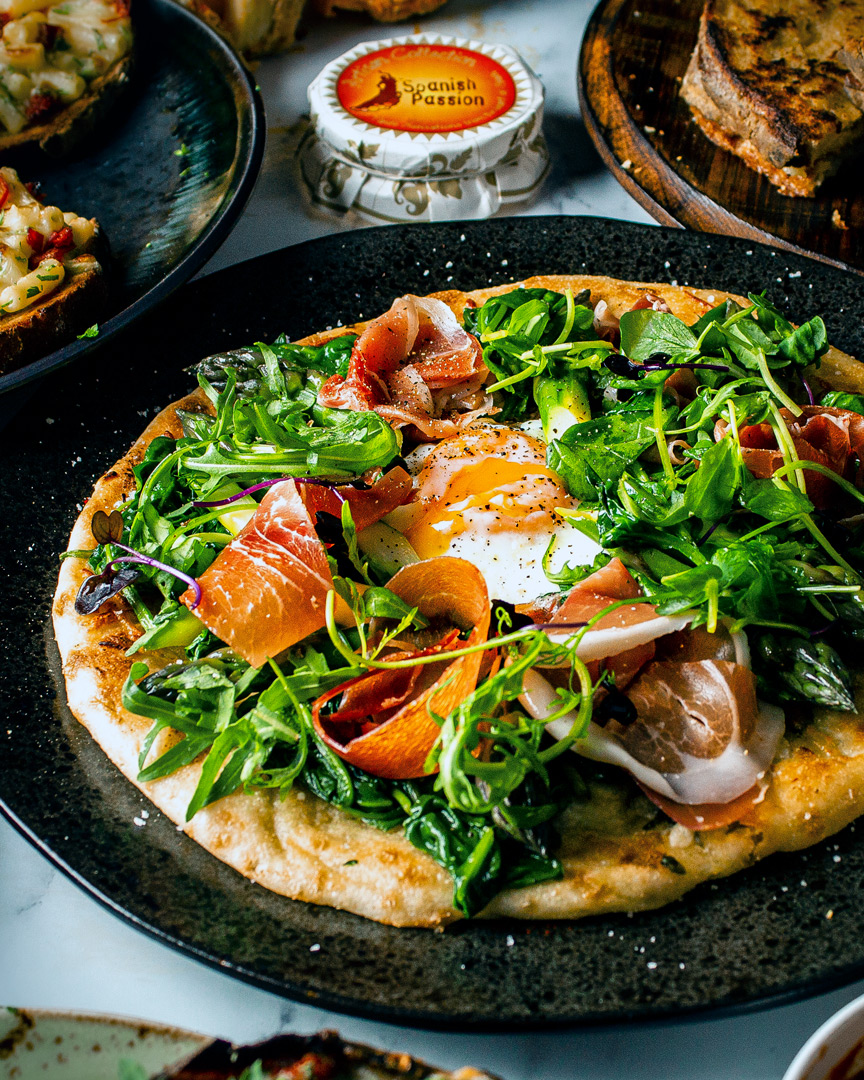 This simple dish is a celebration of the flavours of late Spring, with stunning ingredients which are fresh, light and vibrant leaving plenty room for a couple of glasses of Berceo Sauvignon Blanc!

Print Recipe
INGREDIENTS TO GET READY

1x Garlic Bread

1x Large Egg

5 x Spears English Asparagus

50g Baby Leaf Spinach

30g Wild Rocket Salad

10g Pea shoots

Drizzle Lemon infused oil.

Salt and Pepper

50g Finley Grated Rosemary infused Cheese

3 x slices Serrano ham cut into strips
PUT IT TOGETHER

1. Place the Garlic bread onto a baking tray and sprinkle with the grated Machengo cheese place in a preheated oven for 10/12 minutes.

2. While the garlic bread is cooking blanch the asparagus in rapidly boiling salted water cook for 1 minute and drain.

3. In a frying pan warm a little oil, crack your egg in the pan and cook to your personal preference. Remove the garlic bread from the oven, scatter with the asparagus and place the egg in the centre of the bread, toss the spinach in the frying pan season and scatter over the pizza.

4. Finish with the Serrano ham and then scatter with the rocket and pea shoots. Place on serving platter and drizzle with lemon infused oil and a twist or two of black pepper.
Recipe Cuisine: Mediterranean