Cauliflower 'Wings', Chipotle BBQ Sauce with Orange Flavoured Honey, Sweet Paprika Aioli.
by Mark Prescott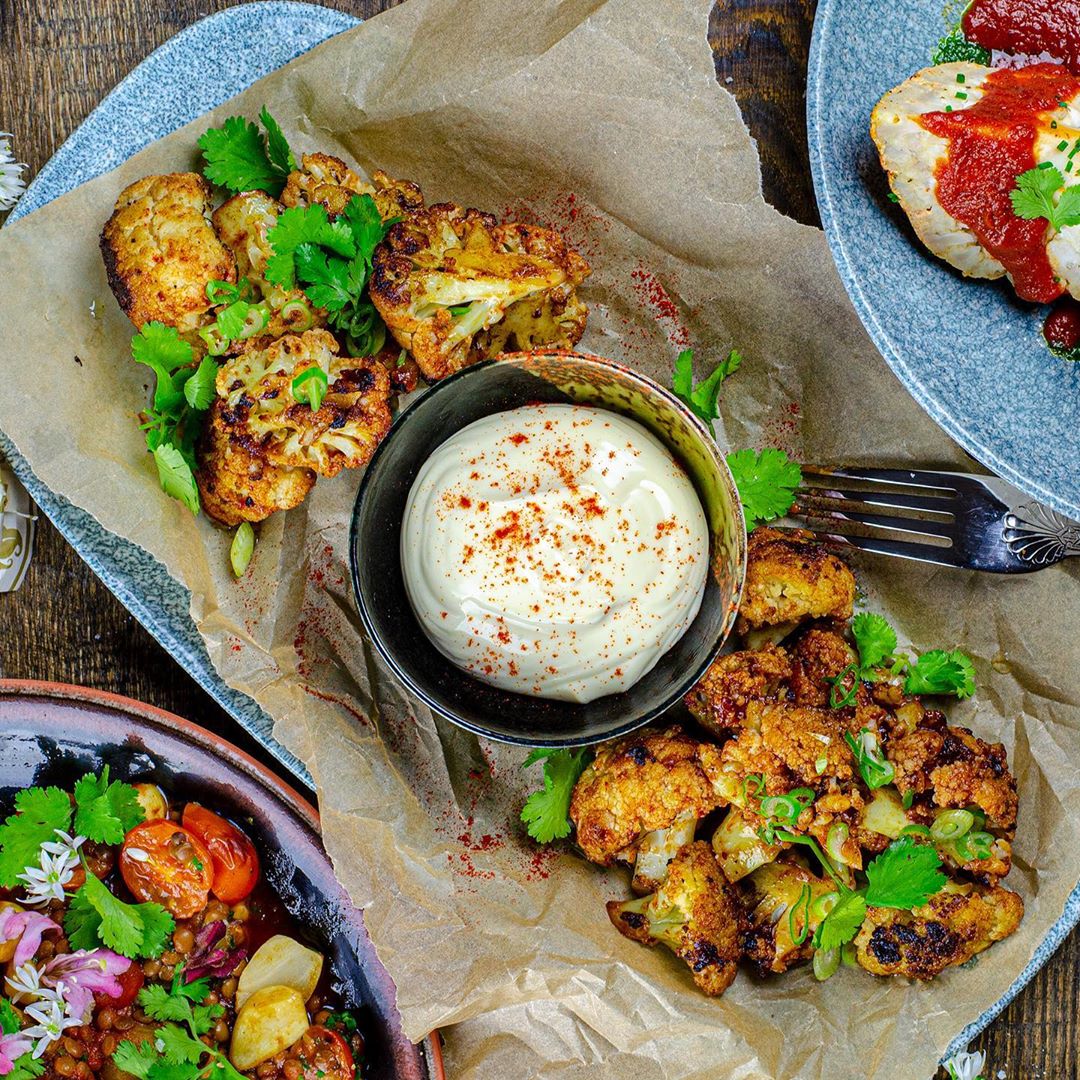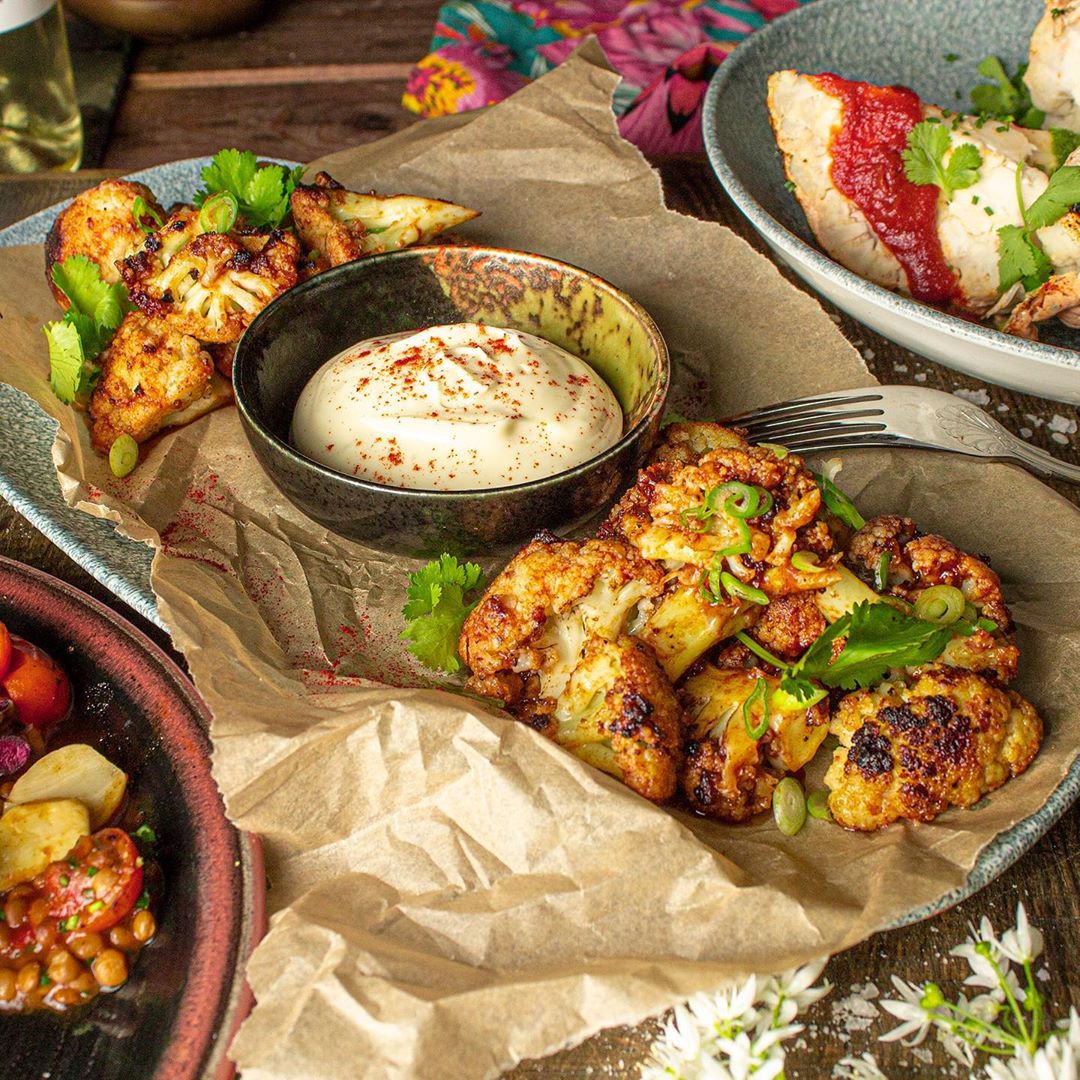 A delicious vegetarian alternative to BBQ Chicken Wings!

Print Recipe
INGREDIENTS TO GET READY

1x Large Cauliflower

150ml Chipotle BBQ Sauce

50ml Orange Scented Honey

2x Dessert spoons Allioli

2x Dessert spoons Chilli-infused Olive oil
Sweet Paprika Allioli

100ml Thick Mayonnaise>
100ml Allioli
1/2 teaspoon Sweet Smoked Paprika
PUT IT TOGETHER

1. Remove away any outer leaves from the cauliflower and cut into bite sized florets (a large cauliflower will yield about 24 florets), brings a saucepan of salted water to a rapid boil. Cook the florets for 2 minutes and drain into a colander steam dry do not refresh

2. In a small mixing bowl combine the BBQ Sauce and Honey and mix well

3. In a separate bowl, combine the Mayonnaise, Allioli, and Paprika and mix well

4. Place a wok or shallow frying pan over a moderate heat. When the oil starts to smoke add the cauliflower florets, sauté and toss until golden brown, add the sauce add reduce down until the cauliflower becomes glazed and sticky

5. Place the florets onto a serving platter with a bowl of Sweet Paprika and Aioli sauce, serve while still piping hot. Enjoy
Other Notes: For me this is great beer food, but it also pairs fantastically well with our Excellent Berceo Rioja Rosado (Well chilled of course). Enjoy! Mark.
Recipe Cuisine: Mediterranean