Bread Baked Camembert with Chorizo Crumb, Salt Baked Potatoes and Spanish Pickles
by Mark Prescott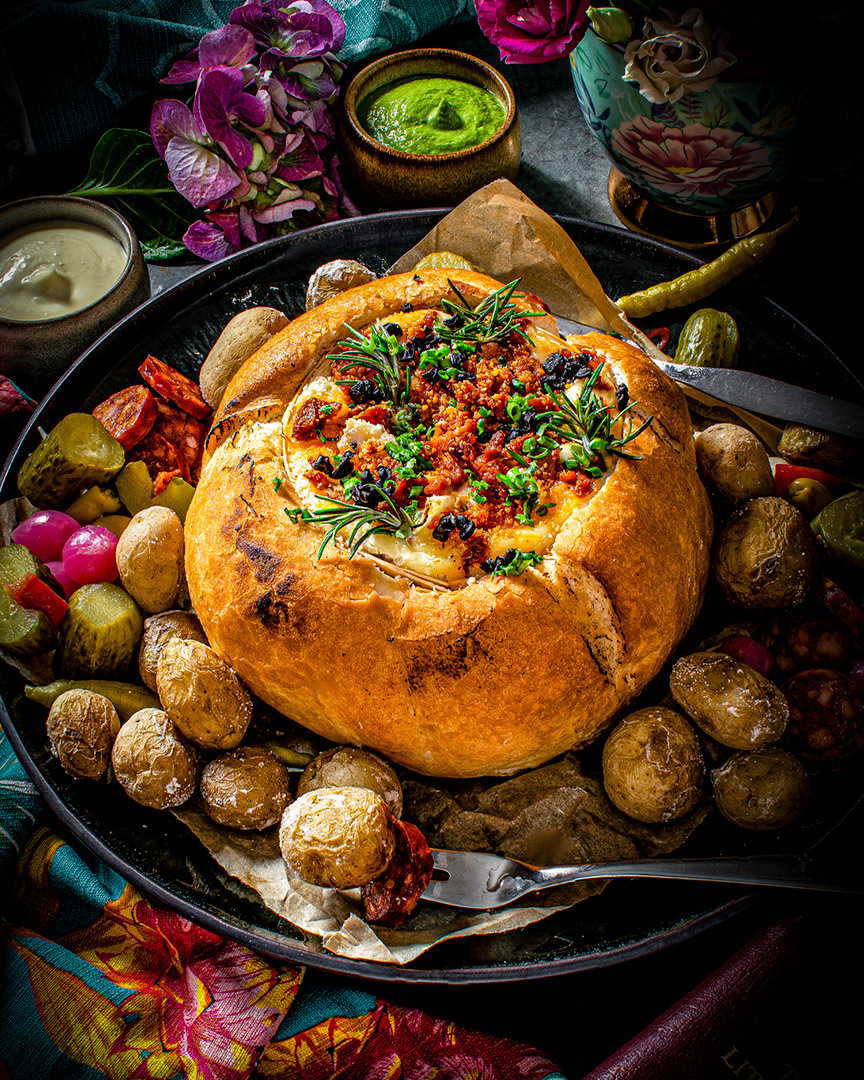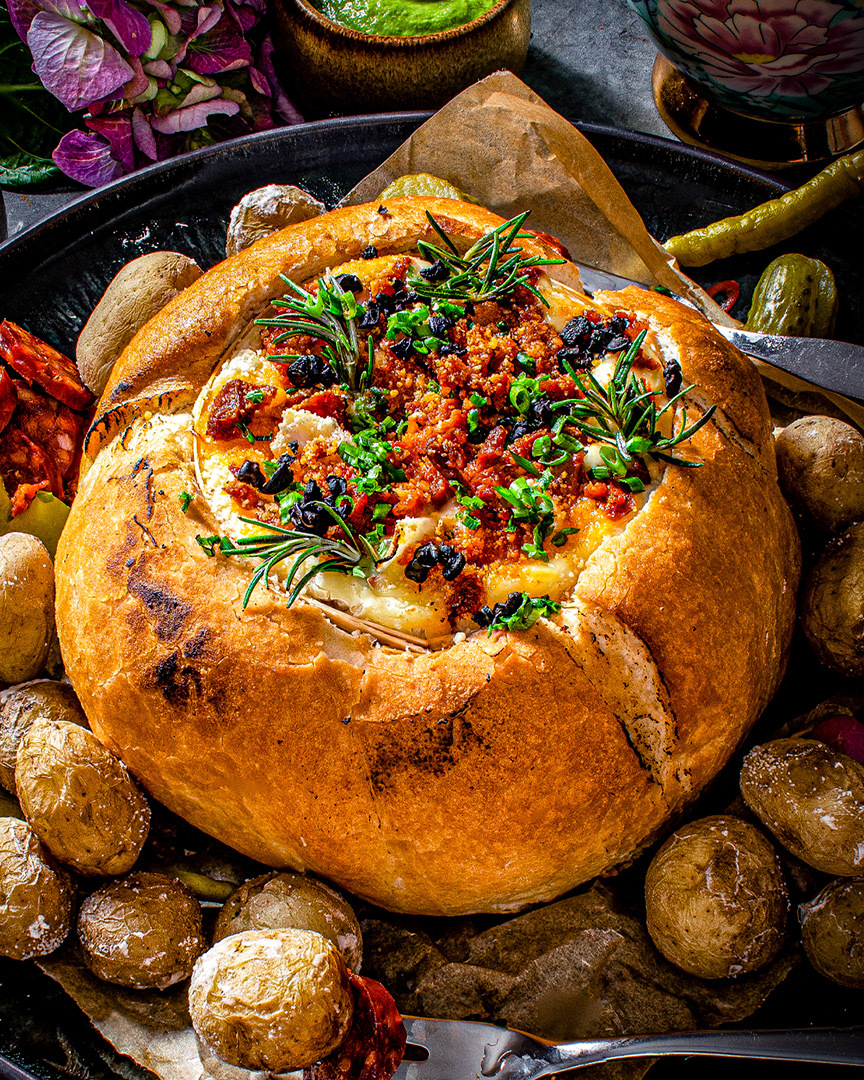 This dish is incredibly fun, quick, easy to prepare and a real eye-catcher. Works with any combination of dips, crisps or vegetables.

Print Recipe
INGREDIENTS TO GET READY

1x 400g Sourdough Loaf

1x 250g Camembert

80g Mild Chorizo Ring (finely chopped)

20g Panko Breadcrumbs

2 x Cloves of Garlic (thinly sliced)

1 x Sprig of Rosemary (finely chopped)

10g Chives

200g Salt baked potatoes (see Fusion Tapas Recipie)

Selection of Spanish Passion Pickles, or Vegetable Crudites of your choice.
PUT IT TOGETHER

1. Use the lid of the Camembert as a stencil and cut the centre out of the sourdough to form a well. Slice the top off the Camembert and push into the centre of the bread. Push the sliced Garlic into the cheese, mix the Chorizo with the breadcrumbs, and sprinkle over the entire surface of the Camembert

2. Place the loaf on a baking tray and bake in a pre-heated oven at 160°C for 15 to 20 minutes until the Camembert is completely melted

3. Serve while piping hot with Salt baked potatoes and a selection of pickles. A great start to any evening meal, or as part of a sharing Tapas evening
Recipe Cuisine: Mediterranean