BBQ Sweetcorn in the Husk Recipe with Manchego and Chilli Butter, Bravas Mayonnaise
by Mark Prescott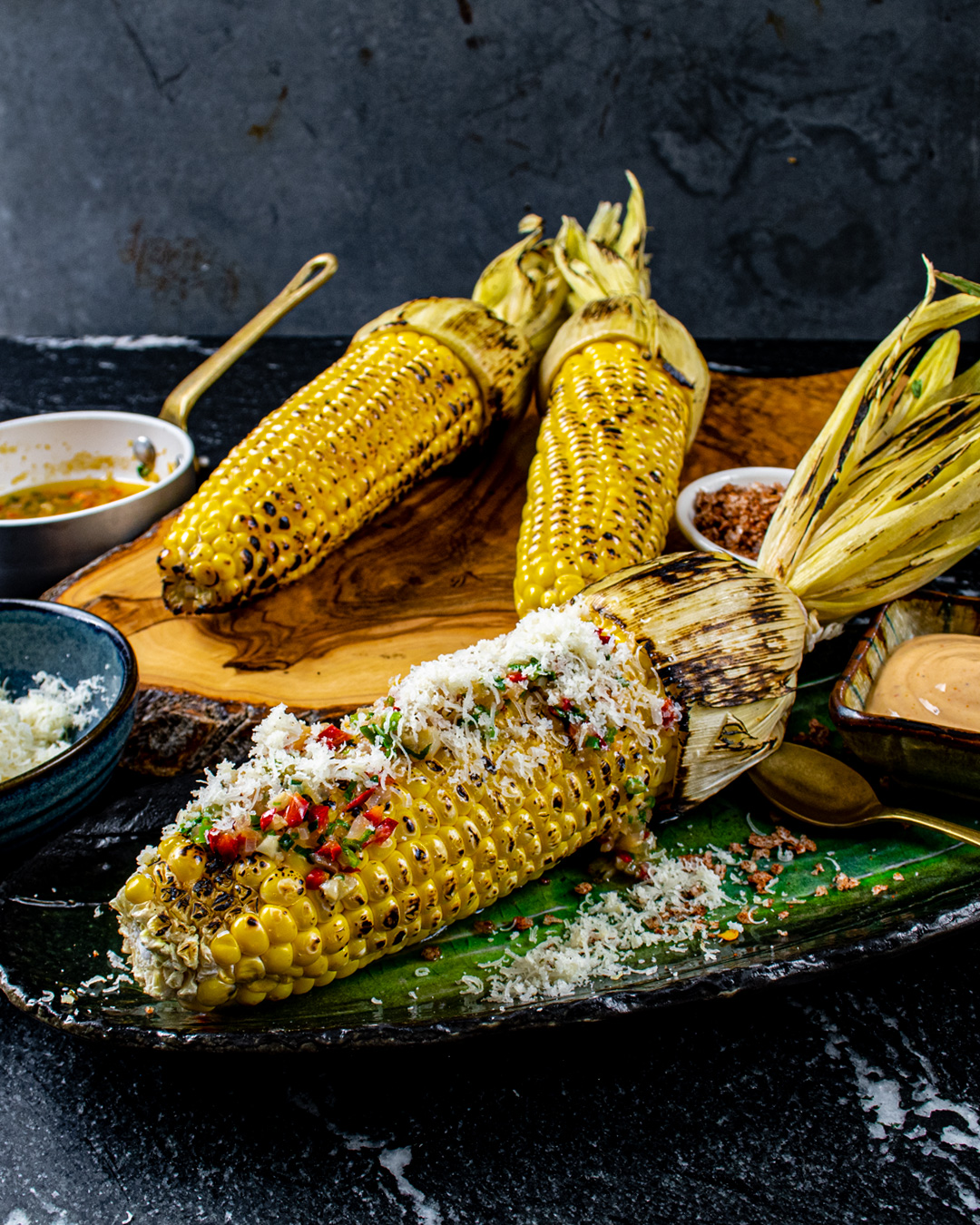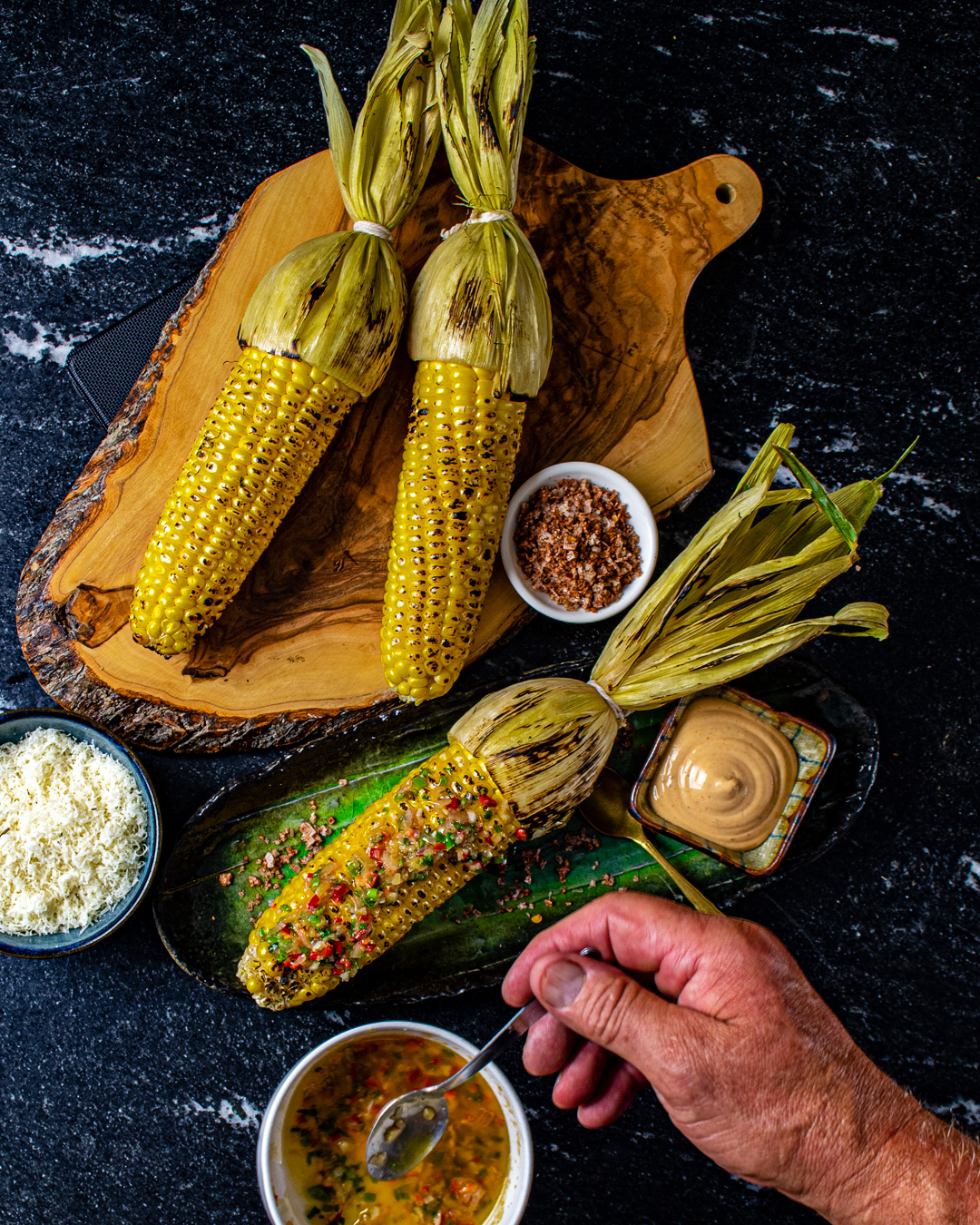 This is the ultimate wow BBQ dish so simple be so appealing to the eye, and of course delicious, you could well be tempted to go for a second one! Try with our refreshing Spanish Shandy, Damm Lemon, which you will definitely have more than one of! Cheers, Prescott.

Print Recipe
INGREDIENTS TO GET READY

4x Fresh Sweetcorn in the Husk

100g Finely grated Manchego Cheese
Chilli Butter

125g Salted Butter
1x Dessertspoon Sweet Smoked Paprika
2x Red Chilli (finely diced)
1x Green Chilli (finely Diced)
1x Large Banana Shallot Finely Diced
4x Cloves of Garlic (smashed and finely chopped)
20g Fresh Coriander (finely chopped)
Place the ingredients into a mixing bowl, and beat until smooth.
Bravas Mayonnaise

200ml Extra Thick Mayonnaise
50ml Spanish Passion Brava Sauce
Mix ingredients together
PUT IT TOGETHER

1. Gently pull the leaves of the husk down to the base of the Husk, tightly twist and tie with string. Remove the silk from the corn and discard.

2. In a large pan of salted boiling water blanch the corns for 2 minutes and refresh in iced water, drain when cold.

3. Chargrill the corn on your BBQ or Grill plate until the corn kernels start to blister and colour. While the corn is grilling soften the chilli butter until it is soft but not liquid.

4. Once the corn is cooked remove from the grill, serve with lashings of chilli butter, a generous sprinkle of Grated Manchego, and a couple of spoons of Bravas mayonnaise.
Other Notes: <a href=https://www.instagram.com/spanishpassionfoods/">View recipe on instagram </a>
Recipe Cuisine: Mediterranean