BBQ Mackerel, with Harissa, Honey Glaze, Grilled Greens, Allioli
by Mark Prescott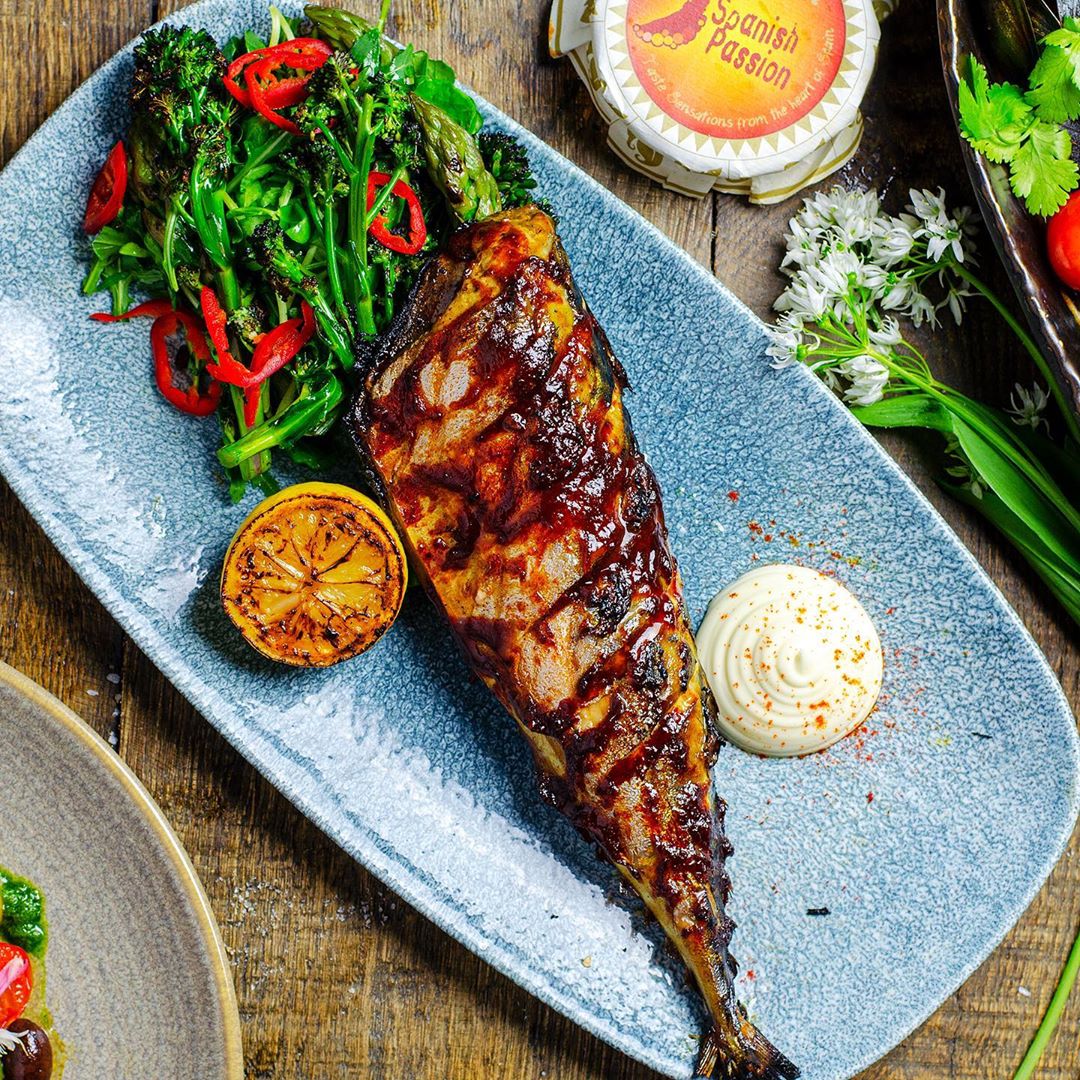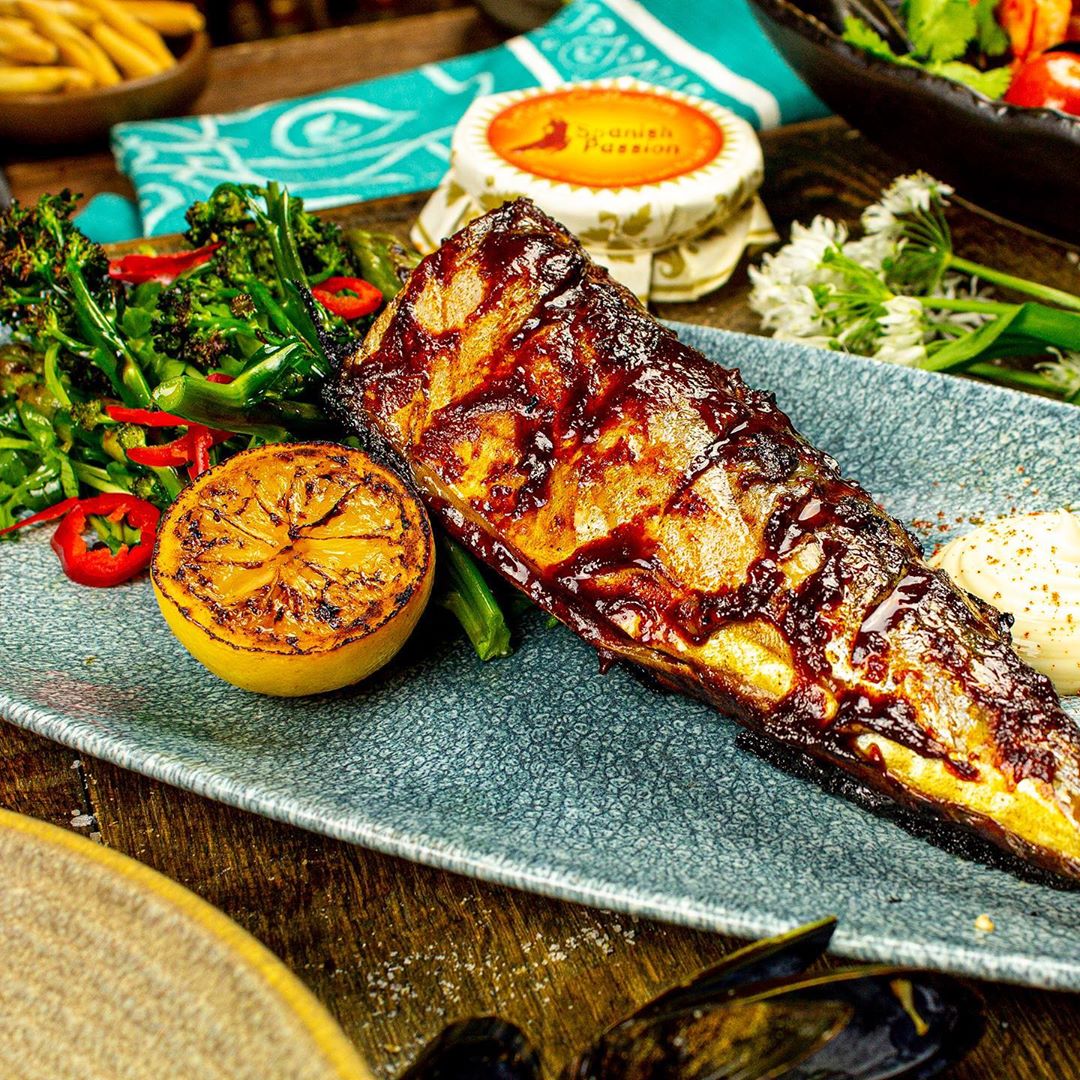 Mackerel is an oily fish and perfect for the BBQ. Allioli perfectly compliments the hot Harissa glacé and the smokey vegetables add crunch to the dish.

Print Recipe
INGREDIENTS TO GET READY

2x Large Mackerel, gutted and head removed

100ml x Harissa Sauce

50ml x Rosemary Honey

1 x Jar Allioli

1x Bunch New Season English Asparagus

100g x Purple Sprouting Broccoli

100g x Wild Rocket

2x Dessert Spoons Orange-infused Extra Virgin Olive Oil

1 x Red Chilli (optional) finely sliced
PUT IT TOGETHER

1. In a small bowl combine the Harissa and Rosemary Honey and mix well

2. Ensure the Mackerel are nice and dry and slash each side of the fish 4 or 5 times with a sharp knife. Brush the whole fish inside and out generously with the Harissa glaze. Leave for a hour or so, or even better prepare the day before

3. Prepare the Broccoli and Asparagus if necessary, then drizzle with the Orange oil and season with salt and pepper

4. Place the Wild Rocket into a bowl season and drizzle with a little orange oil

5. Once the BBQ is hot and ready to cook (Grey Glowing Coals) brush the fish all over again with the glaze and gently place one the BBQ at the same time place the Broccoli and Asparagus over the coals

6. The Fish should take around 4 minutes each side to cook, turn the vegetables until they are soft and wilted. A lemon cut in half and charred is a nice edition as burnt lemon tastes much more intense

7. Mix the vegetables with the Rocket and Chilli, place on serving plates, remove the Mackerel, and serve with a generous dollop of Allioli
Other Notes: Enjoy with a chilled Berceo Rioja Rosado.
Recipe Cuisine: Mediterranean