Baked Potatoes with White Tuna & Jalapeños
by Mark Prescott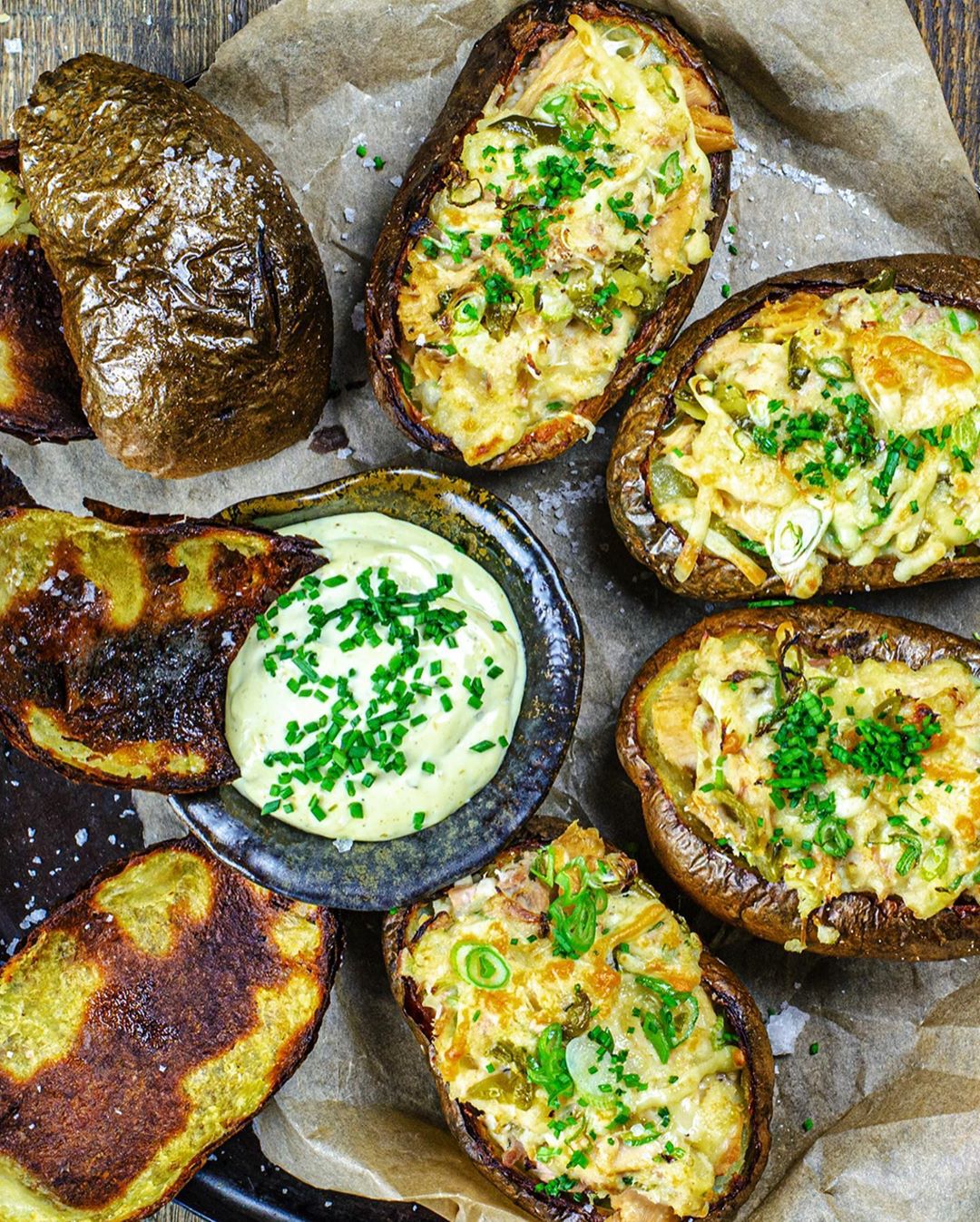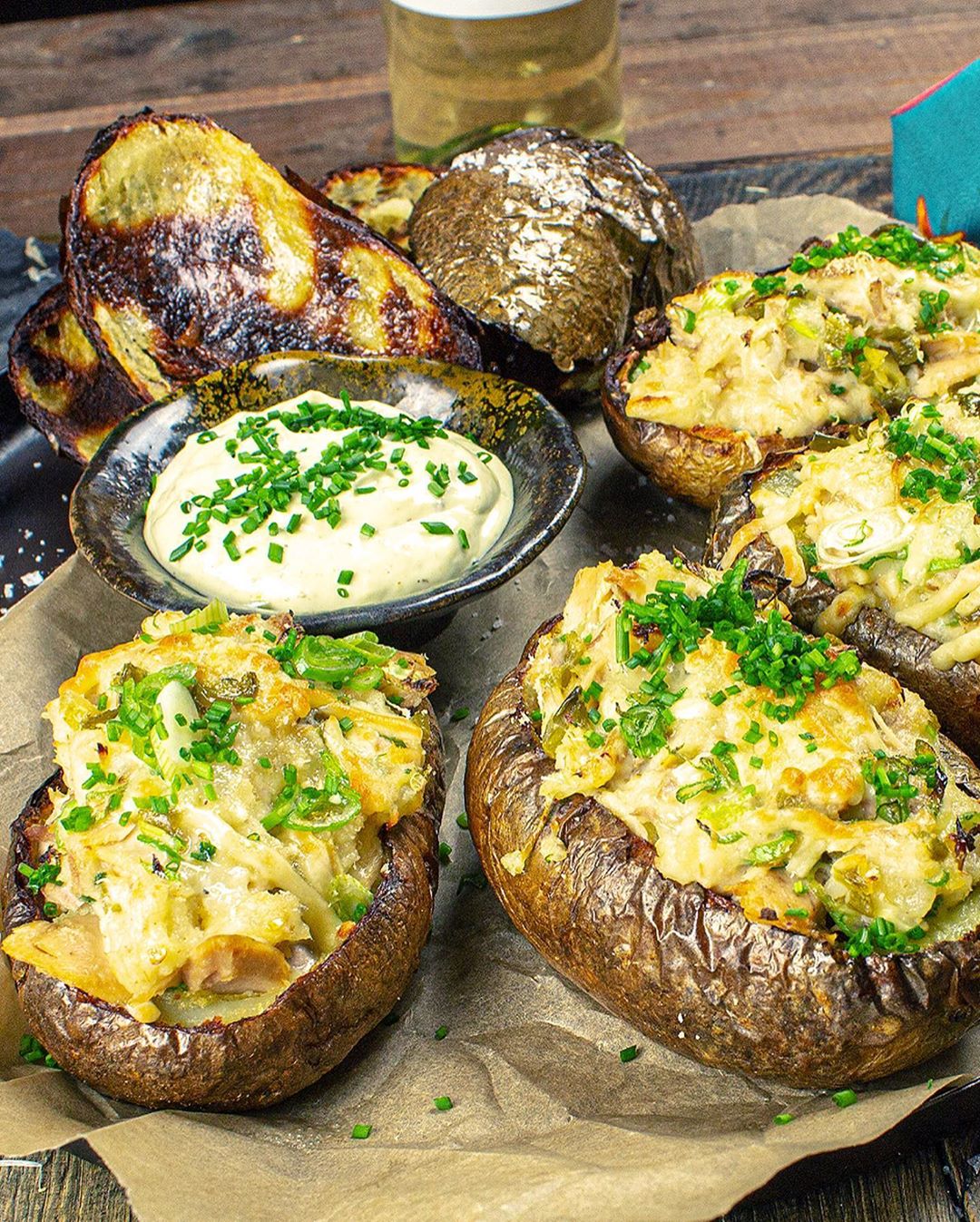 These potatoes are delicious as a brunch, early afternoon dinner, or movie night comfort food.

Print Recipe
INGREDIENTS TO GET READY

4x Large Baking Potatoes

1x Tin White Longfin Tuna*

40g Sliced Jalapeño Peppers (finely chopped)

20g Chives (finely chopped)

2 x Spring Onions (finely sliced)

200g Grated Manchego Cheese

100g Cream Cheese

100ml Extra Virgin Olive Oil

Salt and pepper

10g Mediterranean Fleur de Sel
Green Mojo Mayonnaise

150g Green Mojo Sauce
300g Thick Mayonnaise
Place the green mojo sauce and mayonnaise into a small mixing bowl and whisk until smooth.
PUT IT TOGETHER

1. Rub the potatoes in olive oil, place onto a baking tray and put into a hot pre-heated oven 180/200C for approximately 45 minutes until the potatoes are cooked

2. Remove the potatoes from the oven. With a sharp knife cut the top third of the potato off to form a boat, remove the center of the potatoes with a kitchen spoon, scrape out the lids and place into a mixing bowl. Retain the skins from the lids, brush with oil season and return to the oven for 5 minutes for a delicious crispy snack

3. Mash the potato in the bowl season and add the Tuna, Jalapeños, Chive, Spring Onions, Cream Cheese, and grated Manchego. Gently bind all the ingredients together with a spatula and then refill the potato boats with the mix

4. Return the filled potatoes back in the oven until glazed and piping hot - around 15 minutes

5. Place the potatoes onto a serving platter, sprinkle with salt flakes, chives and spring onions. Serve with the green Mojo mayonnaise. *El Capricho Bonito del Norte in Castillo de Canena Extra Virgin Olive Oil will make you rethink canned tuna! Simply exquisite!
Recipe Cuisine: Mediterranean