Baked Butternut Squash with Pisto and Rosemary Infused Spanish Cheese
by Mark Prescott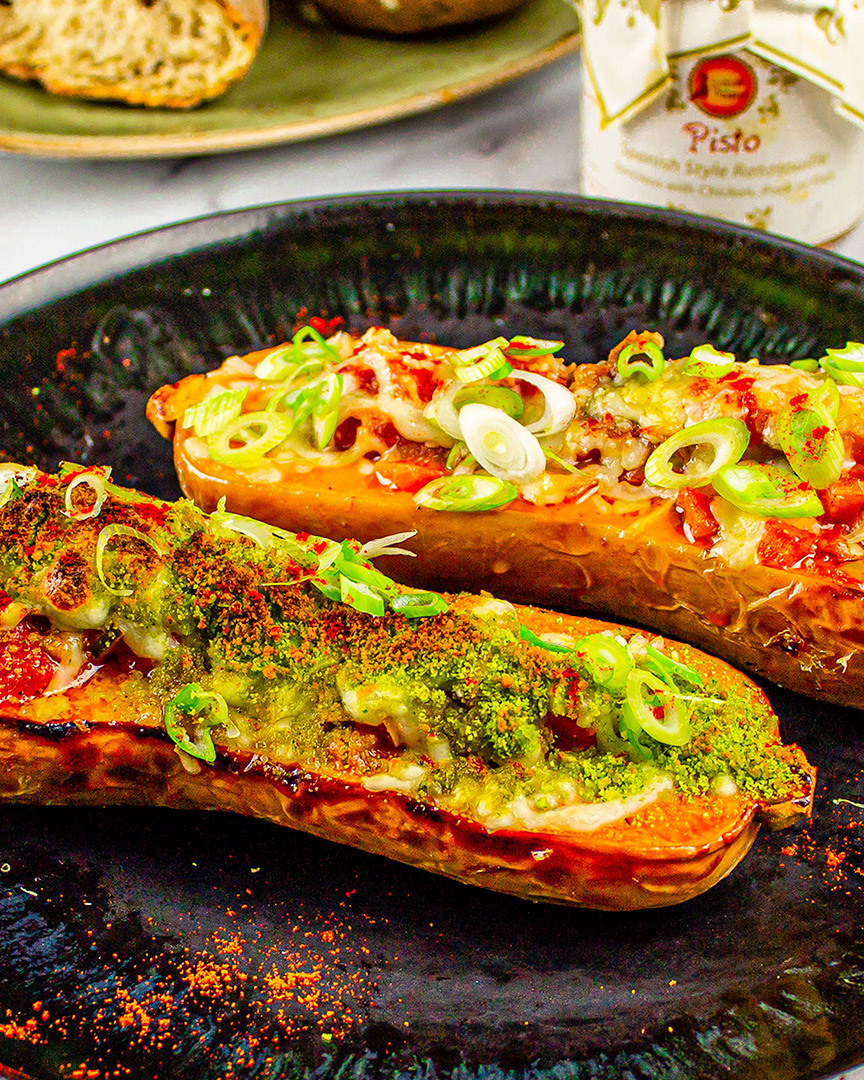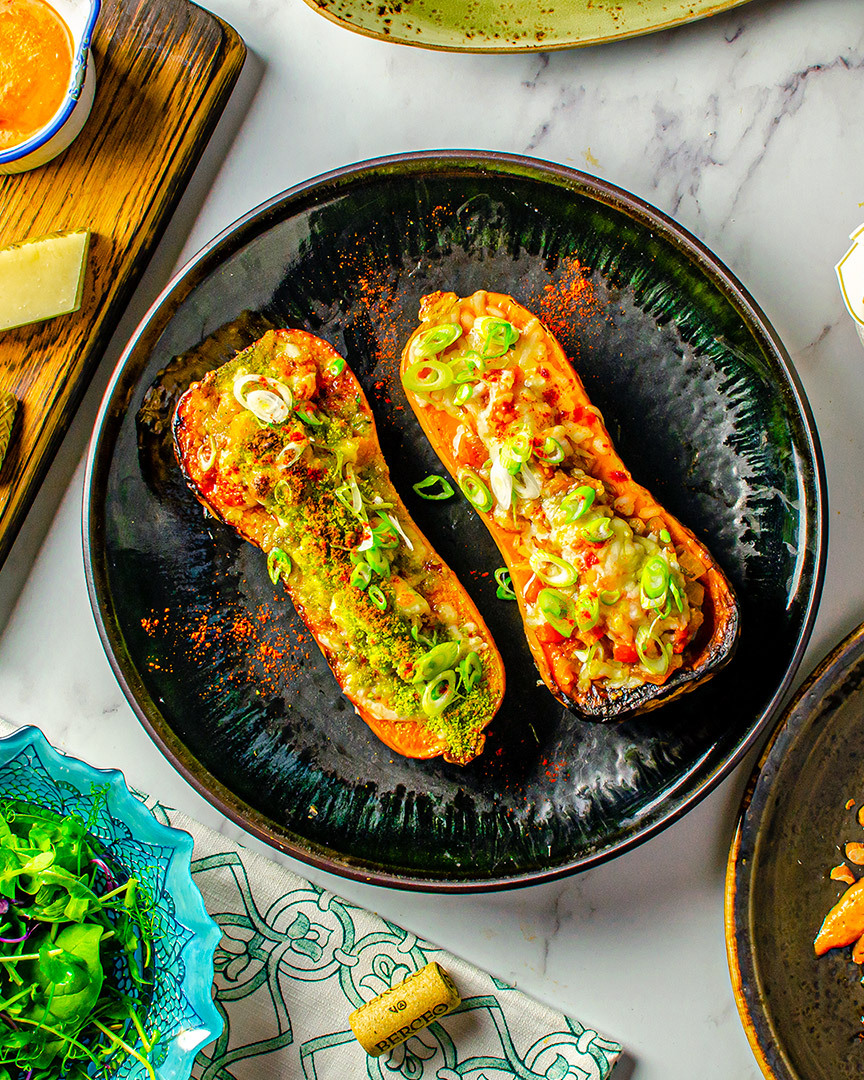 Cooked butternut is sweet, soft and surprisingly satisfying and filling. The flavour works perfectly with the soft cooked Mediterranean vegetables in the Pisto.

Print Recipe
INGREDIENTS TO GET READY

2 x Large Butternut Squash

100g Diced or grated Rosemary Infused Cheese

2 x Large round Tomatoes quartered and de-seeded

1 x 345g jar Pisto

1 x 125g jar Piquilo Peppers

2 x Spring Onions (very finely sliced)

2 x Generous pinch Sweet Paprika

100g Mild Chorizo Ring (finely diced) Remove for vegetarian option.

80g Herb Crumb, Remove for gluten free option

100ml Extra Virgin Olive Oil

Salt & Pepper to taste
Herb Crumb

200g Pandora Breadcrumbs or stale dry bread
80g Curly Parsley
2 x Clove Garlic Smashed
Place half the breadcrumbs into a liquidiser, add the parsley and garlic and blitz to a rich green crumb. Add remaining breadcrumb and blitz to as fine or coarse a crumb you wish.
PUT IT TOGETHER

1. With a sharp knife cut the squashes in half from top to bottom and using a spoon remove the seeds. Place the squash flesh side up on a baking tray and generously brush with olive oil, season with salt and pepper and place in a pe heated oven 160°c for 25 minutes or until the squash has softened and started to brown

2. Cut the tomato segments into dice and mix with the diced cheese, piquillo peppers and chorizo if you are using it.

3. Remove the squash from the oven, fill the cavity with Pisto and then sprinkle the entire surface of the squash with the cheese and tomato mix

4. Return to the oven and bake until bubbling and golden brown

5. If you are using the herb crumb sprinkle over the squash and bake till the crumb starts to colour - this is just adding texture and a hint of garlic
Recipe Cuisine: Mediterranean