Argentinian Red King Prawns with Garlic and Chilli Butter
by Mark Prescott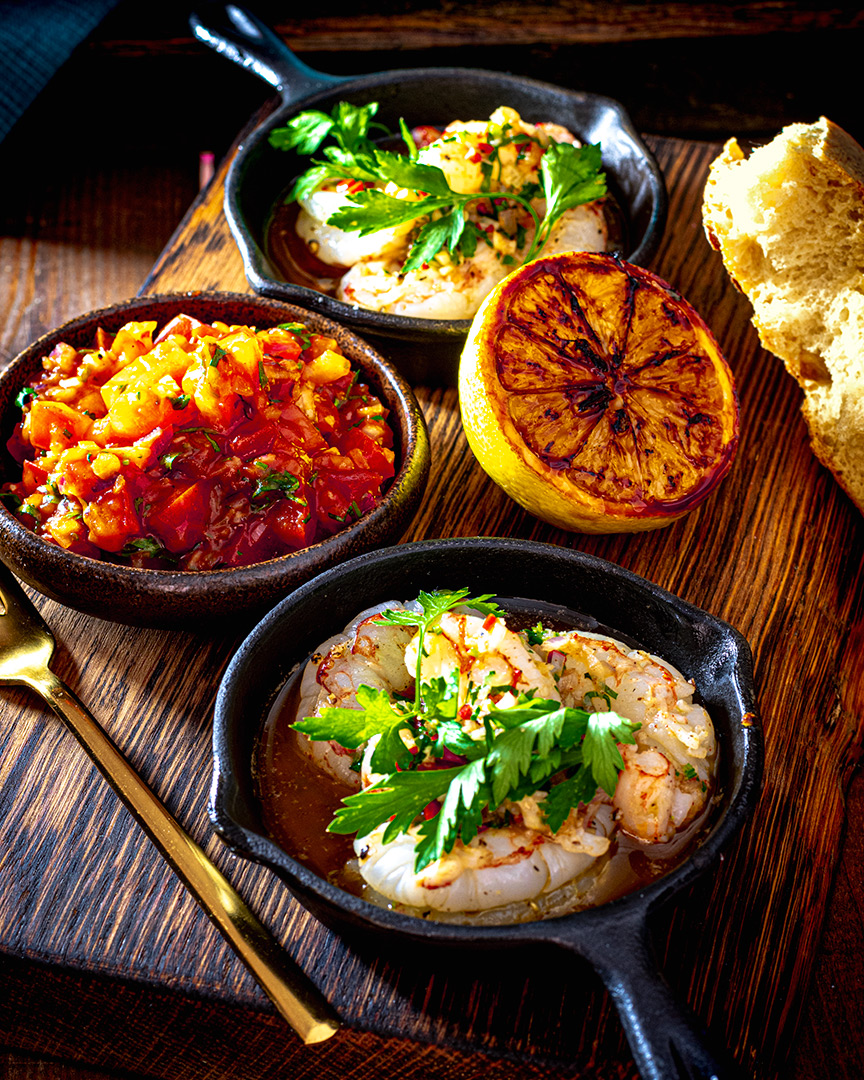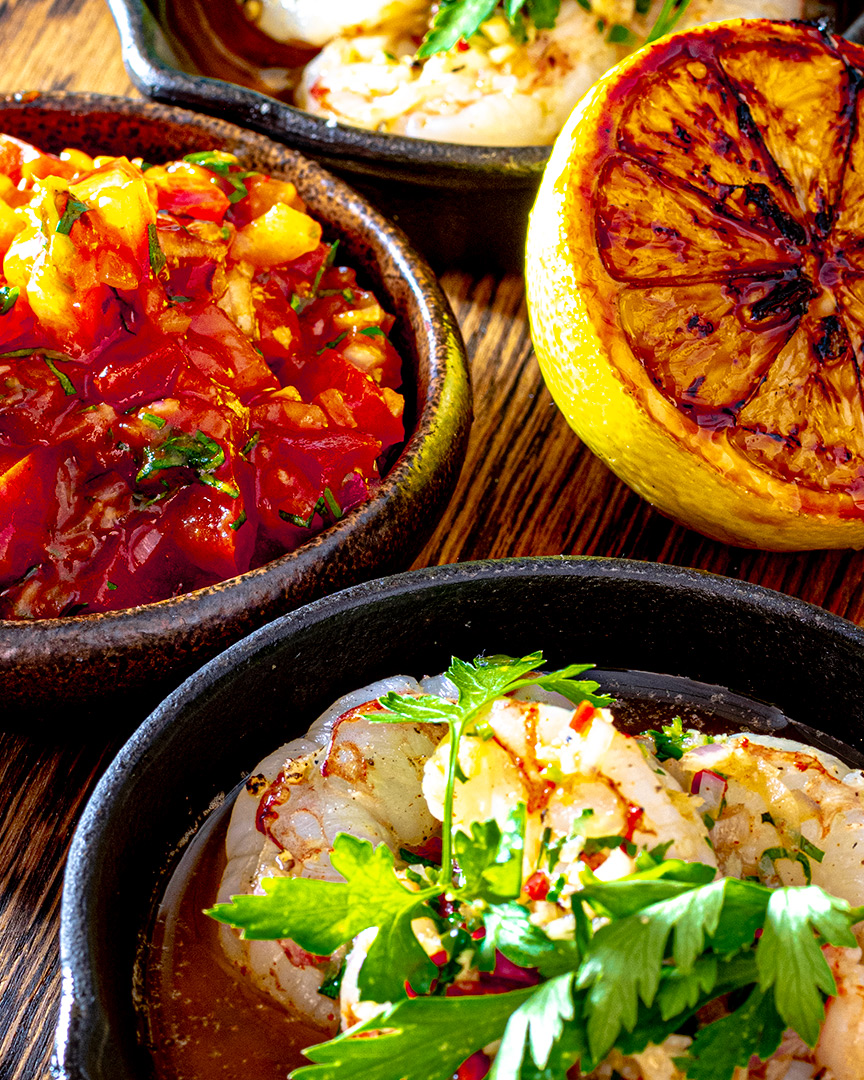 This is my twist on a Spanish Classic, the paprika just gives the prawn a bit more depth of flavour and smokiness. I suggest lots of freshly torn crispy bread to mop up all the juices which are just as delicious as the Prawns. Don't forget the chilled wine or a chilled Damm Lemon Beer. Enjoy!

Print Recipe
INGREDIENTS TO GET READY

200g x Raw and Peeled Argentinian King Red Prawns

20ml Chilli Infused Olive Oil

1/2 Fresh Lemon
Chilli and Garlic Butter

125g Salted Butter
1x Tea Spoon Sweet Smoked Paprika
2 x Red Chillis (de seed and finely chop)
1 x Green Chilli (de seed and finely chop)
1 x Large Banana Shallot (finely chopped)
4 x Cloves of Garlic smashed and finely chopped
20g Coriander finely chopped
Salt and Pepper to taste
Place all ingredients into a mixing bowl and beat till smooth.
PUT IT TOGETHER

1. Dry the Prawns on kitchen paper if necessary.

2. Heat the chilli oil in a wok or frying pan over high heat, when the oil is hot to the point of smoking carefully add the prawns, sauté for two minutes and remove from the heat.

3. Add half the butter to the pan and toss gently till the butter melts and the prawns are cooked. Squeeze the half lemon into the pan and serve whilst still hot.