Arancini with Chorizo, Manchego Cheese & Harissa Mayonnaise
by Mark Prescott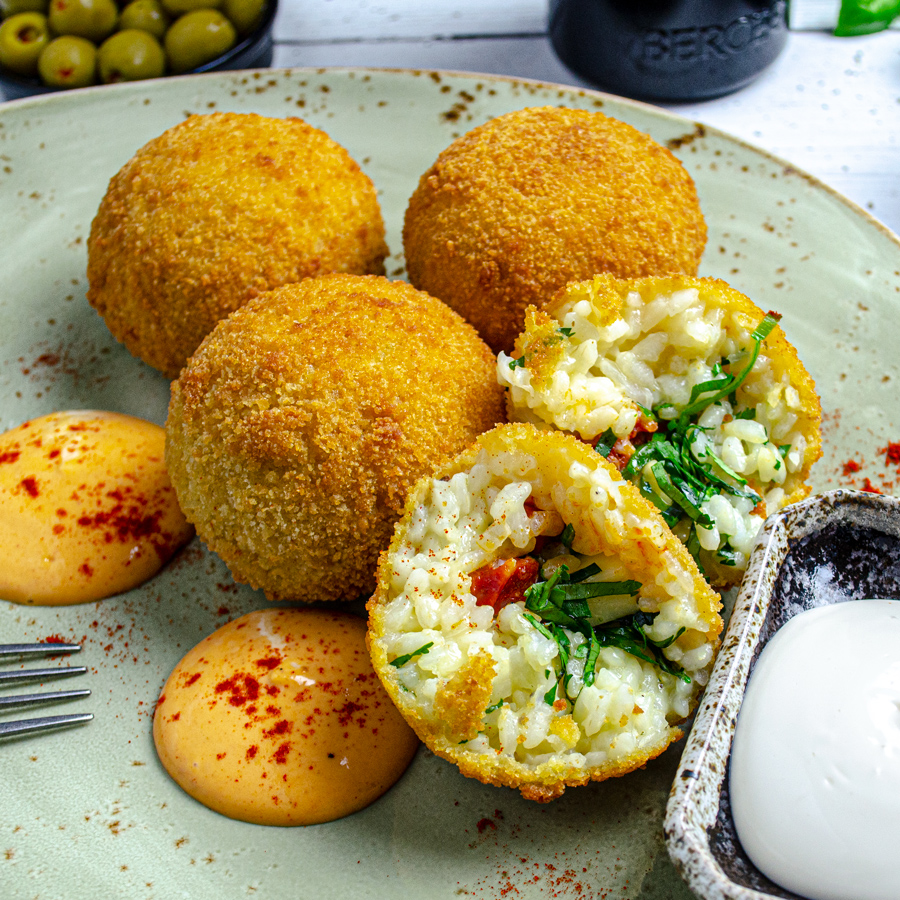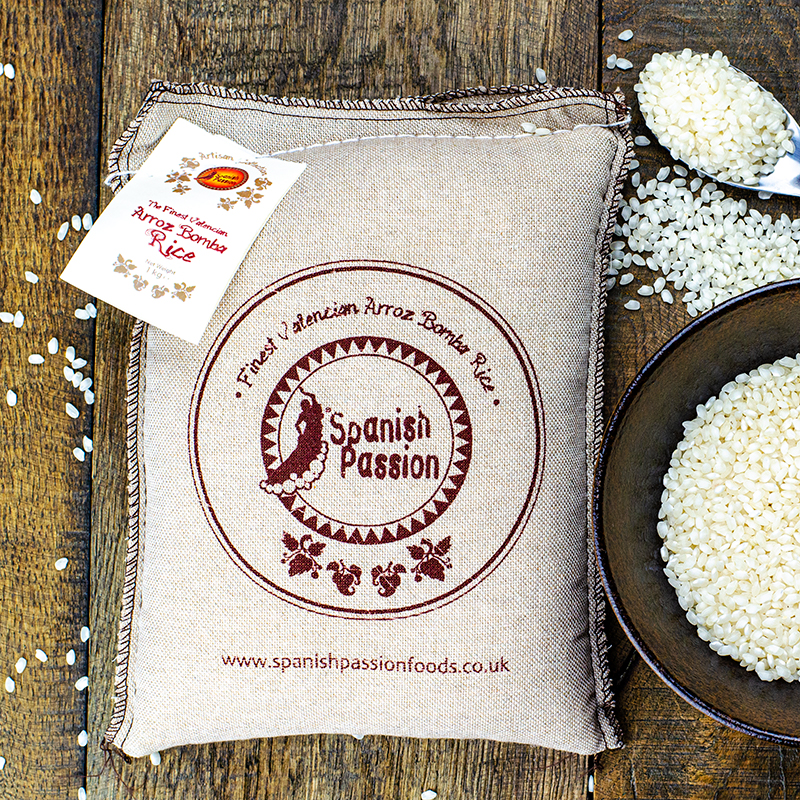 Arancini are popular all over Italy, especially in the south were they are bought from numerous street vendors, in numerous guises and flavour often eaten as a quick lunch or mid-afternoon snack, washed down with a cold beer or two!

Print Recipe
INGREDIENTS TO GET READY

600g Bomba Rice

1.5 litres Vegetable Stock

2 Onions (finely chopped)

200ml White Wine

40g Butter

100g Crumbled Manchego Cheese

100g Manchego Cheese cut into 10 even sized cubes

1 litre Vegetable Oil (for frying)

200g x Plain Flour

3x Large Eggs

300g Fine White Breadcrumbs

100g Chorizo cut into small dice

40g Fresh Basil (chopped)

150ml Harissa Sauce

Thick Mayonnaise

1/2 teaspoon Sweet Smoked Paprika
Harissa Mayonnaise

400ml Thick Mayonnaise
160ml Harissa Sauce
1/2 teaspoon Sweet Smoked Paprika
Place all the ingredients into a mixing bowl, whisk till smooth.
PUT IT TOGETHER

1. Place the butter into a saucepan over a low heat, add the onions add cook gently without colour for 4/5 minutes, add the Bomba rice stir and for a couple of minutes, pour in the wine and reduce by half while constantly stirring.

2. Slowly add the vegetable stock a ladle at a time. Stir only when adding more stock. Continue until the Bomba rice is cooked - 15/20 minutes.

3. Remove the rice from the heat, stir in the crumbled manchego, mix until the rice is smooth and silky.

4. Allow the rice to cool until it is easy to work.

5. Once the rice is cooled, divide into 10 even sized balls, using vinyl gloves or oiled hands take the balls one at a time and flatten in your palm. In the centre of the rice place a cube of Manchego, a little chopped chorizo and a pinch of basil. Mould the rice back around the filling to form a ball. Roll and squeeze. Repeat this process with each ball.

6. Beat the eggs to make an egg wash. Season with salt and pepper, pour into a dish or tray. Take 2 more bowls or trays. Place the flour in one and the breadcrumbs in a the other.

7. Roll the balls through the flour making sure they are totally and evenly coated, then roll through the egg wash, again ensure the balls are evenly coated, and finally through the bread crumbs.

8. Heat the oil in a deep saucepan (or use a deep fat fryer) to 180c. Cook the balls in batches until they are golden brown and heated through, drain on kitchen paper and serve hot with Harissa Mayo.... Enjoy! Mark.
Other Notes: Try Arancini with Chorizo using Bomba Rice, Manchego cheese and a Spicy Harissa Mayo. Delicious!
Recipe Cuisine: Mediterranean