Pintxo means "spike" in Basque and refers to a wide variety of tapas from that region.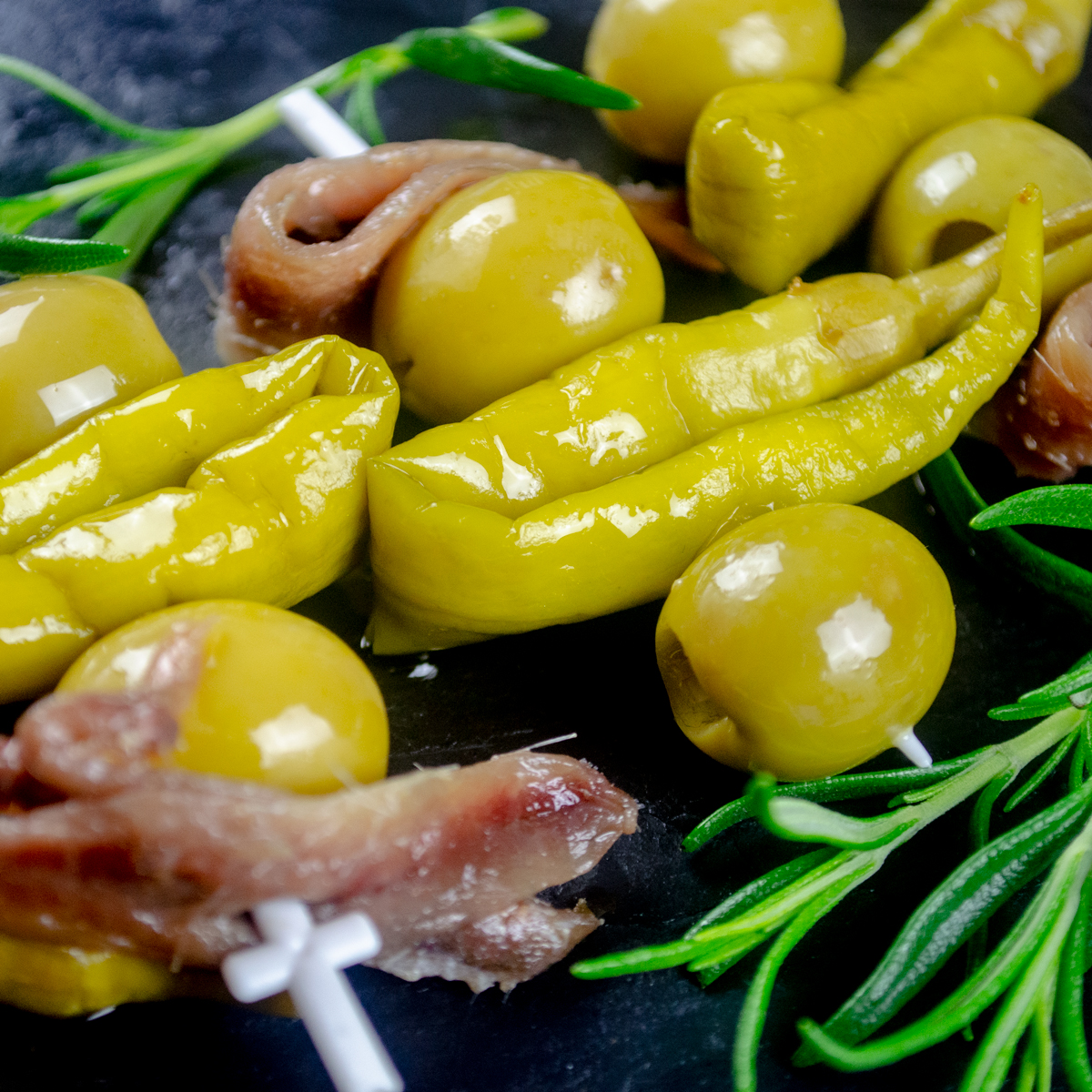 Serving Suggestion
Mix it up!
READY IN
10 minutes
PREP TIME
10 minutes
COOKING TIME
0 minutes
SERVES
2
INGREDIENTS TO GET READY

4 tablespoons of Spanish Passion Olive Oil Add to Cart
10 Spanish Passion Perfectly Spicy Chilli Peppers Add to Cart
Bernal Olives stuffed with anchovies Add to Cart
The best tinned anchovies you can find
Mini Skewers or toothpicks
HOW TO MAKE IT

This really is the simplest tapas dish to prepare!
1. On each skewer place once folded anchovy, followed by one olive, then the spicy green chilli pepper and lastly cap it off with another olive!
2. Place on a serving dish of your choice and drizzle lightly with extra virgin olive oil.