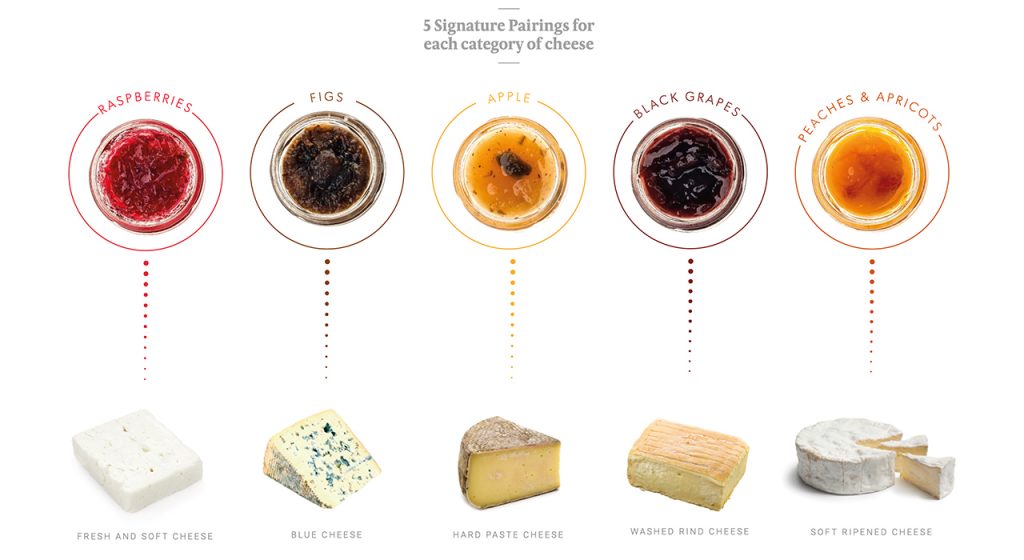 The Box contains 5 x 30g* jars. One of each of the following signature flavours:
Raspberries: With Rose Petals & Szechuan Pepper.
Figs: With Australian Macadamia Nuts & Jamaican Allspice.
Apple: With Tender Turkish Pistachios & Sri Lankan Cinnamon.
Black Grapes: With Majorcan Almonds
Peaches & Apricots: With Goji Berries & Guatemalan Cardamon.